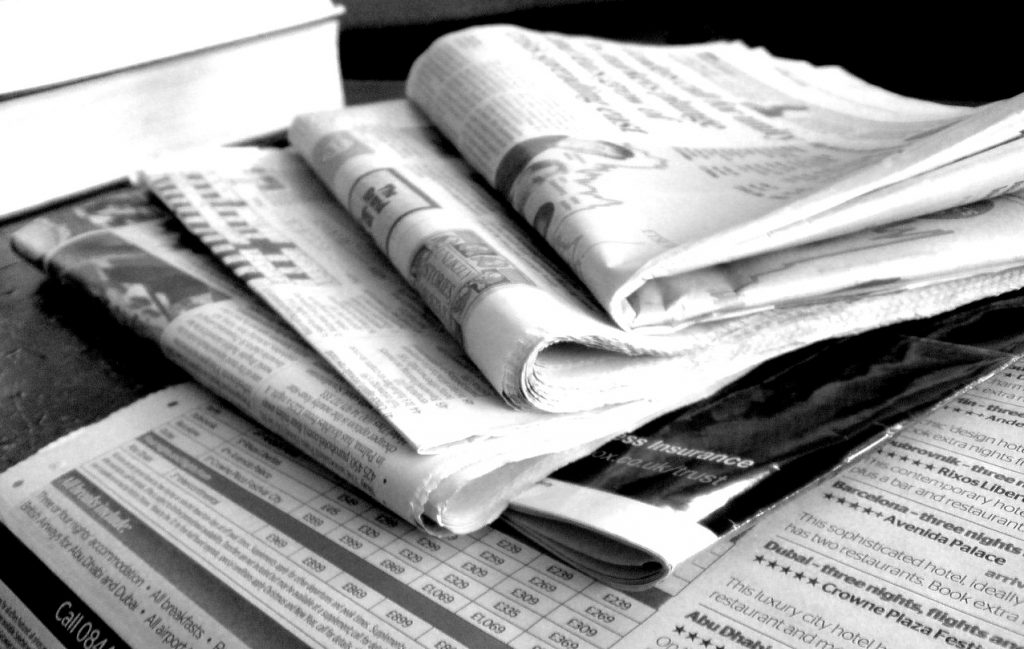 I hate when people start a sentence with "if I could do it all again." It's cliche, and it's overused, and that's not what this letter is about, anyway. It's about the many ways in which this newspaper saved me, and why I need your help now to save it too. I know I'm asking late — I graduate next week. But I'm not asking for me.
The Triangle began in 1926. A group of kids wanted a source of news that was by the students, for the students. They created a platform for themselves and their peers. They reported on the developments that made this university worthy of great admiration, and equally as important, the ones that did not.
I joined The Triangle in 2016. Ninety years later, we were still steadfast in those goals. We still are.
I don't mean to present us as noble. We're not. We fight over pieces of old pizza and throw chalk at each other. And we're not beyond reproach by any means. We are primarily a team of full-time college students, and for many of us, this newspaper is our first exposure to the working side of journalism. To me, that's an amazing opportunity. But in the process of improving, we have occasionally made mistakes. And we have been profoundly and truly sorry.
A professor once told one of my writers — a talented reporter and a person of excellent character — that he was a disgrace to the fourth estate. Other faculty and students have openly expressed the opinion that (paraphrased) our newspaper is garbage. If you're one of those people reading this, I'm sorry if we let you down. I also want to ask you to consider just how big this thing is that we're trying to do. Our reporters don't get any kind of pay or prestige. They have intelligence, drive and integrity to spare, but unfortunately, that doesn't make them superhuman. So if you have supported them — us — through every typo and retraction, I owe you a cup of coffee and a hug. And if you haven't, it's not too late to start.
We've tried to do things that really mattered. We mastered fax machines and court records requests. We made people laugh. We tried to hold our student government accountable. We tried to uncover what was happening in our fraternities. We tried to show students that the university can, and has, hire someone into a key position who was formerly admonished for sexual harassment of a student without necessarily knowing that history. My reporters have been scolded, laughed at and belittled for asking important questions. They have held themselves with courage and with grace. I am unspeakably proud.
We've been through a fistful of little hells and many little heavens. We've grown and we've held each other steady. We've goofed off like you wouldn't believe. We've been a family of our own making.
So, I hate when people start a sentence with "if I could do it all again." I hate what they say they would change. Because I wouldn't change a goddamn thing.
I would make all the same mistakes. I would cry on a sidewalk at 3 a.m. when the paper's due to print and the pages are out of order. I would cheer for every insignificant victory, for every spare ream of paper and recovered InDesign file. I would pop antacids like M&M's. I would tear my own heart into quarters every time an article we hoped would alter the very fiber of the university was left to collect dust in a wire-frame kiosk, and I would mash the fleshy pieces together with off-brand scotch tape just to do it over again. I would love, with my whole self, the quirky, fumbling, brilliant goofballs who welcomed me with open arms into a family I could never have imagined. I would revel in every moment.
Maybe no one will ever understand what we did here, or what it meant. Maybe they'll think we're a bunch of hapless young screw-ups with access to a printing press, an immature sense of humor and an idealistic — naive, perhaps — view of the world around us. Maybe they'll be right. It wouldn't surprise me.
But maybe just a handful of people will see what we, a slew of misfits from every ludicrous and beautiful niche, tried to do, and to be. All the way down the hall on the third floor of a concrete building, maybe they will see the dusty little haven we tried to create for the truth, for the student body we promised to represent, and — through laughter and tears — for each other.
Maybe that will save it — maybe that will be enough.
Signing off, with love and with hope.
Gina Vitale
Editor-in-Chief, The Triangle