Editorial
We work for what we have
Chances are that if you're reading this you are one of Drexel's 24,190 students. Between undergraduate, graduate, professional and online students there are quite literally…
Feb. 22, 2019
Reduce, reuse, recycle
In our fast-paced 10-week terms at Drexel University, it's easy to get lost in the daily struggle for survival. When rushing from class to class…
Jan. 25, 2019
Not going down without a fight
There are things we've all come to know and expect at Drexel University like the trusty co-op process, endless construction, jokes about the "Drexel shaft"…
Jan. 18, 2019
Give it a try and apply!
The Triangle has been Drexel's independent student newspaper since 1926 – that's over 90 years of printing a paper every Friday. We're now wrapping up…
Nov. 30, 2018
Go for the gold, goPuff
GoPuff has become a lifesaver for students. You can get that late night snack to get you through studying for that week 10 midterm. The…
Nov. 2, 2018
Coming together in tragedy
For many Americans, the Holocaust seems like ancient history. They lack the personal connection that many Jewish families have to the horrible tragedy. At the…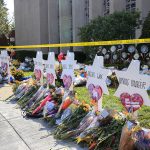 Sep. 28, 2018
Squashing out the armory
Somewhere, out there, beneath some white fluorescent lights, privileged men and women are squatting, racket in hand, ready to leap into an intense battle of…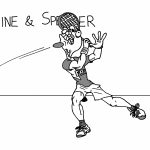 Apr. 13, 2018
Walk this way
As the Spring Term begins, many Drexel students are switching gears between classes and co-op. However, our graduating seniors are switching their mindsets to something…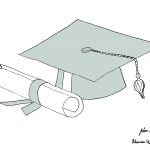 Apr. 6, 2018
Welcome, accepted students
You've spent months frantically filling out college applications, spilling out your achievements and losing sleep over if you'll get the big envelope in the mail.…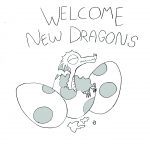 Mar. 16, 2018
March for your life
This generation of kids are lazy, apathetic, and the only thing they care about are their smartphones — it's exactly what many people today think…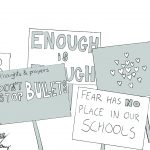 Mar. 2, 2018
Where do we draw the line?
Princeton University professor emeritus Lawrence Rosen, a legal anthropologist who has been with the university for over four decades, posed a deliberately uncomfortable question in…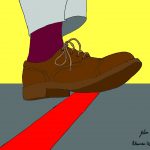 Feb. 23, 2018
Less jailtime for joints
Philadelphia is finally beginning to adopt progressive policies on minor drug offenses; it's about time. Larry Krasner, Philadelphia District Attorney, said Feb. 15 that his…
Feb. 9, 2018
The rise of the underdog
There are some weeks when Philadelphia feels short of the dream. You wish you were in some bigger, flashier city like New York City or…
Feb. 2, 2018
Bipartisanship is dead
We are now more than a year into the presidency of Donald Trump, and so it's time for the president to address an aching nation,…
Jan. 26, 2018
Prohibition: not a solution
Early last week, the Interfraternity Council at the University of California, Los Angeles announced an indefinite ban on alcohol at all fraternity functions after sexual…