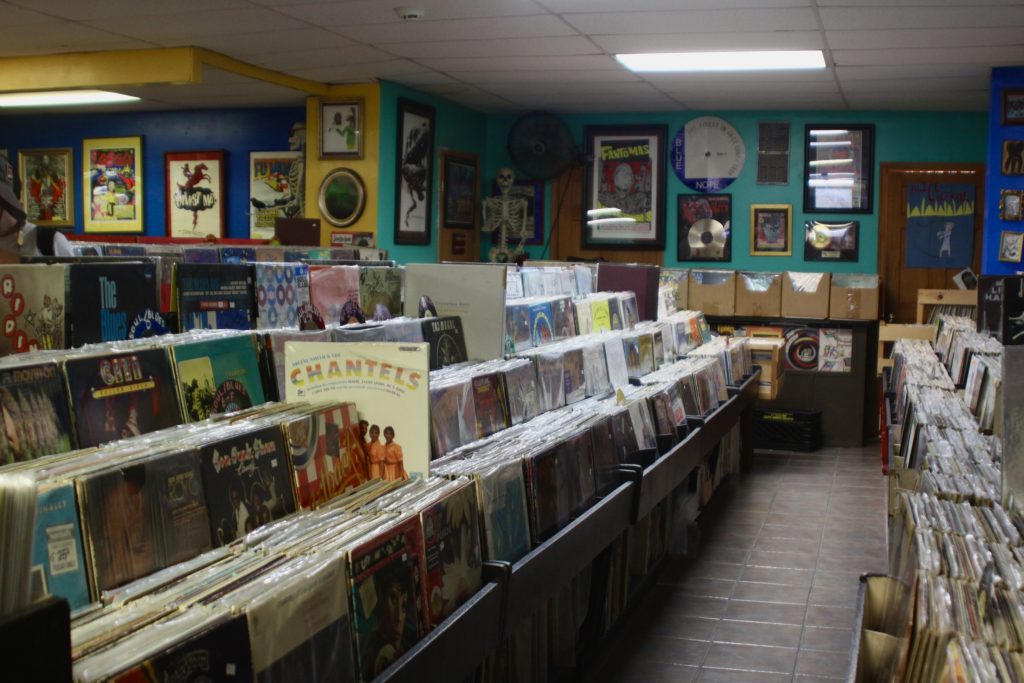 It is time for a look at some of the upcoming albums and respective tours of the fall term. For more information on each release, make sure to visit the artist's website or social media. To pre-order or pre-save an album, click the links!
Since the term started last week, here are some projects to check out already!
Notable releases from last week (Sept. 29)
"Isn't It Now?" – Animal Collective
"We Buy Diabetic Test Strips" – Armand Hammer (Billy Woods & ELUCID)
"I Miss You Already + I Haven't Left Yet" – Del Water Gap
"Again" – Oneohtrix Point Never
"falling or flying" – Jorja Smith
"Hit Me When U Leave The Klub: The Playlist" – YG & Tyga
Today's releases (Oct. 6)
"Live For Me (EP)" – Omar Apollo
"Blondshell (Deluxe Edition)" – Blondshell
Tour: 11/22 @ Franklin Music Hall (w/ Liz Phair)
"Voir Dire" – Earl Sweatshirt & The Alchemist
Back in 2021, it was first revealed that these two rap deities had hidden a project on YouTube under an alias. On Aug. 25, the album "Voir Dire" was released to Web3 music platform Gala Music for purchase, basically as NFTs. However, now you can hear the songs on streaming, as well as see them live on tour with support from Black Noi$e and MIKE. Tour: 11/21 @ Theatre of the Living Arts
Yes, there's a new  Pitbull album in 2023. It is a collaboration with NASCAR racing team Trackhouse Racing. It also features Zac Brown on the closing track: What joy.
October
10/13: "nadie sabe lo que va a pasar mañana" – Bad Bunny
10/13: "the rest" (EP) – boygenius
2023's favorite trio is sharing a follow-up to their wildly successful album "the record." Their new EP appears to serve as outtakes or B-sides from the album, hence the EP's title. Four new tracks will be included in the project.
10/13: "A Great Chaos" – Ken Carson
10/13: "Almighty So 2" – Chief Keef
10/13: "Jonny" – The Drums
Jonny Pierce will be releasing 16 personal tracks of danceable instrumentals, surf-pop vibes and slightly whiny vocals on his new album. He daringly bares it all on the project's cover art, embodying how transparent the songs' lyrical themes will be. Read The Triangle's review of The Drums' recent tour here!
10/13: "Breath of Fresh Air" – Gucci Mane
10/13: "Something To Give Each Other" – Troye Sivan
It has been five long years since Sivan released "Bloom." The album's leadoff single "Rush" is one of 2023's best pop hits, showing a boost in confidence, charisma and production from his already-solid sophomore album. Expect a proper mainstream breakthrough this time for Sivan.
10/13: "Tomorrow's Fire" – Squirrel Flower Tour: 10/27 @ Ukie Club
10/13: "And Then You Pray For Me" – Westside Gunn
From the looks of it, this album will serve as the sequel to Gunn's 2020 album "Pray For Paris," which featured Tyler, The Creator, Freddie Gibbs and more behind an eye-catching album cover designed by the late Virgil Abloh. On Sept. 27, Flygod sold two full-size versions of the album's cover art online.
10/13: "Water Made Us" – Jamila Woods
10/15: "SET IT OFF" – Offset
10/20: "ONE MORE TIME…" – blink-182
10/20: "All That Was East Is West Of Me Now" – Glen Hansard
10/20: "Hackney Diamonds" – The Rolling Stones
10/20: "Lahai" – Sampha
Yet another anticipated comeback album is ahead this fall, this time from electronic-soul singer and producer Sampha. With only one studio album to his name — 2017's acclaimed "Process" — Sampha has become a well-known feature-god in the meantime on songs with Kendrick Lamar, Drake, Solange and Lil Silva just to name a few. Tour: 11/13 @ Franklin Music Hall
10/29: "1989 (Taylor's Version)" – Taylor Swift
November
11/3: "Blanket" – Kevin Abstract
11/3: "The Maybe Man" – AJR
Some may wonder how a band so deeply despised by some continues to grow and release music, seemingly unphased by their reputation as the goofiest, most obnoxious band working. The three brothers are a true testament to "sticking to your guns," as they continue their brand of orchestral pop in yet another album. 
11/3: "Life's Still Perfect" – Cadre Noir
11/3: "Valentine (Demos)" – Snail Mail
11/4: "GOLDEN" – Jung Kook
11/10: "The First Time" – The Kid LAROI
11/10: "Too Good To Be True" – Meek Mill & Rick Ross
11/10: "Heaven knows" – PinkPantheress
11/10: "Higher" – Chris Stapleton
11/17: "Random Access Memories (Drumless Edition)" – Daft Punk
The French electronic duo has announced one of the oddest reissues in recent times: a drumless version of their final studio album, 2013's "Random Access Memories." For an album already containing theatrical dynamics, this will likely emphasize the emotion of the songs even more. This idea is so left-field that it must unlock something new within the compositions… right?
11/17: "Quaranta" – Danny Brown
11/17: "GROG" – Frog
December
12/15: "Paradise" – Wishy
12/31: "Hood Poet" – Polo G
This may just be a placeholder date, as it is not a Friday and very far in advance. According to the album trailer released on Aug. 15, the album was originally set for release on Sept. 15. The iTunes pre-order page now lists New Year's Eve as the project's expected release date.
Unconfirmed or theorized releases 
This Dreamville rapper announced the title of his fourth album, "We Only Talk About Real Shit When We're F*cked Up," through Instagram way back in January. With two recent single releases, it is only a matter of time until fans are given the release date.
The Alabama Shakes lead singer recently announced a small US tour for November, while also stating that she had just finished a new album. Could the "What Now Tour 2023" possibly be name-dropping said new project?
Villere has shared three singles so far this year each sporting similar art. This quirk-pop polymath is due for a new album as well; his most recent project "Cardboard City" was released way back in February of 2020. 
With two new singles being released since June along with a tour (stopping at Franklin Music Hall on Oct. 21), the soft-voiced indie-folk singer is basically shouting "New album soon!" However, nothing has been formally announced yet.