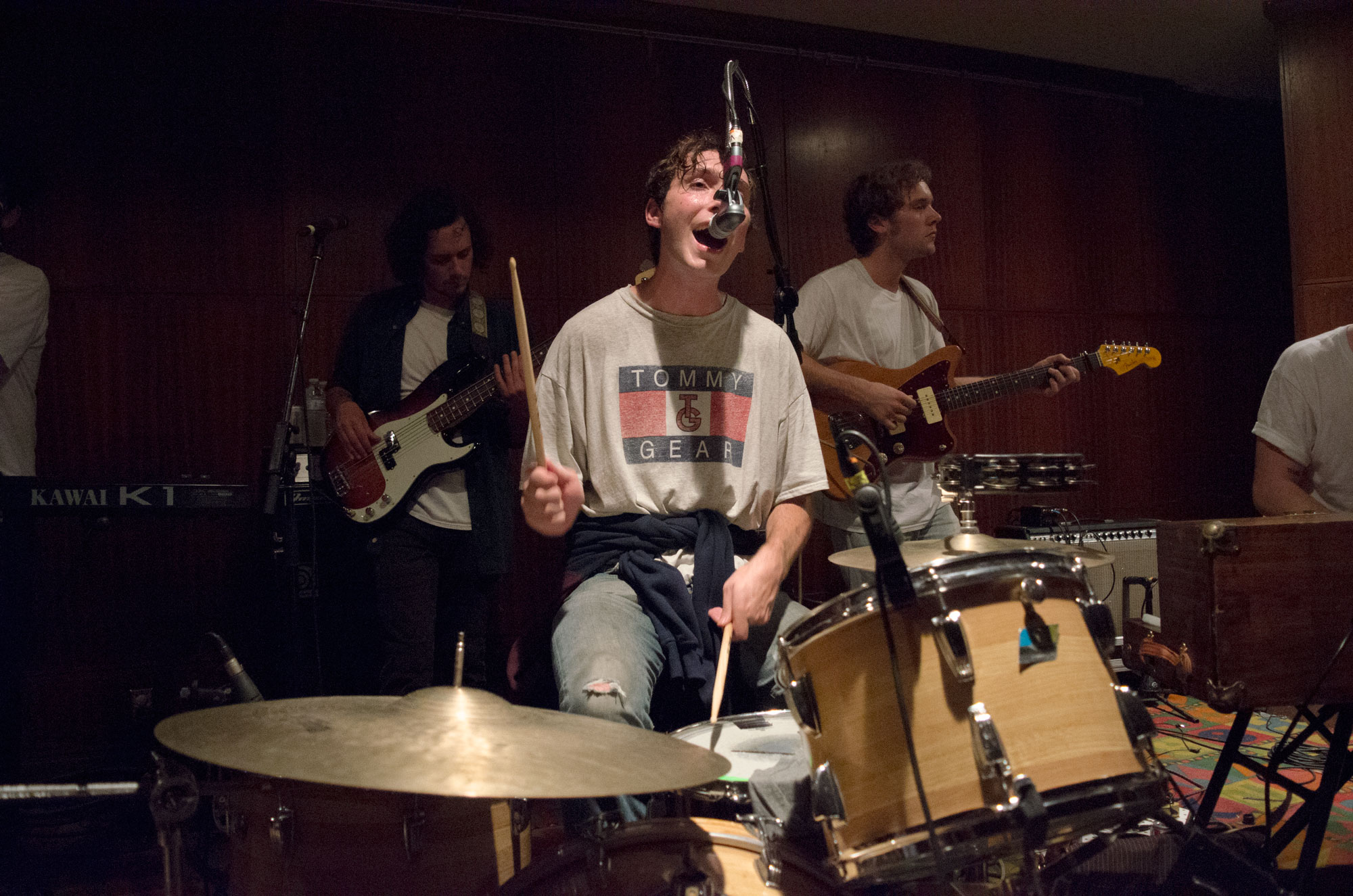 Chicago-based indie group Whitney was, without a doubt, the biggest musical discovery for me last year.
I was a fan before they even released their debut record, "Light Upon The Lake," June 3, 2016. They had a few singles available on Spotify ("No Woman," "Golden Days" and "No Matter Where We Go") before the album's release, and my friends and I simply couldn't get enough of them. "Light Upon The Lake" was highly anticipated for me, and lived up to every single expectation I had.
Whitney, at its core, is comprised of ex-Smith Westerns members Julien Ehrlich and Max Kakacek. However, their style could not be more distant from their previous works. Whitney is all about recreating the sound of old country, with some flares of soul and indie rock added in. It's a completely fresh sound, and one I just can't get enough of. Ehrlich sings a modest falsetto over most songs, with beautiful textures such as horns, strings, slide guitar and electric piano backing him up.
In a live setting, Whitney really brings it. I was lucky enough to see them twice in the same day, when they played World Cafe Live's Free at Noon session October 7, 2016, and later in the evening at their headlining show at the First Unitarian Church. Maybe I'm just a head-over-heels fanboy for Whitney, but I honestly consider that show to be one of the best concerts I've ever been to.
Ehrlich and Kakacek have a full backing band to help recreate all the interesting textures and instrumentation from the record, and their sound gels together so well live. First Unitarian was the perfect setting to see them, since it's so intimate, but if I had to choose any other venue to see them, it'd be Union Transfer.
Whitney will be playing at Union Transfer May 22 with jazzy singer-songwriter Natalie Prass supporting. Both acts are stellar and the show is sure to be amazing. There are still a limited amount of tickets available online, so be sure to snatch them up before the show sells out (because it surely will)!
Whitney's original music is wonderful to hear live, but they also really shine with their covers. The last time I saw them, they did a cover of NRBQ's "Magnet" and Bob Dylan's "Tonight I'll Be Staying Here With You." They just released a music video for their cover of Lion's "You've Got A Woman," so I'm sure you can expect to hear that one on Monday.
If you've got plans Monday night, cancel them. This show is sure to be one for the ages and definitely won't want to miss it. Whitney are headed straight to the top and you'll surely want to have seen them before they blew up.