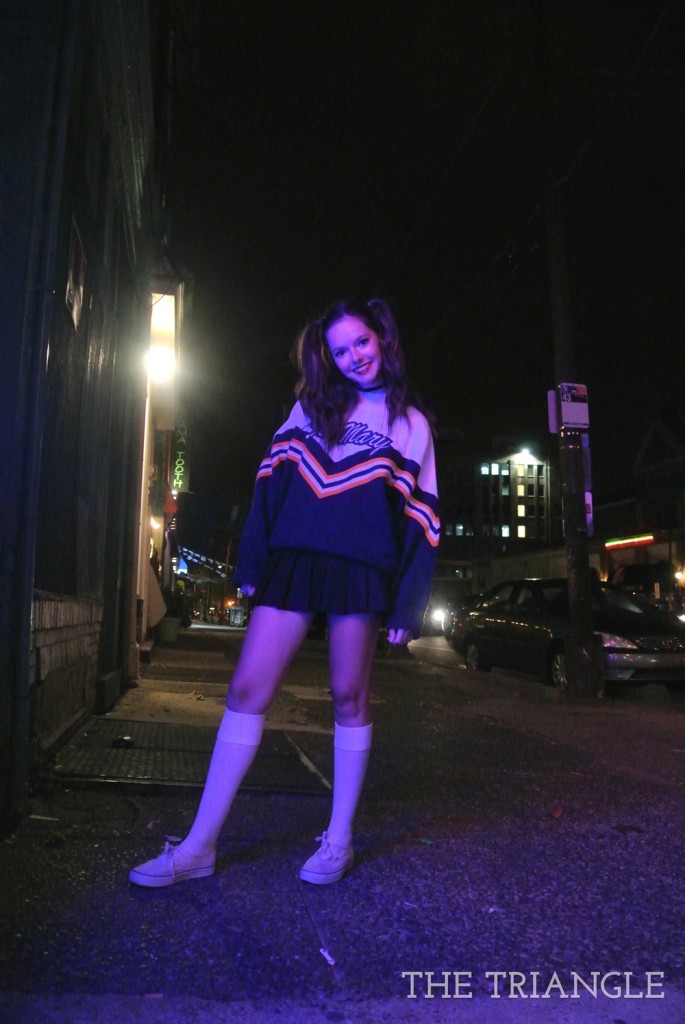 Mary Elizabeth Hoffman, sophomore, design and merchandising
Wearing: American Apparel skirt, Vans shoes and white socks borrowed from her roommate.
What are you for Halloween?
I was a cheerleader.
Where did you come up with the idea for being a cheerleader?
I was in a vintage shop and I saw an old cheerleader sweater. That sparked my idea to become a cheerleader. I knew I had to get it because it said St. Mary's on the front and my name is Mary Elizabeth, so I thought that was funny. It is also something I would be to incorporate into my day-to-day style.
Which vintage shop did you go to?
It's called Retrospect Vintage on South Street. They have lots of cool stuff for both men and women. Everything is curated so you don't have to look through mountains and mountains of clothes like at a Goodwill or Salvation Army. With that being said, it's pretty reasonably priced. I got my sweater for $16. It's also right around the corner from Philly AIDS Thrift, so it's a cool place to go with your friends on a weekend if you want to find cool, one-of-a-kind things.
How would you describe your day-to-day style?
I guess I would say it's a mix between preppy, simple and daring. I'm not too sure. I feel like I dress to fit whatever mood I'm in so it changes everyday.
How has your style changed from when you were younger?
My style has definitely changed a lot. I used to be very matchy-matchy but I've learned that just because something is the same color doesn't mean it looks good!
Who and where do you look to for style inspiration?
Alexa Chung is always a go-to for me. Also, I really like the style blogger Danielle Bernstein of WhoWhatWear. Looking at online look books is always a great spot for inspiration too.