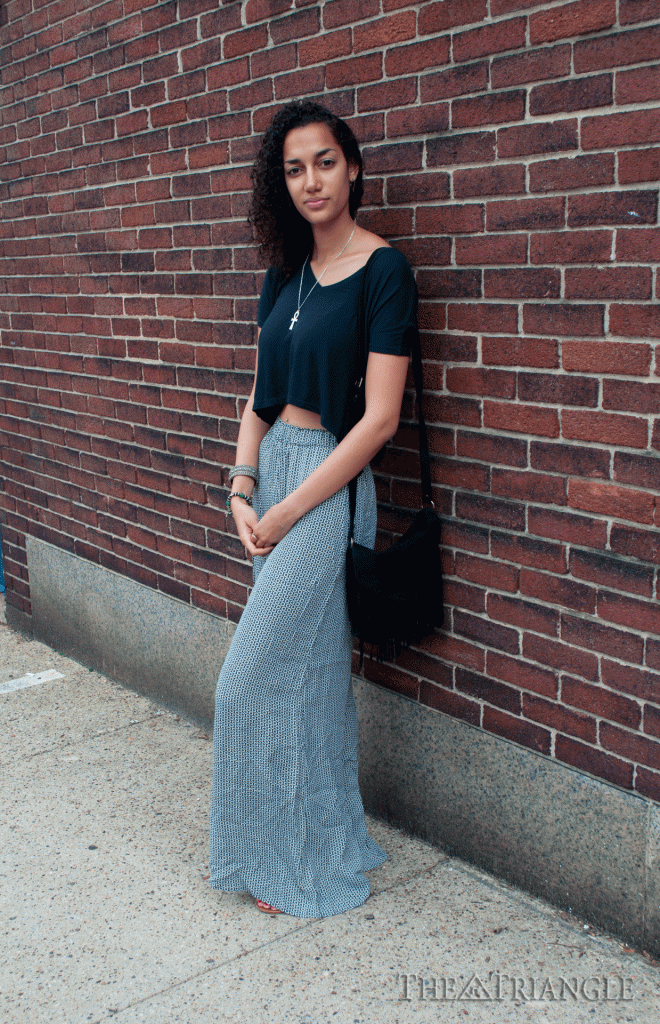 Ariane Heffinck, senior, sociology with an international area studies minor
Q: What are you wearing today?
A: Michael Kors sandals, Brandy Melville pants and bag, Forever 21 shirt, Tobi necklace, bracelets from Kenya, and a silver ring from Liberia.
Q: How old were you when you developed your own style?
A: It wasn't until four years ago, when I came to university. I started to figure out what I liked and didn't like. Now, I look for better quality and more durable attire instead of just purchasing anything.
Q: What three items in your closet do you cherish most at the moment?
A: My brown sandals from Michael Kors, my pair of distressed high-waist denim shorts and all of my jewelry.
Q: You always look so stylish on campus, where do you get your inspiration?
A: I get my inspiration from Tumblr. If I consistently see the same thing, I then assume it's in style. Also, since I was raised in Kenya, I was able to see many different kinds of styles.
Q: What is your season to dress?
A: Spring and summer. The weather is perfect, and the color schemes are more vibrant and less restricted.
Q: One item you can't leave home without?
A: Vaseline Lip Balm. It's so necessary.
Q: What are your favorite stores to shop at?
A: Urban Outfitters, Brandy Melville, H&M and Forever 21.