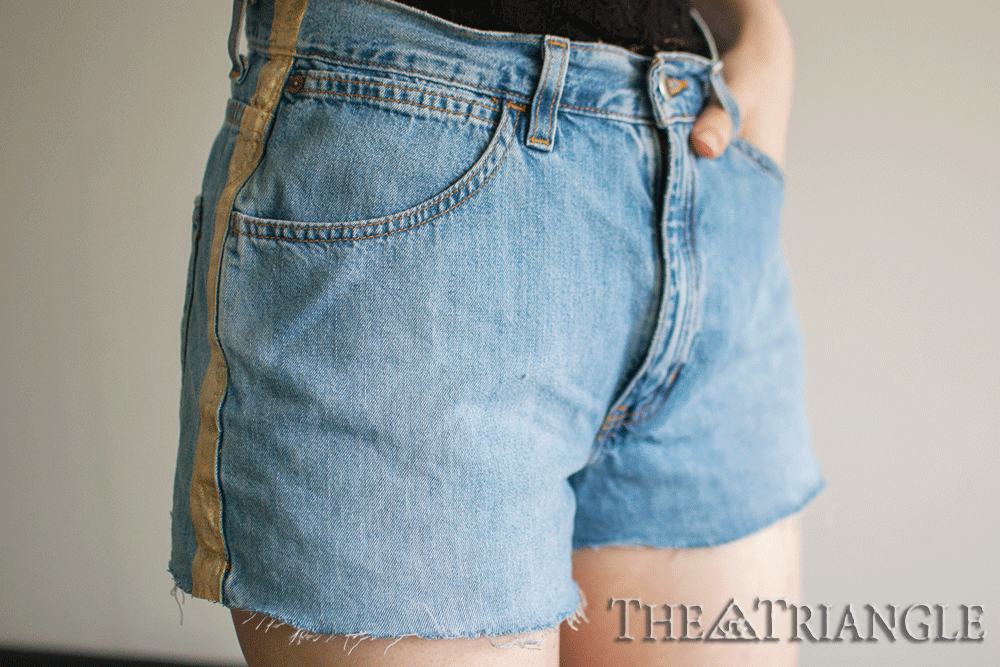 Metallic Tuxedo Stripe Cutoffs
I'm a sucker for anything high-waisted, so when I found these high-rise Gap shorts, I knew I had found the perfect pair to modify. Because these were originally shorts rather than full-length jeans, I started by cutting off the finished hem. Next, I used two strips of masking tape to mark a one-inch section along the outer seams on both sides. Using a paintbrush and gold fabric paint, I painted in the stripe. Once the paint was dry, I peeled off the tape and used the sharp edge of a pair of scissors to tear up the hem a little bit. The end result is a little undone, but still more polished than your standard pair of cutoffs.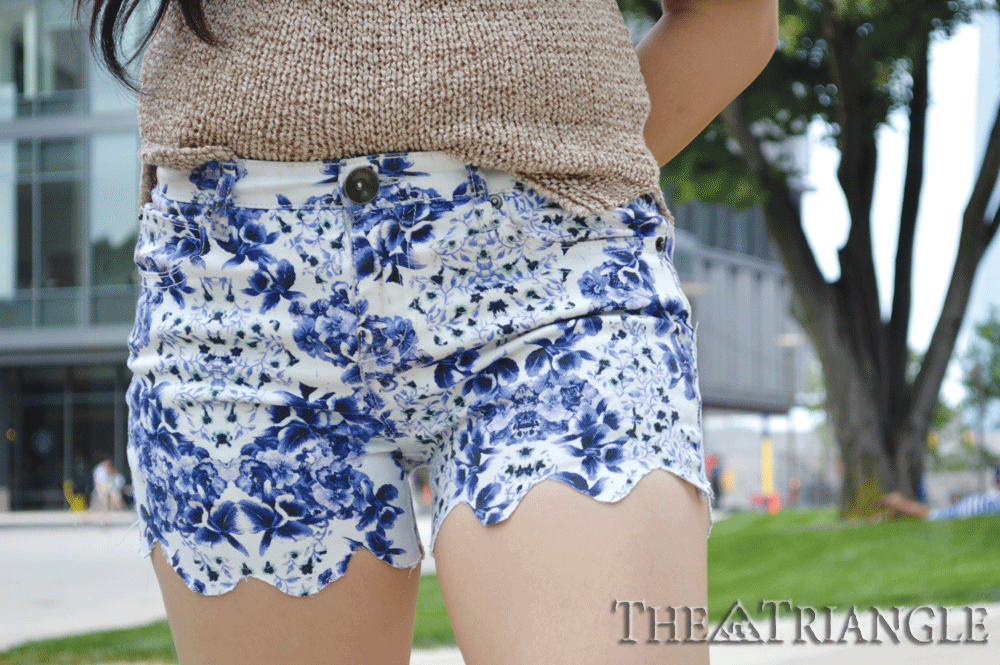 Scallop-Edged Cutoffs
Scalloped hemlines are undeniably adorable — a simple detail that can alter your entire outfit. For this challenge, I found a pair of old floral denim pants collecting dust in the back of my closet. Put on your jeans and lightly mark the desired length of your shorts. Flatten your jeans and find a circular object with desired diameter (about one to two inches). With your circular object, lightly draw semi circles an inch below your mark. To make sure the semicircles are even, mark the halfway points on the object. Use fabric scissors to cut scalloped edges. Flip the shorts inside out and apply fray stop glue along edges to keep from fraying. Make sure glue is completely dry before wearing. Although next time I might go for a looser fit, this is a fun and easy way to transform an old pair of pants.