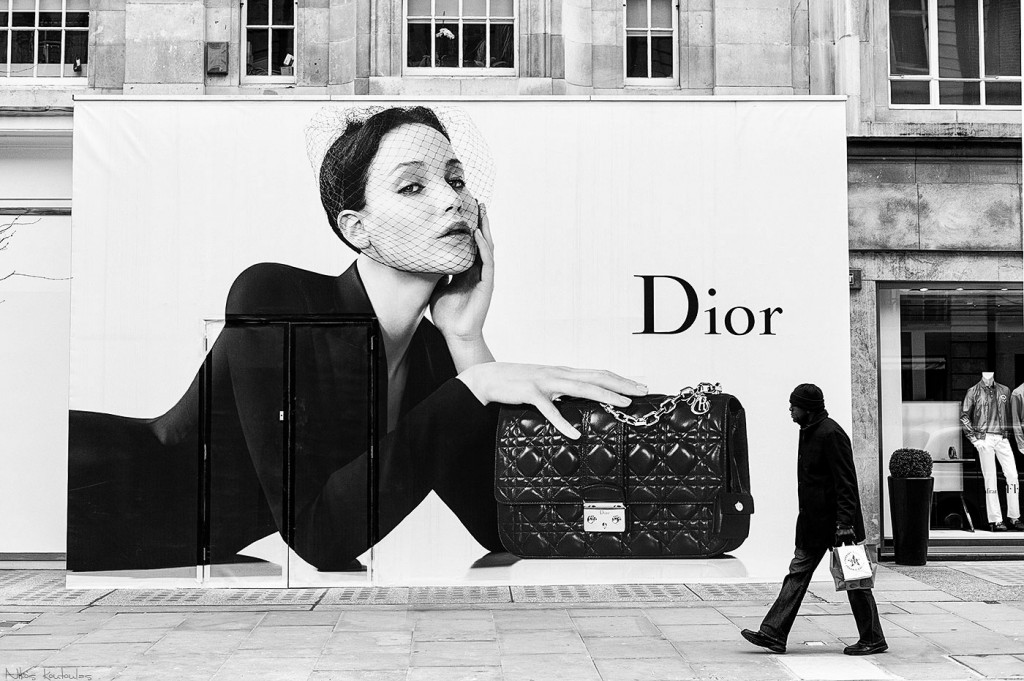 Filmmaker Frederic Tcheng's latest fashion documentary, "Dior and I," follows Belgian designer Raf Simons as he takes the role as artistic director at Christian Dior. The 89-minute documentary takes the audience behind the scenes as Simons prepares his first fall 2012 couture show for one of the world's most well respected fashion houses in under eight weeks.
Simons was not an obvious choice to be the next artistic director for Christian Dior. Often known as a minimalist designer in the fashion world, Simons was the complete opposite to his predecessor, John Galliano. Before his dismissal from the fashion house, Galliano designed some of the most opulent, glamorous and luxurious collections. With Simons' background primarily founded in ready-to-wear and menswear design, it was clear that his new appointment at Dior was a slightly odd fit.
At the start of the documentary, Simons is introduced to all the seamstresses and is already given the task to create a haute couture collection in under eight weeks, when the normal time period is at least three months. With his longtime right hand man, Pieter Mulier, Simons incorporated contemporary art, but yet maintained Dior's classic silhouettes for his first collection.
The two work closely with the atelier's two premieres, Florence Chehet, head of dresses, and Monique Bailly, head of suiting, who oversee the team of white-coated seamstresses. The atelier is one of the main focuses throughout the documentary because "while the designer may change, the atelier does not" according to Glenda Toma's "Film Review: 'Dior And I' Details The Label's New 'New Look.'" In her article, Toma also highlights how "the atelier brings the clothes to life, sewing each stitch, hemming every dress, spending countless hours towards a single piece." In addition, some of the seamstresses have worked at Dior for over 40 years.
It is revealed that Simons takes a very different approach when it comes to designing a collection. First, he is highly visual with creating his pieces. In one scene, Simons takes a vintage gown from the archives and transforms it into a coat by unclasping it. In another scene, Simons folds a skirt to make it shorter, producing a more modern silhouette. The second aspect that makes Simons different is that he doesn't sketch his designs. Instead, he assembles different concepts, files and organizes them into folders and distributes them to his team to design clothes for him to choose.
After eight strenuous weeks, Simons' first couture collection was shown in a mansion in Paris, with every wall covered in fresh flowers inspired by artist Jeff Koons' floral puppy. In his collection, he paired embellished short dresses and the iconic bar jacket with a pair of black cigarette pants. Simons also showcased strapless dresses printed with artist Sterling Ruby's contemporary paintings. According to Style.com's Tim Blanks the collection was "the formal past, the streamlined future, meeting in the middle." The front row included top fashion editors, celebrities and designers such as Anna Wintour, Jennifer Lawrence, Shannon Stone, Marc Jacobs, Michael Kors and Marion Cotillard to name a few.
After showcasing his first collection for Dior, it was clear that Simons was the right choice to take over the fashion house. His infamous label as being a minimalist was immediately forgotten. His modern and contemporary take, otherwise known as Dior's "new look" is here to stay. Simons has truly reinvented Dior.