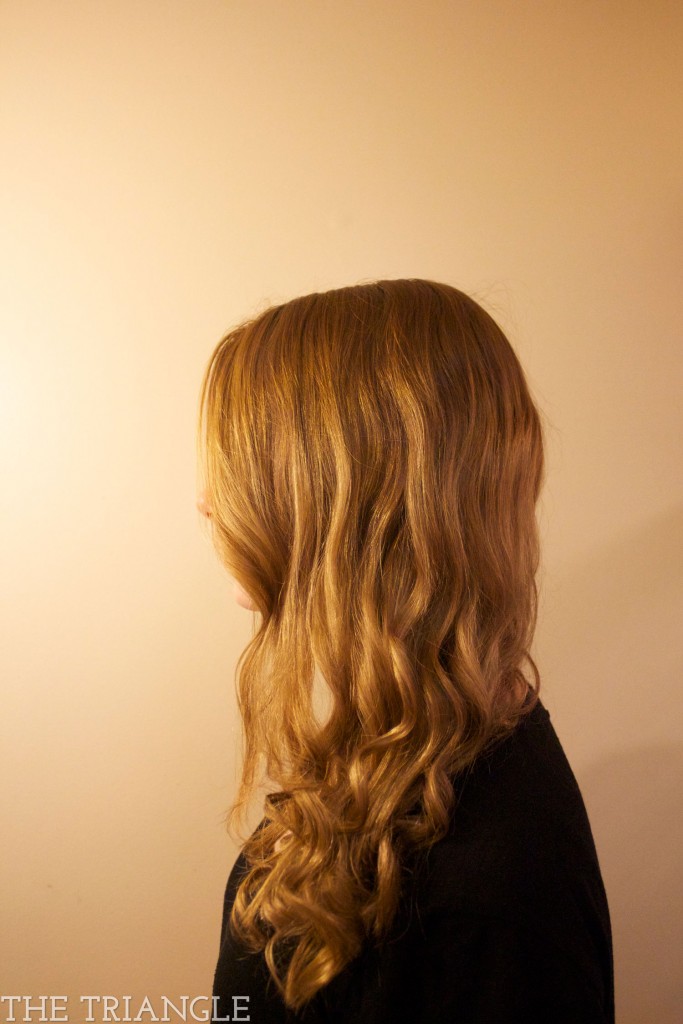 Running late and need to get ready fast? Then this easy hair DIY is for you! Get soft and long curls in under 10 minutes by following these simple steps!
What you will need:
– A curling wand (or regular curling iron)
– Heat protectant spray (to keep your hair healthy and beautiful!)
– Hairspray
Pull your hair into a high ponytail and spritz the hair with heat protectant spray.
Take a medium-size section of hair and wrap it around the wand, putting the top of the section at the thickest part of wand and twirl the hair around and down.
Hold the hair on the wand for between 10-20 seconds, depending on the thickness of your hair.
Repeat this step until you have curled all of your hair and your ponytail has several large curls.
Slide the hair tie out of your hair and gently run your fingers through your curls to separate them and give them a natural look.
Lightly spray your curls and you're ready to go!