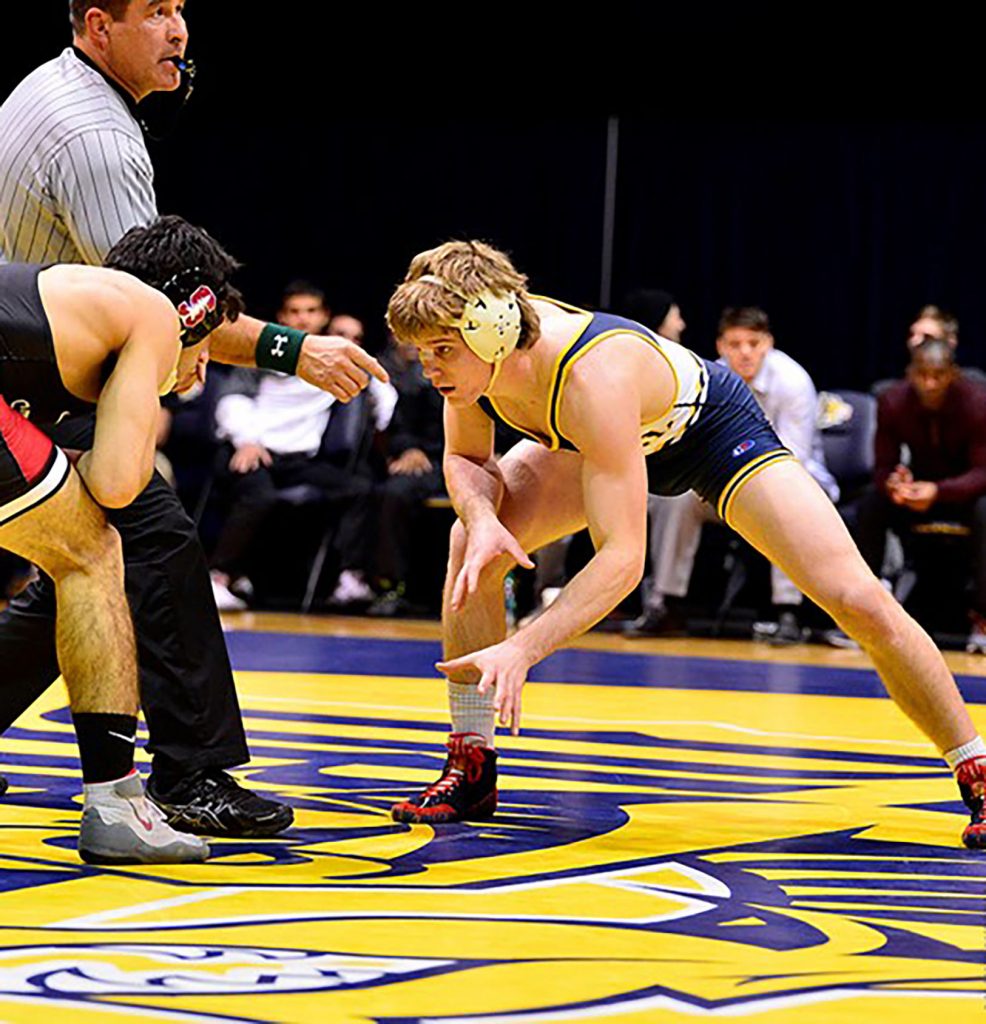 As the first quarter at Drexel University comes to a close, students are focused on acing their finals. But, to some student athletes, it is a start to a new sports season, especially for the wrestling team. With their star rookie from Reading, Pennsylvania, freshman Austin DeSanto, Drexel competed in the Keystone Classic Nov. 19.
Desanto was the star of the show, taking first in his weight class of 133 pounds. In his first round, he had a win-by-fall over Appalachian State University's Codi Russell. After that, he had a technical fall over Northwestern University's Anthony Rubinetti. After a medical forfeit by Pennsylvania State University's Corey Keener, Austin moved onto the finals against Eastern Michigan University's Noah Gonser. There, he won by a major decision to earn the first tournament title of his career.
Other Dragons also had spectacular days at the Keystone Classic. Rising sophomore Ebed Jarrell placed third in his weight class of 165. Jarrell started the tournament with a pin on Franklin & Marshall College's Dylan Gumaer. Afterward, he secured a technical fall over Sacred Heart University's Pat O'Donnell, followed by a win-by-fall over Appalachian State's Joe Accousti. He was then unfortunately temporarily stopped by University of Pennsylvania's Maaziah Bethea. However, he had more success there forward, with a pin and win over Thomas Flitz of Appalachian State, which earned him a third-place finish.
Rising junior Stephen Loiseau also placed third in his weight class of 197 pounds. Just like Jarrell, Loiseau started off with a pin on Sacred Heart's David Angulo, less than a minute into his match! He defeated Franklin & Marshall's Phil Robilotto and Appalachian State's Randall Diabe before falling to UPenn's Frank Mattiace in the semifinal round. Afterward, he got a major decision over Rider University's Ethan Laird and then defeated Penn State's Matt McCutcheon to get third place.
Rising senior Zach Fuentes also had a stellar day at the Keystone Classic, placing fourth in his weight class of 125 pounds. He started off with a win over Penn State's Devin Schnupp. He lost to Rider University's Jonathan Tropea after that, but came back with three major decisions over wrestlers from Eastern Michigan, Harvard University and Duke University.
Overall, Drexel had a fantastic day at the Keystone Classic. They finished fourth at the competition with a total of 118.5 points. They were only behind Penn State, Northwestern and Rider University in the standings. Next, the Drexel Dragons will travel to Las Vegas, Nevada to compete in the Cliff Keen Invitational Dec. 1-2.