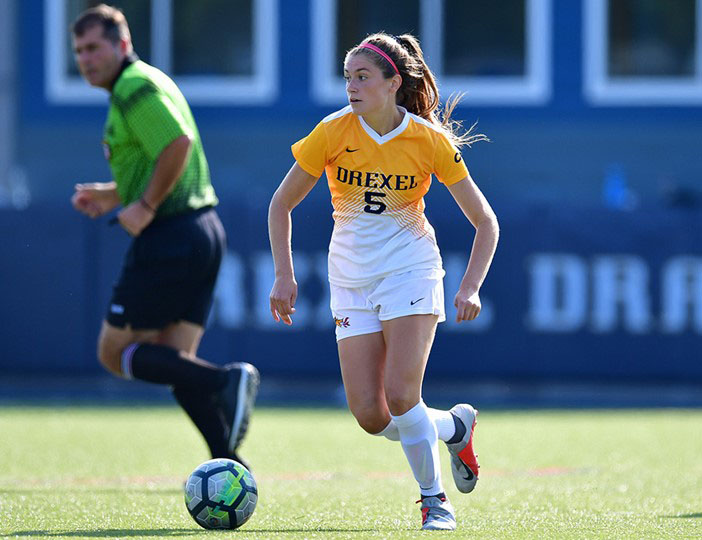 The Drexel University women's soccer team moved on from their thrilling win against the College of Charleston Sept. 23 to a Colonial Athletic Association match against the College of William & Mary Sept. 30. This match started off pretty quick as Drexel got the first corner kick and in turn, shot on goal, but they were not able to score on the opportunity. The match evened out after that, as each team exchanged shots on goal pretty evenly. However, William & Mary got ahead in the 35th minute when Arundel Miguelez scored off of a corner kick from Alex Kuhnle.
After halftime, William & Mary got out to a 2-0 lead in the 61st minute when Sully Boulden passed to their leading scorer, Sarah Segan. The Dragons did not give up and retaliated with multiple shots on goal, but none of them got into the back of the net. Senior Shaelyn McCarty led the team with seven shots, while sophomore Shea Tomlinson and rising senior Kiera Hennessy had two shots each. Freshman Lauren Currey also added a shot to the list. The team as a whole had 15 shots, but they still lost 2-0.
The Dragons hosted the University of North Carolina Wilmington Oct. 4 and they lost 1-0. They will now move on to host the University of Delaware Oct. 7 at 2 p.m. and Hofstra University Oct. 11 at 6 p.m. as they continue CAA play.