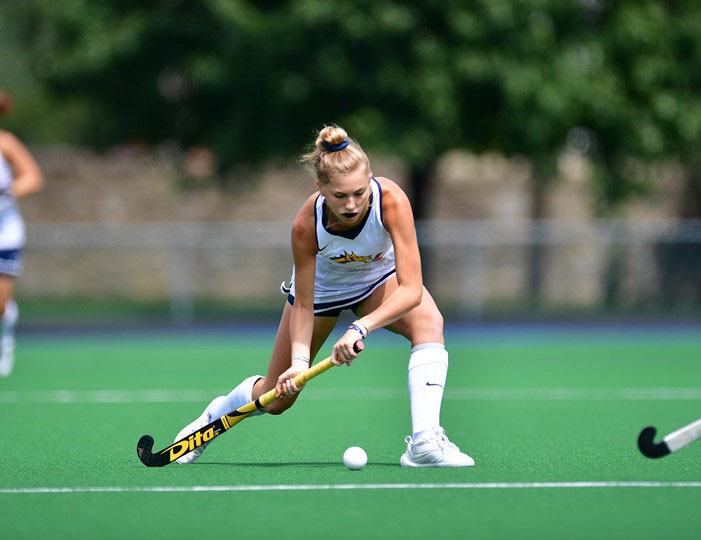 The Drexel University field hockey team lost a close, defensive match against the Lafayette College Leopards Sept. 21 at Buckley Field, losing 2-1 in overtime. The loss is the field hockey team's third in a row, their longest losing streak of the season.
The Dragons got on the board first in the 22nd minute when freshman Avery Powell put one behind Lafayette goalie Sarah Park. The goal, assisted by senior Megan Wiest, was Powell's second of the season.
However, the Leopards were able to respond before the second half was closed. Molly McAndrew put a shot on goal that was saved by Drexel netminder Erin Gilchrist, but Audrey Sawer was able to score off the rebound. The 33rd minute goal was the sophomore's first goal of the season and tied the game up at one.
In the second half neither team was able to score a go ahead goal. The Dragons had one last chance in the 70th minute, but ultimately were unable to bury a goal. Shots by Powell and junior Tess Bernheimer were turned away by Park, but presented Drexel with a penalty corner. The Dragons were able to get senior Delaney Baxendale a shot opportunity, but her attempt was blocked to send the match into overtime.
The extra period would be brief. Just two minutes into the extra time junior Lisa van der Geest was able to drive down the left side of the field and put one past Gilchrist. It was the first shot of overtime and the game winner. The goal was her third of the season, and improved the Leopards to 2-6 on the season. The loss dropped Drexel to 4-4 on the season.
The Leopards lead the game in shots with nine on goal and 12 total. The Dragons posted five shots on goal, while acquiring nine total shots. Drexel's Gilchrist was the leader in saves with nine, while Lafayette's Park turned away four shots.
Field hockey will open Colonial Athletic Association play Sept. 28 as they travel to Newark to take on the No. 19 University of Delaware Blue Hens at 6 p.m. The Dragons will then return home Sept. 30 to face off with the Ohio University Bobcats at 11 a.m. at Buckley Field.