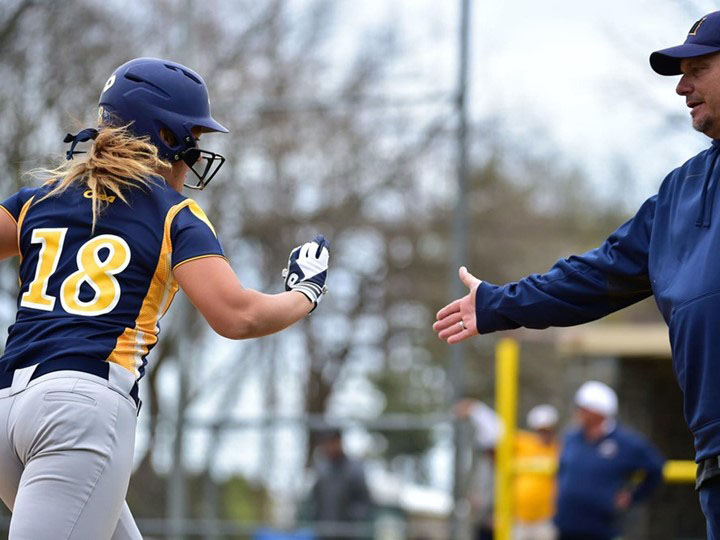 The Drexel University softball team continued their season with matches against Tennessee State University and Bethune-Cookman University March 3-4. They also had a doubleheader match scheduled against Lafayette University March 9, but due to inclement weather, it was rescheduled for April. The Dragons got edged out by Tennessee State, 7-5, but Bethune-Cookman ended with a 9-8 Drexel win.
Drexel started off the week against Tennessee State. The game got off to a slow start with neither team scoring a run until the fourth inning. This is when Drexel pulled ahead by one run with a double by freshman Reilly Jo Swanson, who brought in freshman Holly Bridgman due to a fielder's choice and throwing error.
Tennessee bounced back by scoring three runs in the next inning. Due to a Drexel error, Tassy Lyles scored for Tennessee, which advanced Patton Akers to third. She then stole home to score the second run of the inning. Tennessee's Katie Schneider hit a double to drive in Sarah Snell for their third run.
Drexel then came back with a run of their own with a RBI single by freshman Kristi DiMeo. However, this was all the Dragons would get that inning before Tennessee would drive in two more runs to increase their lead.
Drexel had a glimmer of hope when sophomore Hannah Walker hit a three-run homer, but this was all they would get as Swanson would groundout right afterward.
The Bethune-Cookman University game was a different story, with Drexel winning the game in an exciting fashion. Drexel got off to a good start with a two-run homerun in the first inning. However, Bethune-Cookman came back with a seven-run third inning. This put a damper on Drexel's lead, but junior Taylor M. Lee brought back Drexel's spirits by picking off a runner at third to end the inning.
This spectacular play from Drexel's catcher fired up the Dragons, who cut Bethune-Cookman's lead in half with a double by freshman Elena Woulfe, who drove in Lee and freshman Megan Trivelpiece.
This led to even more runs by Drexel. They had a five-run sixth inning, which started with a walk when the bases were loaded, bringing in one run. Then, sophomore Linda Rush sealed the deal for the Dragons with a grand slam, leading the Dragons to eventually win, 9-8.
The Dragons were scheduled to travel to Washington, D.C., March 15 to play a double header against Howard University, but it was cancelled.
They now look ahead to a big weekend at the University of Maryland, Baltimore County Dawg Pound Invitational March 17-18 where they will play Sacred Heart University, Saint Peter's University and UMBC.