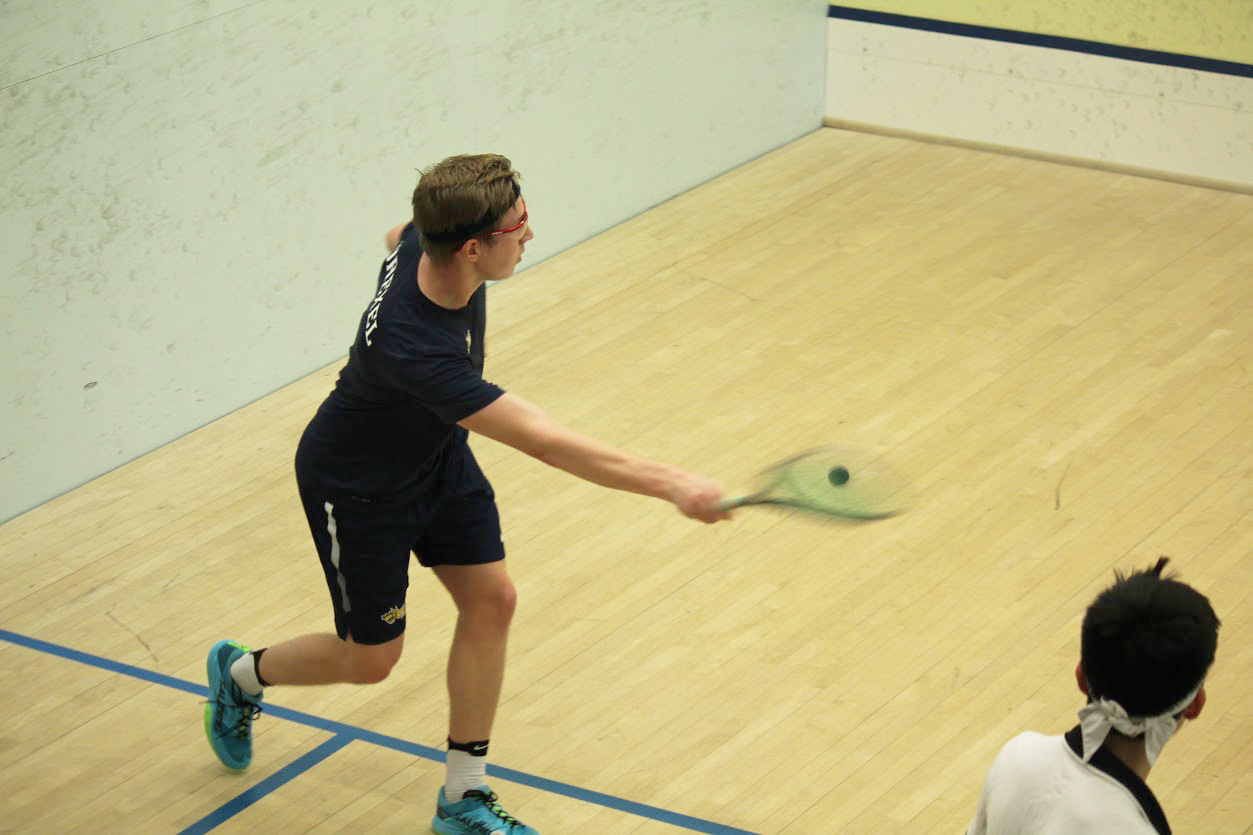 The Drexel University men's and women's squash teams, who defeated the University of Virginia in the previous week, but had losses to Stanford University from the women's side and Dartmouth College from the men's side, looked to bounce back with matches against No. 8 Yale University Nov. 30 and No. 21 Williams College Dec. 1.
The men started off the battle against Yale. Unfortunately, only one male player had a win against the Bulldogs. Senior Luke Willemse defeated Tyler Carney in close straight sets, but the other Dragons failed to win a match. The Dragons did put up a great fight, however, as four different players took their matches into five sets. Freshmen Matias Knudsen and Filip Krueger, sophomore Dylan Kachur and senior Will Grady all extended their matches, but in the end, could not come up with wins. After fighting extremely hard, however, the Dragons were still led to their 8-1 demise to Yale.
The women's team also had a difficult time with the Bulldogs. None of the Dragons came up with a win against Yale. The No. 9 spot on the Drexel team, held by sophomore Emma MacGillivray, had a great start against Jessica Yacobucci by winning the first set 11-5, but could not finish the match, as she lost in straight sets following her win. Two other players, sophomore Mariam Kamal and senior Fiona Power, fought hard against their opponents, sending their matches into a fourth set, but did not end up getting their respective match wins.
Both teams had much better luck against Williams. With the men's team, Krueger, Willemse and freshman Noel Heaton all won their matches in straight sets. This gave the boost the men's team needed after a crushing loss to Yale. Knudsen and Kachur won their matches in four sets, 11-4, 11-6, 12-14, 11-2 and 13-11, 11-4, 6-11, 11-5, respectively. Senior Royston Raymond had the most impressive win of the matchup against Williams. After winning the first set, 11-5, he lost the following two, 3-11 and 10-12. The first of these losses was crushing, but the second was almost magical. He came back from a 4-10 deficit to tie Ben Eisenberg 10-10. After some controversial referee calls, he ended up losing that game. However, he bounced back very efficiently and won the next two games, 11-1 and 11-9. He won the second of his three wins easily, but in the last game, Eisenberg would not give up easily. Nonetheless, Raymond came back from a 7-9 deficit to defeat Eisenberg after two losses to defeat Williams 7-2.
Unlike Yale, the women also had better luck with Williams, as they swept them 9-0. All nine matches were won in straight sets, which is a huge achievement. Freshman Brooke Herring didn't even let Esther Baek get above three points in any of their games as she won 11-1, 11-0, 11-3.
The women's squash team faced Princeton University Dec. 5 and the men's team took on Princeton the following day Dec. 6. The women unfortunately lost 9-0, and the men lost 6-3.