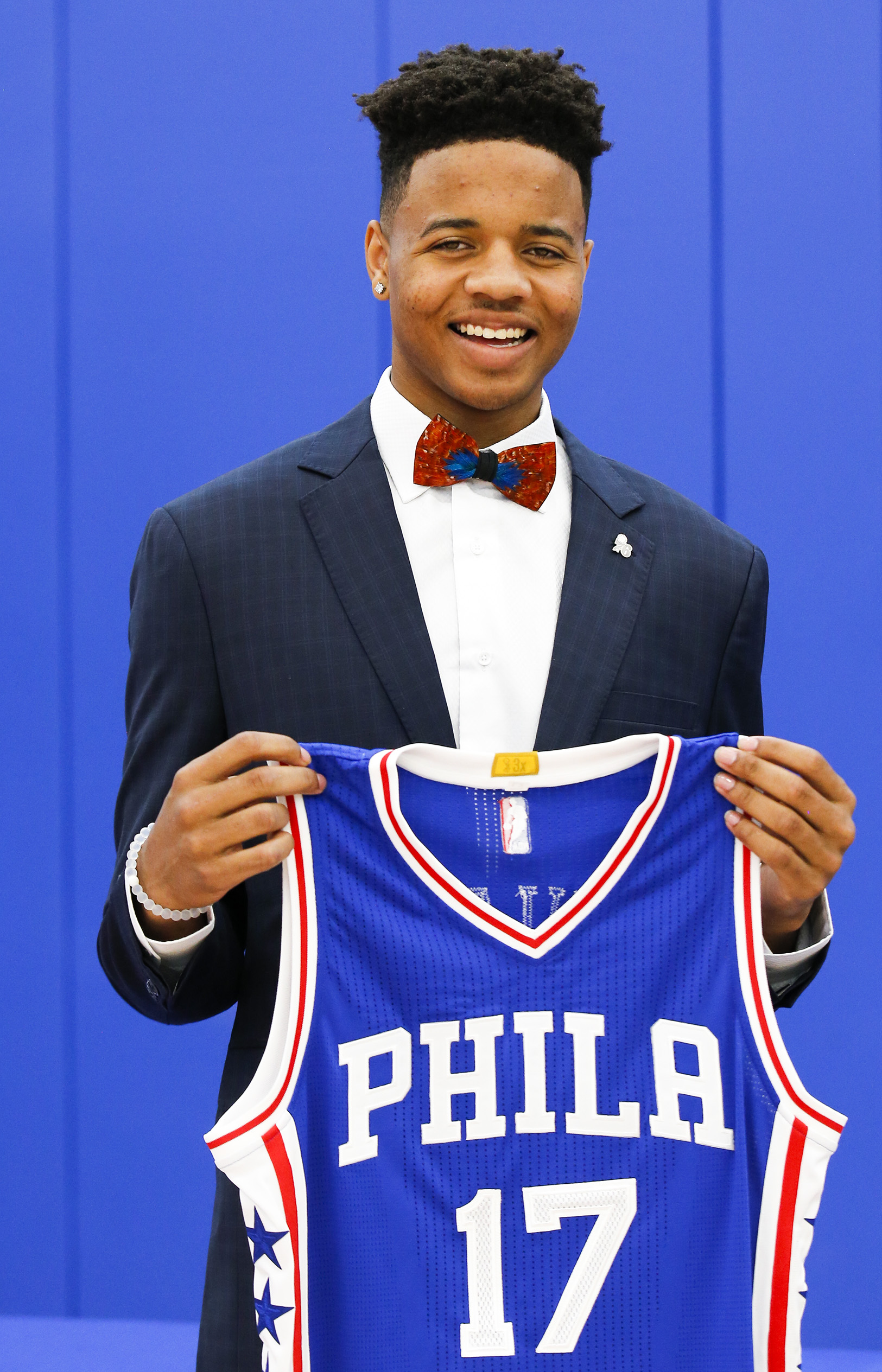 To the delight of Philadelphia 76ers fans, the team seems to have finally solved the biggest problem with their roster in the "process" era: they have their franchise point guard. In a surprising move, the Sixers traded up from the third spot in the draft to the first to select 19-year-old point guard Markelle Fultz, and it appears they have solidified a core that — with any luck — can grow to dominate the league in the years to come.
On his own, Fultz fills the role of the ideal point guard for the modern NBA. He's got a slick handle that he combines with prototypical size, good shooting and strong court vision. He can shoot off the catch (though admittedly he can improve in this area) but most importantly, he has an array of dribble and step-back moves that allow him to find his own shot from anywhere on the floor. He can score from all three levels — near the rim, midrange, and three-point — and has shown an impressive ability to get to the rim even with poor spacing on his college team. He can play on or off the ball, and be a difference maker either way. He projects to be a top 15 offensive player in the league, and even that might be an understatement. For the Sixers, there might not be a better fit for what they already have.
Last year's first overall pick, Ben Simmons, looks to be a unique piece to their team-building puzzle, with otherworldly handle and passing ability for a power forward and the size to be a stopper on defense as well. Even with his abilities, there are weaknesses. He seems to shoot with the wrong hand, as he finishes a lot of drives going left but shooting with his right, and his jump shot looks uncomfortable when he decides to utilize it. In college, he rarely settled for jumpers, instead focusing on getting to the rim to score or find teammates. In the NBA, it's likely this will be more difficult against pro-level defense, and he'll need to improve that jump shot to reach his considerable ceiling as a player.
With Simmons' considerable skills and also his weaknesses, you'd want to surround him with a certain type of player. You need someone who can shoot to space the floor and also receive kick-out passes, but also someone who can function as a secondary playmaker to lighten the load and keep defenses further off-balance. Ideally, the player would have the size to defend either the shooting guard or point guard positions, because Sixers' head coach Brett Brown remains intent on trying to play Simmons as a point guard on both ends of the court. Does that player sound a little bit like Markelle Fultz? It should, because that's his game to a T.
That's why this move to get Fultz works so well for the Sixers; they get a player who can be great on his own and also maximize the growth of another of their franchise cornerstones. Speaking of franchise cornerstones, the fit between Fultz and the other member of the Sixers' core, Joel Embiid, is even better than the fit with Simmons. Embiid showed in his shortened rookie season that if he can stay healthy, he'll be a destroyer of worlds for years to come. With dazzling footwork in the paint as well as silky jump shot, Embiid will likely prove to be unguardable in the years to come. With Fultz, Embiid will not only have a great shooter to receive kick-outs when he is doubled, but will also gain a pick-and -roll partner with more skill than he's ever experienced. Embiid is an ideal pick-and-roll center, drawing the entire defense as he rolls or as he pops out for the jumpshot. Paired with Fultz, either player can pop for the jump shot or use the space vacated by the other to roll to the rim. This pick-and-roll pairing (and that of Simmons with Embiid) may become unstoppable in the coming years.
As of now, the starting lineup will certainly involve all three of Embiid, Fultz, and Simmons with Robert Covington and a shooting guard. The lineup has shooting, playmaking in bundles, and tons of defensive upside. With or without a big free agent signing, this team will be fun and will probably delight fans this year and for years to come.