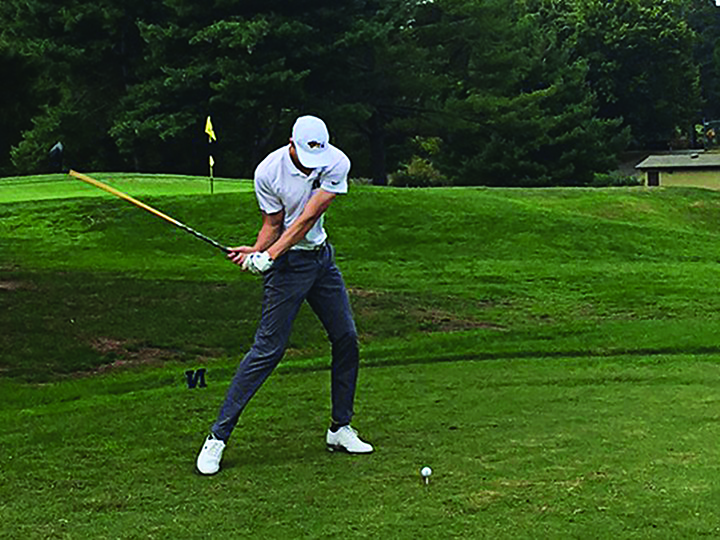 Along the sports spectrum, there is no game as isolative as golf. Its mastery seems to involve not just physical prowess, but even more importantly a zen-like mastery of emotions, a razor focus and an innate knowledge of oneself.
Time and time again, history has proven that a game so tailored to the individual grows ever more complex when played within the confines of a team.
Take the Ryder Cup, golf's grandest stage for this format. The likes of Tiger Woods and Phil Mickelson falling at the hands of a nearly anonymous European collective stands as a poignant reminder that team success requires more than a singular effort. This year, the U.S. got it right: assembling a group of talents and personalities that melded into a cohesive unit, taking back the Ryder Cup for the first time since 2008.
But for the Drexel faithful, this wasn't the only laudable team performance that took place on fairways and greens this weekend. The Dragons traveled to tiny Apalachin, New York Oct. 2 to participate in the Matthews Auto Collegiate Invitational. Hosted by nearby Binghamton University, the tournament was set at the Links at Hiawatha Landing, a par 72 venue nestled along the banks of the Susquehanna River.
At 7,200 yards, and without any forced shots over water or blind tee shots, the Hiawatha advertises that players "create their own challenge," unique to the ever-changing riverside conditions of the day. But as with many links offerings, on the right day of the week it is susceptible to low scores, and Sunday was one of those days.
The Dragons came out of the gate firing, posting a combined score of 277, a staggering 11 under par. This round tied the school record of team score to par, set in 2005 at the James Madison Invitational.
Leading the way for Drexel was junior Adam Mistretta. Mistretta posted a career-best seven under 65 on the day, just one shot shy of the school record of eight under held by Sean Semenetz, but the round was still able to give him a two shot lead over his nearest competitor in the 15 school field.
Mistretta wasn't the only Dragon in red figures after day one, however. Freshman Connor Schmidt continued his hot collegiate start, shooting five under 67, while junior Aaron Fricke ended with a solid 71. When the dust settled, Drexel lay comfortably with a two shot lead over host Binghamton and the Towson Tigers.
Overnight, it seemed, the Mark Mungeam design buckled down and increased its difficulty, causing team scores from all over the field to jump closer to even par. Connor Schmidt carried his strong start over to Monday, though, determined to keep Drexel in the hunt for a victory. His two under 70 was good enough for a third overall finish, just two shots behind the nine under finish by Lehigh's Owen Quinn. Yoseph Dance had a good day himself, leaving his first round 75 in the rearview mirror with a final round 70.
As a team, the Dragons posted a composite score of 565, a full five strokes better than the previous school mark for a 36 hole tournament. Only the historic 2005 Keenan Invitational, when Drexel shot a 13 under 839, betters this weekend's performance in terms of team score to par. The Dragon's record setting performance earned them a first place tie at the Matthews Auto Collegiate Invitational with St. Bonaventure University.
The team looks to continue its hot play at local North Hills Country Club at LaSalle's Fall Match Play tournament Oct. 10.