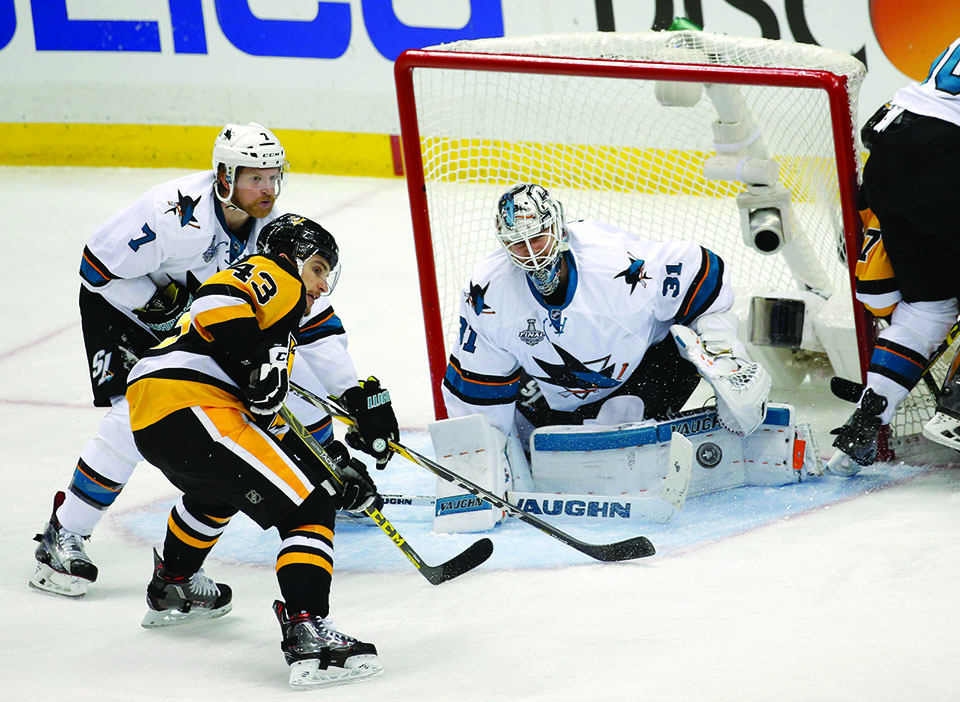 We have ourselves a series as the Stanley Cup Finals are now tied 2-2. The Nashville Predators proved their resilience when they bounced back on home ice from a two-game deficit against the Pittsburgh Penguins. The Predators outscored the Penguins 9-2 over the two games.
In Game 3, the Penguins went 0 for 3 on the power play. Meanwhile, the Predators capitalized on two-thirds of their man advantage opportunities.
Pittsburgh forwards Sidney Crosby and Evgeni Malkin, despite being leaders of the team, did not register any shots on net during the game. This is an unusual statistic for some of the league's most productive players.
The Predators went on to win Game 3 by a score of 5-1.
The Predators continued their impressive play in Game 4, starting with the play of goaltender Pekka Rinne, who played his best game of the series. Rinne made 23 saves and only allowed one goal, making some amazing stops throughout the game.
Frederick Gaudreau, an undrafted free agent for Nashville, has made his Stanley Cup Final debut this year and impressed the sports world with three goals thus far in the series, including one goal in Game 4. Gaudreau doesn't even has his own locker yet, but looks like he's on his way to earning one.
Other goal scorers for the Predators were Calle Jarnkrok, Viktor Arvidsson and Filip Forsberg.
Crosby, the Penguins' captain, scored the lone goal for the Penguins after being held to no shots in Game 3.
Nashville got on the board first with a goal from Jarnkrok who tapped in the puck off of a Craig Smith assist.
Crosby then tied the game up at 1. Shortly after, Gaudreau slipped in a puck past Penguins goalie Matt Murray and the Predators did not look back.
Rinne delivered a great save after a Crosby breakaway and a shot from Jake Guentzel.
At 13:08 in the second, Nashville went up by two with a goal from Arvidsson, who directed the puck just inside the right post to beat Murray.
With 3:23 left in regulation, Forsberg solidified the victory with an empty-netter. Nashville defeated the Penguins 4-1.
Action will return June 8 in Pittsburgh for Game 5.