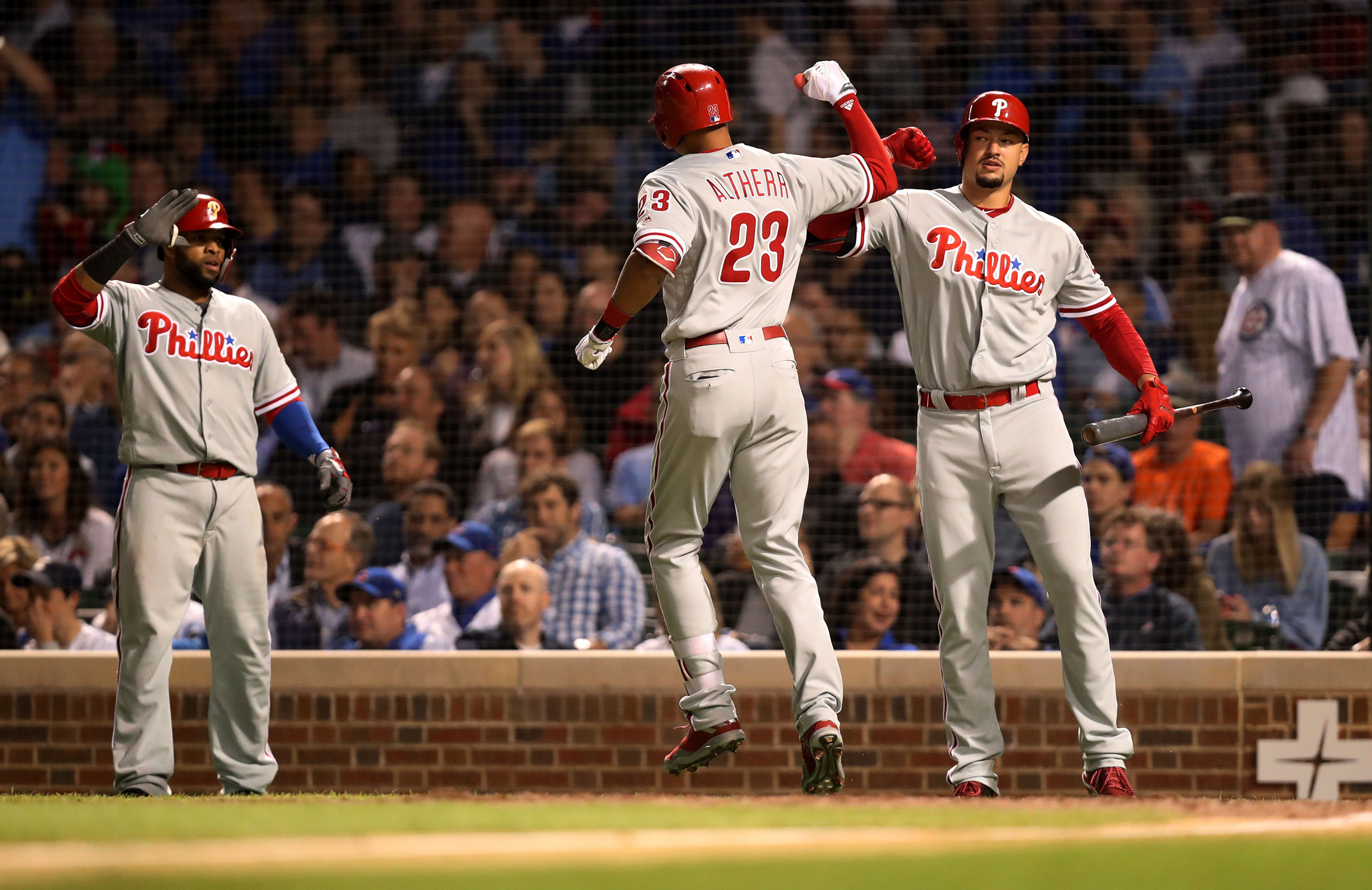 The Philadelphia Phillies had a disappointing series of games against the San Francisco Giants June 1-3 as they lost all three games. The Giants didn't allow a single run from the Phillies until the third game June 3 when the Phillies had one run.
Pitcher for the Phillies, Jake Arrieta, hit a home run in the top of the third inning to give the Phillies a 1-0 lead. The Giants came back in the sixth inning to score five runs and decide the game.
The Phillies began a three-game series against the Chicago Cubs June 5.
Nick Williams hit the only home run of the game in the top of the second inning to drive in Aaron Altherr and put the Phillies on the board first up 2-0.
In the next inning, Carlos Santana got a walk off the Cubs' pitcher which allowed Cesar Hernandez to score and moved Odubel Herrera to third and Scott Kingery to second. The bases were loaded.
Altherr then hit a sacrifice fly to center field, but it was enough to allow Herrera to score. The Phillies led 4-0.
Williams stepped up to the plate with Kingery on third and Santana still on first. He managed to hit a ground ball that pushed Kingery home for another run.
In an attempt to avoid a complete shutout in the first game of the series, the Cubs sent Anthony Rizzo to bat. He doubled to right field allowing teammate Kris Bryant to score.
A final run in the ninth inning sealed the deal for the Phillies to win 6-1.
The second game of the series June 6 was exciting as Jason Heyward of the Cubs hit a grand slam with two outs in the bottom of the ninth inning to give the Cubs the win 7-5.
The Cubs were leading heading into the sixth inning. A home run from Altherr drove in Hernandez and Santana to tie the game 3-3.
The Phillies were up first in the ninth inning. With Altherr on base, Dylan Cozens hit a home run to put the Phillies up by two.
The bottom of the ninth is when Heyward hit the winning grand slam for the Cubs.
The final game of this series was played June 7. Rizzo scored his 10th home run of the season, and with a couple RBIs in the fifth inning, the Cubs came away with the win 4-3.
The Phillies played well in the last game of this series, but just came up short. They tied the game 1-1 heading into the bottom of the fifth, but the Cubs scored three. The Phillies made a comeback with two runs in the sixth inning but it wasn't enough.
The Phillies will now look ahead to host the Milwaukee Brewers for a three-game series beginning June 8.