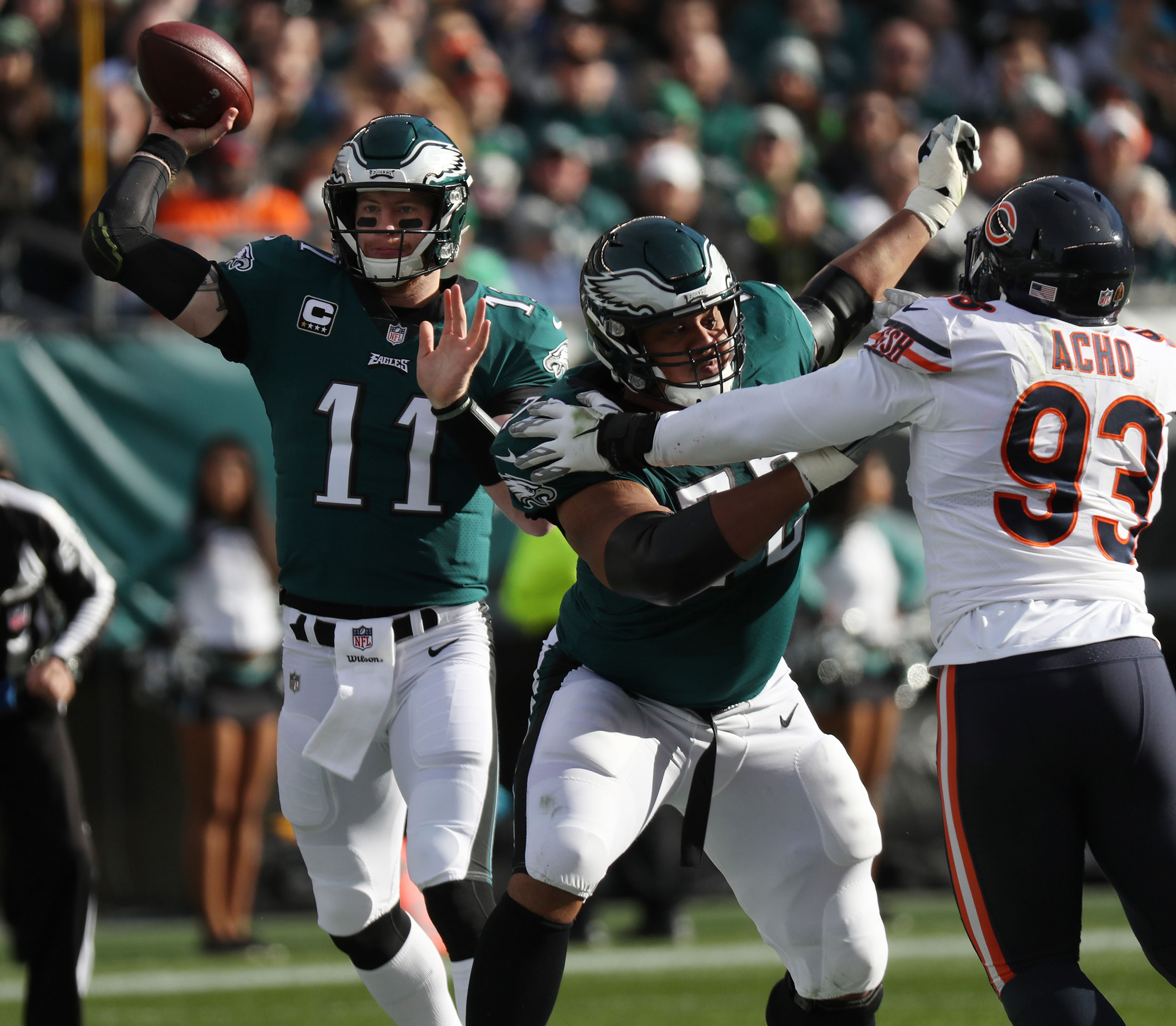 With the new players added to the league in the draft, this year's training camp allowed fans a look into how they will actually impact their respective teams. New rookies such as Baker Mayfield and Saquon Barkley got to show off their skills to the public with open practices. Players such as Odell Beckham Jr. and Carson Wentz, who were injured last season, bounced back and showed off their amazing moves.
There were some big headlines during training camp this season. Andrew Luck, the quarterback for the Indianapolis Colts, is finally back after a devastating injury to his throwing arm. The surgery was performed in January 2017, so it was expected that he would be back last season. But, due to some unforeseen circumstances, he was not able to start last season. There was a large controversy that there was another reason why Luck couldn't play, that someone was trying to sabotage him. The amount of time it took him to recover was suspiciously long, and it was warranted that there would be some uncertainty. But, this season, he came out running and looks better than ever. He was expected to be one of the strongest quarterbacks in the league, and he finally has the chance to show what he has.
Some big players in the league endured season-ending injuries and were back at practice to show what they had to offer. Carson Wentz, the star quarterback of the Super Bowl winning Philadelphia Eagles, tore his ACL last season. This led to Nick Foles leading the team to their win, but Wentz is back this season. He got off to a slow start, as the team isn't playing him at 100 percent. There was some controversy that the team is holding him back, but in reality, they are taking every precaution necessary to make sure he is ready to play again.
Other big headlines of training camp include all the new rookies displaying their skills with their new team. Baker Mayfield, the number one pick in the draft, showed off his moves with the Cleveland Browns. With talented wide receivers such as Jarvis Landry, Baker has many options to show off how great of a quarterback he is. Sam Darnold, the new face of the New York Jets, is vying for the starting job as of week one. In training camp, he has had some difficulties, as he threw two interceptions during a practice game, but it looks like he will be ready for the NFL.
Lamar Jackson, the star quarterback of the University of Louisville and new recruit of the Baltimore Ravens, got to show off his skills on the world stage with a preseason game against the Chicago Bears. The Bears have a young star quarterback in Mitchell Trubisky, but Lamar Jackson, who is known for his speed and agility, got to show the Bears his real talent. He did throw one interception, but his potential looks good. This addition to the team could give the escape ability that the team was missing in Joe Flacco.
Training camp would not be complete without mentioning the players' method of transportation to training camp. Antonio Brown arrived in a helicopter on the first day of training camp. He brought along his wife and kids, but this isn't the first time he made a grand entrance. Two years ago, he came in a Pittsburgh-Steelers-colored Rolls Royce, and last year, he came in another Rolls Royce, this time with a chauffeur. Cam Newton showed up in a motorized tricycle, which he used to get around the training facilities. Green Bay Packers' wide receiver Ty Montgomery came in a black and yellow Slingshot, a three-wheeled sports car. If those rides weren't enough, Dallas Cowboys defensive end Demarcus Ware brought an actual army tank to drive around the training campus. All of these rides give the players a way to show off their style before the league starts.