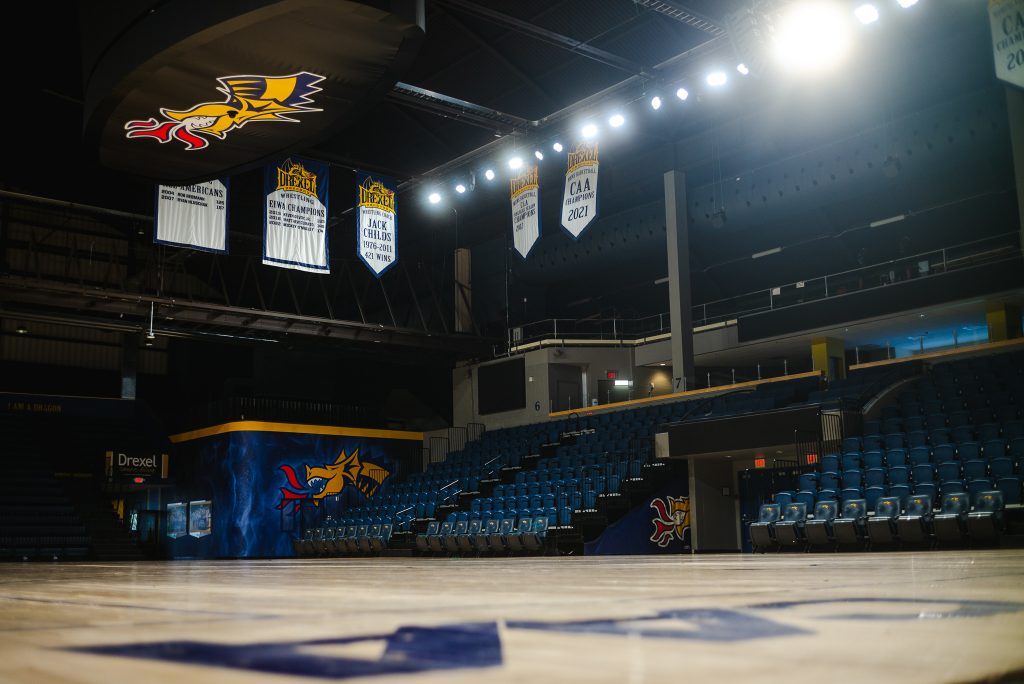 This summer, there will be basketball in the DAC. On Aug. 2 and 3, the home arena for Drexel basketball will host two of its most meaningful games ever; games with one million dollars' worth of ramifications. The Basketball Tournament, or TBT as it is generally known, is coming to Philadelphia.
TBT is a tournament that was created in 2014.
The general concept is that anybody can join, and the winner of the 64 team tournament takes home $1,000,000. For ten years now, TBT has grown in popularity, collecting corporate sponsorships, high-profile partnerships and doling out $10,000,000 in total prizes.
Official partners of TBT include Puma and the NBA Players Association (NBPA). The NBPA will be collaborating with the popular video game NBA 2K to host a gaming lounge experience at the championship game in addition to other festivities.
It is no coincidence that TBT is coming to the DAC this summer. The tournament is on the heels of millions of dollars' worth of investment into the arena that brought a state-of-the-art jumbotron, new hardwood flooring (necessitated by water damage), improved audio and visual infrastructure and continuous upgrades to spectator amenities. It is safe to say that the DAC has come a long way from its barebones appearance that it was notorious for in decades past.
"Drexel is excited to host an event of this magnitude on our campus," Drexel Director of Athletics Maisha Kelly said. "One of our goals is to make the newly-renovated DAC a hub of entertainment and basketball in Philadelphia. This is a great step for us as we expand our brand and put Drexel Athletics on a national stage."
The DAC still does not have the capacity that other Big 5 arenas boast, but it has placed a premium on quality of experience over quantity of seats. The DAC seats 2,509, while Temple, Penn, Villanova, Saint Joseph's and La Salle have capacities of 10,206, 8,725, 6,501, 4,200 and 3,400, respectively. One may argue that it is hard to build a semblance of a home-court advantage when your arena is at 25 % of its capacity on average as Temple and Penn fail to justify their arena size season after season, but that is a topic for another story. In hosting this event, the DAC joins historic venues such as Rucker Park and other prominent college basketball arenas across the country.
The betting favorite to win the tournament this year is Boeheim's Army, a team named after legendary Syracuse coach Jim Boeheim, composed of mostly Syracuse alumni, including Jim Boeheim's son Jimmy. Most teams in the tournament represent the alma mater of the players or the geographic region that they represent. Some of the other heavy hitters in the tournament are the AfterShocks (Wichita State), Best Virginia (West Virginia University), Blue Collar U (SUNY Buffalo), Mass Street (Kansas) and Bleed Green (North Texas). Philadelphia is represented by a team composed of alumni from the Big 5 schools, aptly named Big 5, however, they lost their first game and are out of the tournament.
At the time of writing this article, the semi-final matchups are unsettled, however, viewers can watch the games that will determine these bouts on ESPN+, or select games streaming on ESPN.
Students on campus can purchase tickets and participate in the festivities at thetournament.com.