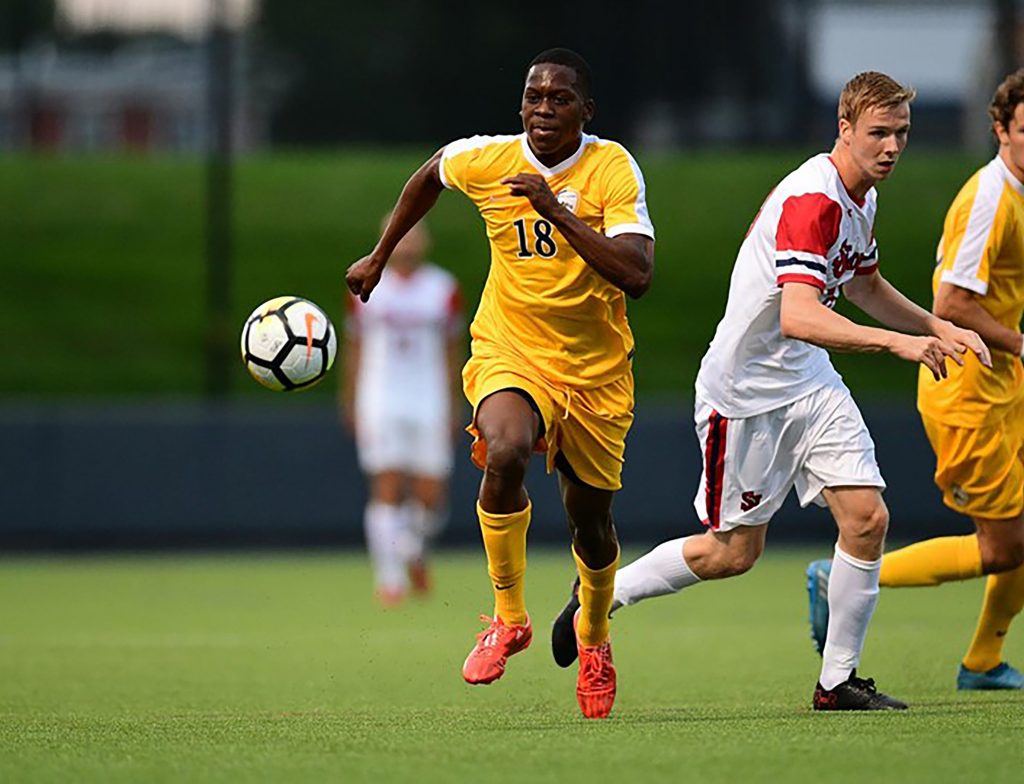 As Drexel University's men's soccer team moved onto their next week, they were met with one of their biggest challenges yet: the University of North Carolina Wilmington Seahawks. They are ranked 16th in the nation and are one of the best teams that Drexel has faced. The Dragons gave it their best shot but still fell 3-0 to UNCW.
In their last game, Drexel lost to the Temple University Owls, but they were not outshot by much. In comparison, Drexel was outshot 17-1 by UNCW and some early goals led the Dragons into an early hole.
In the 12th minute of the game, Emil Elveroth headed the ball into the crossbar and made it past the line before any Dragon could clear it. It didn't get any better after that, as two minutes later, David Lozano flicked another into the net to make it 2-0.
The Dragons did have one slight glimmer of hope as junior midfielder Sebastien Cabral headed the ball towards the goal, but it was saved by UNCW's Ryan Cretens.
One good thing to come out of this game was the fact that senior goalie Jacob Jordan had six saves, which makes this game his third straight game with six saves, and seventh of the season.
In Drexel's second game of the week, they faced an important rival in the Colonial Athletic Association. Their game against Hofstra University would be crucial in getting Drexel points in the conference, but sadly, they couldn't do so with a 3-1 loss.
One positive outcome from this game was the fact that Drexel scored their first goal since Sept. 30. It was an even more momentous occasion as it was freshman forward Laolu Daranijo's first goal for Drexel. That goal made the game 2-1, with Hofstra scoring early in the game.
In the 20th minute, Danny Elliot took the ball down the field and hit a cross between both teams to Jon Fraser, who knocked it into the goal. Eight minutes later, the Dragons had control of the ball until a misplayed header led to Oscar Ramsey scoring on a cross by Luke Brown.
Drexel did have a chance to make a comeback in the second quarter when sophomore Eden Ben Hemo, in his first appearance of the season, headed a ball towards the goal. Unfortunately, the ball hit the post and didn't go in.
Drexel will try to regroup and find a win with their game against the College of Charleston Saturday, Oct. 14. This is their last home Colonial Athletic Association game of the season, and the Dragons will try to make it count.