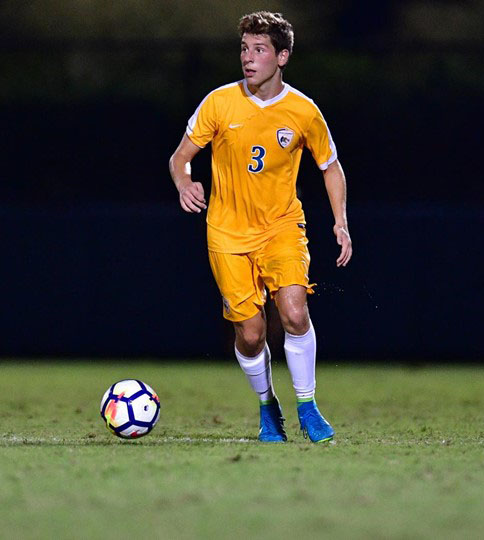 The Drexel University men's soccer team traveled to Charleston, South Carolina, to play the College of Charleston Sept. 29. Coming into the game, the Dragons had won two of their last three games and boasted a solid record of (6-2-1). Charleston, however, had lost three straight and came into the match with a record of (3-5-1). Despite the more impressive record, Drexel had not secured a conference win away from the Vidas Athletic Complex all season.
Once again, Drexel's season-long star, senior Mathias Ebbesen, led the Dragons with five total shots, including one shot on goal. On the day, the Dragons outshot Charleston 16-11. Redshirt freshman goalie Stephen Kopsachilis was dominant in the net, making six saves to keep Charleston off the board. Despite the offensive efforts and scoring chances, the Dragons struggled to break through. The final score was 0-0, which was enough for Drexel to get 4 points in the Colonial Athletic Association conference.
Drexel's next game came Oct. 2, when the team traveled to New Brunswick, New Jersey to face Rutgers University. The game got off to an electrifying start as three goals were scored in the first eight minutes. The first goal was a penalty scored by Rutgers junior Jordan Hall. Drexel junior Kwesi Allen responded just minutes later by scoring off a 25 yard direct free kick. Shortly after that, freshman Chris Donovan gave Drexel the lead on a header assisted by Ebbesen. In the 20th minute Rutgers tied up the game thanks to a goal scored by Andrew Murray.
Rutgers was the more physical team in this one as they had 20 penalties compared to Drexel's seven. In the 59th minute a pass in the zone of Rutgers was misplaced by a defender resulting in an own goal putting the Dragons up by a goal. The own goal ended up being the game winner for Drexel with a score of 3-2 as Rutgers failed to put a ball in the net the rest of the way. The Dragons now have a record of (7-2-2). Drexel's next game is at home in a division matchup against the University of North Carolina Wilmington Oct. 6 at 4 p.m.