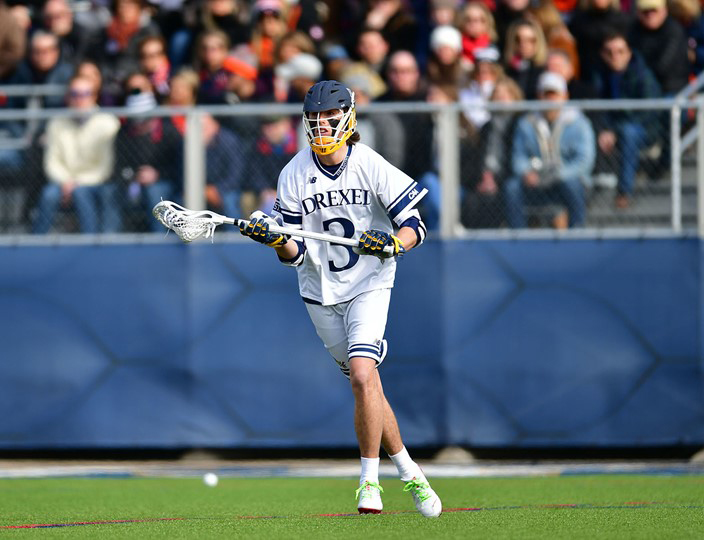 The Drexel University men's lacrosse team traveled to play a Colonial Athletic Association conference game against Towson University April 6. Drexel came into this game trying to start a win streak to end the season. Unfortunately, Towson had other plans and started a win streak of their own after losing their past two games.
Towson dominated Drexel, winning by a score of 17-9.  While Drexel had the lead at times in the game, the Dragons couldn't counter all the goals that Towson was scoring. After the first period, the game was tied 3-3, but not for long after Towson sophomore Matt Sovero scored back to back goals in the span of a minute to finish the second period and extend Towson's lead to 8-4.
Even though Drexel gave up 17 goals, senior Chre Teitelbaum had seven saves. Junior Marshal King had himself a game as he scored three goals to go along with two assists to give him a career high of five points. One aspect of the game where Drexel struggled was with turnovers, as they committed 17, including having nine in the second half.
Drexel will look to bounce back when they travel to play Fairfield University April 14. Fairfield currently has a record of 4-8. Drexel will look to avenge their two-game losing streak as they have only three games remaining in the season.