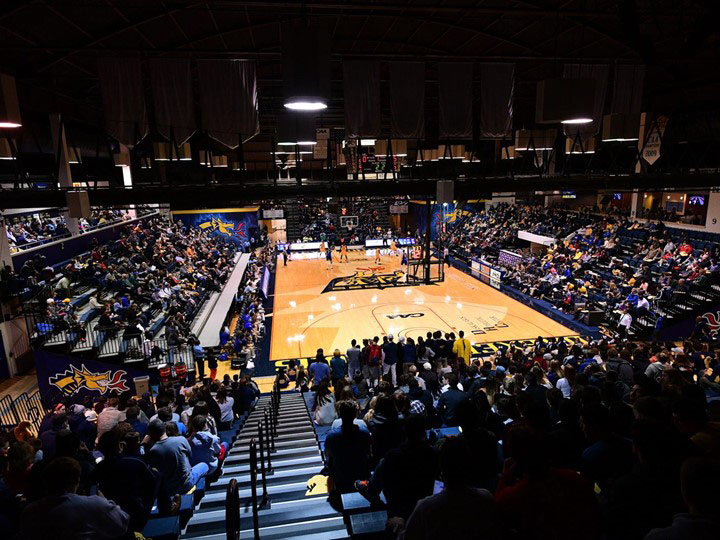 The Drexel University men's basketball team is looking to have an improved season this year after coming off a 9-23 season last year. Despite some early optimism, the team ended last season on a rough note after finishing with a six-game losing streak. Still, one of the bright spots last year was Kurk Lee, who averaged an impressive 14.9 points per game, four rebounds, and five assists last year in his freshman year. The Baltimore native is hoping to continue his impressive start and progress even more this season. The team is hoping that its three new freshman additions forward Tadas Kararinas out of Lithuania; forward Tim Perry Jr. out of Cherry Hill, New Jersey; and forward Jarvis Doles out of Baltimore; can positively contribute to the team. Even if their statistics don't illustrate major contributions this year, the groundwork is set for growth within the program.
This growth is dependant on head coach Zach Spiker, who is now in his second year as the head coach of the team and is looking to find some of the success that he had when he was the head coach at the United States Military Academy for seven years. One of his many accomplishments at Army included winning the 2013 Patriot League Coach of the Year award. Spiker's coaching experience will be a major asset as the team attempts to overcome its struggles on the road. Last year, Drexel went 4-14 on the road and 5-8 at home. While the record at home wasn't flawless, the away record was what really killed the team. If the team wants to have any shot at making the tournament, it has to start with winning a good amount of games on the road.
The team is also hoping that seniors Sammy Mojica, Miles Overton and Austin Williams can help lead this team to a successful season this year. Mojica, who has received solid minutes since his freshman year, has improved his points per game by at least two points each year. He is going to need to continue to do that this year, as he and Lee will be the centerpieces of the offense after Rodney Williams, who averaged 15.6 points per game, graduated last summer.
The excitement around Kurk Lee is real. Ever since Damion Lee (no relation) left in 2015 to go to the University of Louisville, the team has not had a "star" player. However, after Lee's emergence last year, the hope is that he can be that guy. He certainly has created a lot of buzz after breaking Drexel's freshman scoring record with 478 points. Lee also managed to rank in the top 10 last year in points per game, steals and assists in the Colonial Athletic Association.
Still, this year won't come easy for the Dragons, as there is a lot of tough competition in the CAA. The biggest threat to Drexel is the University of North Carolina Wilmington, who finished first in the conference last season with a record of 18-3. Even though their best player last year, C.J. Bryce, transferred to North Carolina State University after the season, this team is still extremely talented. It starts with junior guard Chris Flemmings, who averaged 15.8 points per game last year.
Drexel opens up the regular season Friday, Nov. 10, at 7 p.m. at home against Bowling Green for a out-of-conference game. Bowling Green finished the season last year with a record of 13-19, and they noticeably struggled on the road last year with a record of 3-12. Hopefully, Drexel starts the season off strong with a home win.