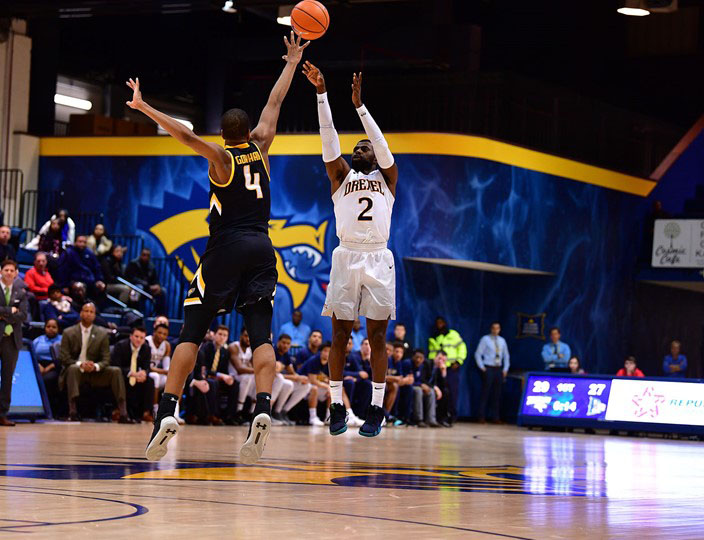 The Drexel University men's basketball team traveled to Virginia Feb. 3 to play the College of William & Mary. Drexel won this contest 91-79, pushing their win streak to four games.
The Dragons dominated in the second half, erasing William & Mary's five-point lead at halftime, and outscoring them in the second half 51-34. Drexel was led by junior Tramaine Isabell, who had a near-triple double with 23 points, eight rebounds, and eight assists.
Sophomore Kurk Lee also had an impressive performance in this game as he came up with 22 points and five assists.
This was a very impressive victory for the Dragons seeing as they were down by one with four minutes left, and then went on a 21-8 run to end the game. This was not an easy opponent for Drexel as William & Mary came in to the game with a record of 15-7 overall, and were second in the Colonial Athletic Association with a record of 8-3. Drexel's team statistics for this game were probably the best they've had all season. Specifically, the Dragons shot 50 percent from three, 76 percent from the charity stripe, and 62 percent from the field.
If Drexel plays the way they did against William & Mary for their next six games then they have a shot of getting above .500 for the season. This would be a huge step for head coach Zach Spiker and this Drexel team.
Drexel hoped to extend their win streak to five when they hosted Towson University Feb. 8. However, this was unfortunately not the case as they lost 94-92 in a battle in overtime.
The Dragons will travel to Charleston, South Carolina, to play the College of Charleston Feb. 10 at 4 p.m.