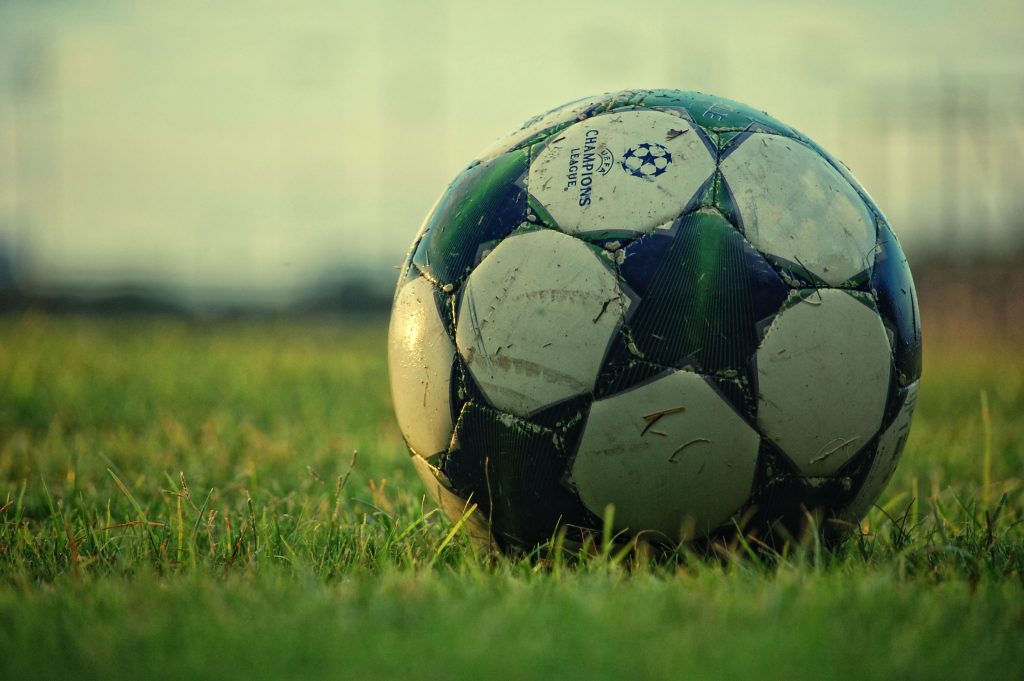 When looking at both sides of the bracket in the Champions League Semifinals,
many expected the two matchups to be extremely tight affairs decided only by hairline
margins. While at times it may have appeared that way, at the end of the day, both
Manchester City and Inter Milan march on the 2023 Champions League Final after
thoroughly outplaying their opponents in matches with lopsided score lines. In this article,
we will look specifically at the second leg of the semifinal between Manchester City and
Real Madrid.
When we left off after the first leg, Man City had traveled to the Santiago Bernabéu
in a game that rocked back and forth between the two emerging rivals. While the Citizens
were able to largely dominate the first half, Real Madrid still took the lead through a
wonder-strike from Vinicius Junior and then the momentum swung in their favor, with only
a comparably great long-shot from Kevin De Bruyne salvaging a draw. With the removal
of the away goals rule, everything was perfectly poised for the second leg with all still
square. Manchester City have been simply unstoppable to a scary degree since the end of
February, effortlessly crushing all opposition in their path. However, Real Madrid
seemingly have an unbreakable addiction to success, no matter who the opponent is and no matter how they play. While not as consistent, they choose their moments to shine
brighter than anyone else.
It is also worth mentioning the blossoming rivalry between these two clubs which
largely stems back to this very stage of the competition only one year ago. Both teams
entered the 2022 semifinals in very similar situations. Man City presumably did
everything they could to win, they even won the first leg and took a commanding lead in
the second leg only for Rodrygo's two supernatural goals in the 90th and 91st minute
alongside Karim Benzema's penalty in extra time to snatch victory at the death as Real
Madrid went on to beat Liverpool in the final, getting crowned king of Europe yet again.
These two teams also represent two different mindsets of football. Manchester
City were once a mid to lower-table team in England until Sheikh Mansour of the Abu
Dhabi United Group bought the team and poured billions into this new project during the
late 2000s.
Since then, Man City have been able to acquire the best players and managers
which has seen them rise to the top of English football, even overshadowing their cross-
town rivals Manchester United in the past decade. While the Citizens have won
everything under the sun in England, the Champions League is the only missing trophy in
their cabinet, but not for lack of trying as they have come extremely close on numerous
occasions, only to fall short. It must be said though, it is far more complex than deducing
Man City's success to Emirati oil money as the funds have been spent in an incredibly
intelligent manner with an intricate plan underneath. Throwing money at a team doesn't
always equal success as Manchester United, Everton and Paris Saint-Germain have come
to find out. Man City has since hired Pep Guardiola as manager, bringing his football revolution to England, playing an exciting, dynamic and expansive possession-based style headlined by technically gifted players in every position.
On the flip side, you have Real Madrid, no doubt the most successful football club
of all time. The historic Spanish club has a past going back over a century which is laden
with triumph and accomplishment. Winning trophies is part of Real Madrid's culture and
traditions, which is then carried down through the decades into every player, coach, board
member and fan. The statistics speak for themselves. Los Blancos have won 35 La Liga
titles, 20 Copa del Reyes and most prestigiously, 14 Champions Leagues among
countless others. They were even congratulated by FIFA as the best club of the 20th
Century by FIFA in 2000. While they are, of course, financially well-off, they would point
to their wealth as a result of their long history and the subsequent marketing benefits of
that, as opposed to a big buyout from a corporation like many teams today. Real Madrid's legacy has been built off of a core of tradition and culture which remains untouched, but everything beyond that is mere pragmatism towards the most effective path to success. This team is not tied to a specific playing style or profile of player, they just do whatever they need to do to win.
All things considered; the vastly differing attitudes of football clashing, the
developing rivalry and equal scoreline meant this second leg was all the more looked forward to. In between the two legs, Man City easily dispatched Everton 3-0 as they
inched closer to the Premier League title in the face of Arsenal's late-season collapse. As for Real Madrid, they beat Getafe 1-0, though it must be said there was not much to play
for given Barcelona had all but clinched the title.
Then on May 17, Manchester City welcomed Real Madrid to the Etihad Stadium
with a place in the 2023 Champions League Final on the line. Pep decided to revert back
to his new 3-2-4-1 formation he constructed this season while Real Madrid's team
remained unchanged, with the exception of Antonio Rudiger, who was dropped to the
bench after Eder Militao returned from injury.
Much like the first leg, Manchester City started off on the front foot as expected.
Unlike the first leg though, Real Madrid did not appear to be able to handle the pressure
and they already appeared to be cracking under the vise grip. Within only the first 10
minutes, the home team had peppered their opponent's goal with several shots but the
first clear chance would come in the 13th minute as Jack Grealish found himself in a good
position on the left flank. The English winger sent in an early cross which found the head
of Erling Haaland but a heroic save from the hip of Thibaut Courtois and a goal-line
clearance from David Alaba denied Man City the opening goal. Haaland and Courtois
would come face to face only a few minutes later when Kevin De Bruyne's cross was
floated back into the box from Manuel Akanji in the direction of Haaland. With one of
the best saves of the season, Courtois had to jump backwards and claw the ball out of the
air with one hand. Real Madrid had no answer for Man City's attacks and their Belgian
goalkeeper was giving them a lifeline.
In the 23rd minute though, it all became too much to handle as Man City rapidly shifted the ball around in their opponent's box. The movement of Kyle Walker, John Stones, De Bruyne and Bernardo Silva pulled Real Madrid's defense apart, opening gaps. On the night, Toni Kroos was playing the pivotal role as the sole anchor in Real's midfield and while he was never a fast player overall, his pace has declined even more so since he is 33 years old. Losing his marker, Bernardo Silva slipped past Kroos and found himself open right in front of the goal. With a fake shot to the left, Silva then shot to the right leaving Courtois no chance and sending Man City up 1-0, exposing the absence left by Casemiro who left in the last summer transfer window. Despite being at fault for the opening goal, Kroos almost pulled his team back into the match with Real Madrid's first chance of the night. Following a corner, Kroos collected the ball at the edge of the box and sent an absolute missile towards the goal. If not for Ederson's fingertip save, which tipped the ball onto the crossbar, it would've been 1-1. Instead, Man City relentlessly went in the opposite direction with Grealish starting another attack. This time he played in his captain, Ilkay Gundogan, who was able to dribble right through the middle of Real Madrid's defense, only for his shot to be blocked by Eder Militao. Unfortunately for the Spanish club, the ball fell right to Bernardo Silva who comfortably headed the ball right into the open net, doubling the lead.
Nothing was working for Real Madrid, and it was clear something was wrong
when Vinicius Junior was released with a through-ball on a quick counterattack like we
have seen numerous times this season. The Brazilian winger was surprisingly unable to get the shot off with Kyle Walker outpacing him and winning the ball back. In the first leg, Real Madrid were able to fend off Man City's early pressure with resolute defending and then respond with deadly counterattacks. But this time it was simply too much to contain and they couldn't even string together simple passes. Their frontline was essentially nonexistent and their midfield was uncharacteristically being overrun. That being said, Los Blancos did regroup at the start of the second half and they were able to get on the ball more. But when they approached the home team's goal, they could barely create any clear chances in the face of Man City's defense which was impenetrable. The only shot which troubled Ederson was a David Alaba freekick that was expertly saved by the Brazilian goalkeeper.
As good as Man City were playing, there was still a fear that Real Madrid could
pull off a comeback. After all, at this very same stage last year, Man City was up by two
goals only for divine intervention to save Los Blancos. As a result, the Citizens started to
push heavily for a third goal, especially as Real Madrid started showing signs of fatigue.
The third goal would then come deep in the second half after a quick one-two between
Gundogan and Haalandsaw the German midfielder backheel the ball out to the striker who was now one-on-one with Courtois. Yet again though, Haaland was thwarted by his
opponent in goal, making it a hat-trick of world-class saves from Courtois.
The breakthrough would come shortly after though, when a looping freekick from
De Bruyne was headed towards goal by Manuel Akanji. With a stroke of luck, Militao
accidentally got in the way of the shot and deflected it into his own net. With the score
now 3-0 on the night and less than 15 minutes remaining, Pep Guardiola and all the Man
City players and fans could let out a sigh of relief. No comeback was possible now. This
was reinforced after Ederson was forced into a double save against Karim Benzema and
Dani Ceballos to deny a consolation goal. Furthermore, Pep subbed on both Phil Foden
and Julian Alvarez late on and the two combined in the buildup play leading to Alvarez
scoring a fourth with an easy finish. Once the referee blew the whistle, it ended 4-0 to the
home side and 5-1 on aggregate.
Not since their defeat to Ajax in 2019 during their transitional season was Real Madrid thoroughly dismantled and torn to shreds by an opponent. It was truly shocking to see. What makes it even more remarkable was the fact that while Real Madrid was certainly not perfect on the night, they did not play badly at all over the two legs. This says a lot more about their opponents than anything else who were able to both enact revenge for last year and prevent yet another remontada. Simply put, this performance over the 90 minutes in the second leg was one of the best individual performances from any team in Champions League history. Every single player on the pitch put in a good shift and they mercilessly outclassed their opponents. In the quarterfinals, Man City pulled off a similarly crushing victory against Bayern Munich, but this match was even more impressive. It was so perfect that pundits started comparing this team to Pep Guardiola's famous Barcelona teams from 2009 and 2011. As was said before, Man City desperately want to finally win the Champions League. They could even win a treble if they beat Manchester United in the FA Cup Final in a few weeks. And though they have famously fumbled before late on in the Champions League, surely they are too unstoppable to fail this time around, right?