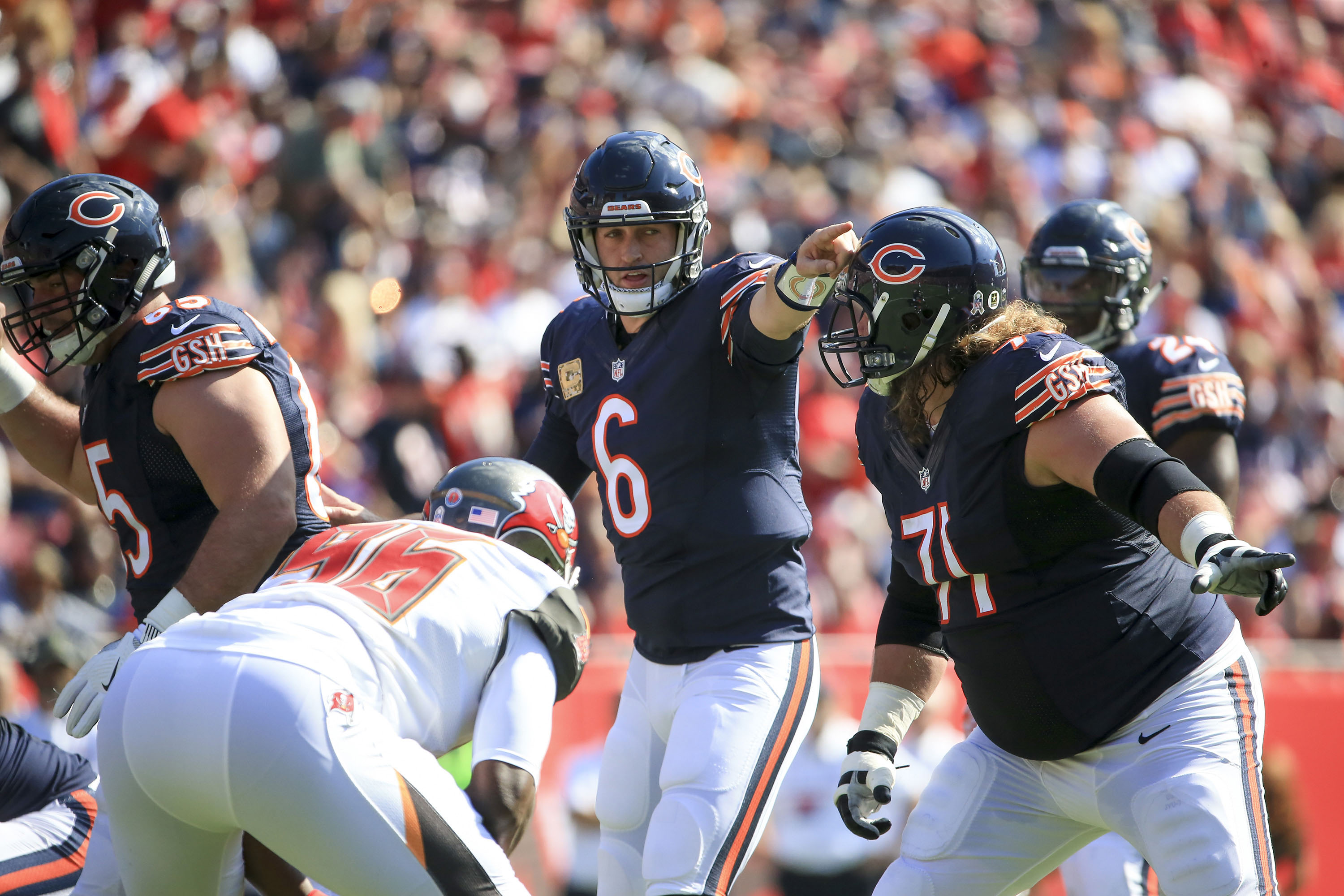 Former Chicago Bears quarterback, Jay Cutler, came out of retirement last week to sign a one-year-deal with the Miami Dolphins. Cutler played eight years with the Bears before they released him during the off-season. He had announced his retirement and was set to work as a sports commentator until a starting quarterback position opened up in Miami. Ryan Tannehill who was the shoe-in starter for the Dolphins, suffered a severe knee injury that will keep him off the field for possibly the entire season.
According to head coach, Adam Gase, Cutler is the best candidate for the job, offering good news for Cutler and Dolphins fans. Gase was the offensive coordinator for the Bears in 2015 and worked very closely with Cutler. Now, they will be reunited. Gase spoke very highly of Cutler, especially when he defended Cutler's ability as a quarterback in May.
Another added benefit of Gase and Cutler's working history together is Cutler's familiarity with Gase's plays and offensive schemes. Cutler can ultimately step right into the offense with a good understanding of the plays and game plan.
As for Cutler, taking this deal seems pretty much like a no-brainer. First, he gets to play football again in the National Football League. Second, he's getting paid a nice sum of $10 million for one year. Third, the Dolphins are a good team and Cutler will have many offensive weapons at his disposal. The Dolphins finished 10-6 in the 2016 season and made the playoffs in the wildcard slot.
For both the Dolphins and Cutler, a one year deal is a smart move. After the 2017 season, the Dolphins, other NFL teams and Cutler can reevaluate their stance and future plans. Worst case, Cutler returns to his original retirement plan of commentating.
Overall, this is a good deal for both Cutler and the Dolphins, and signing Cutler out of all the available quarterbacks on the market makes sense for the team and its needs.