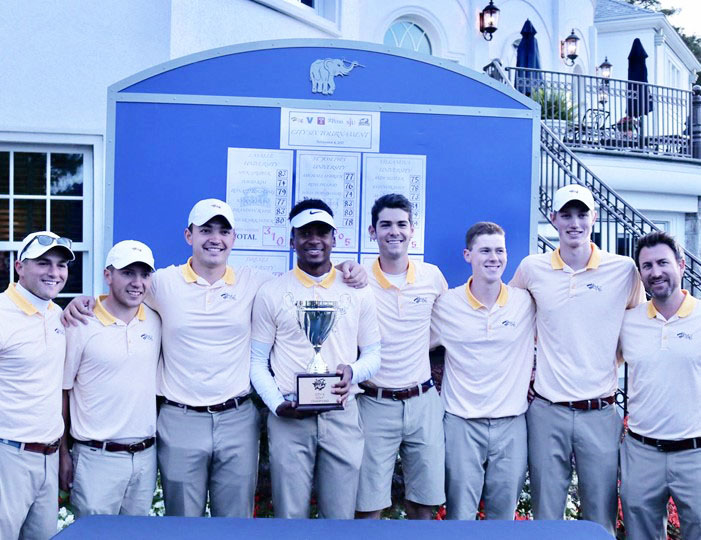 In the last tournament of the season, the Drexel University men's golf team played in the City 6 Championships. It was held at the Union League Golf Club in Torresdale, Pennsylvania. The course plays at 6,470 yards and is held at a par of 70. At the end of the day, Drexel came out on top.
Aaron Fricke, a senior at Drexel and one of the top players on the team, fired a one-under-par 69 to win the tournament, making this his second victory of the season. Included in this score are four birdies on the back nine, which led him to be one shot better than the Temple University Owls' John Marone.
Other Dragons also did exceptionally well, such as senior Adam Mistretta, who shot a two-over-72, and junior Michael Cook, who carded a 74. The highlight of Mistretta's round was the eagle he had on 15 after being one-under-par on the back nine.
As a team, Drexel shot an eight-over-288 to win the tournament, one shot below Temple. The University of Pennsylvania came in third with a score of 295, while Villanova University and Saint Joseph's University tied for fourth at 305 and La Salle University came in fifth with a 310.