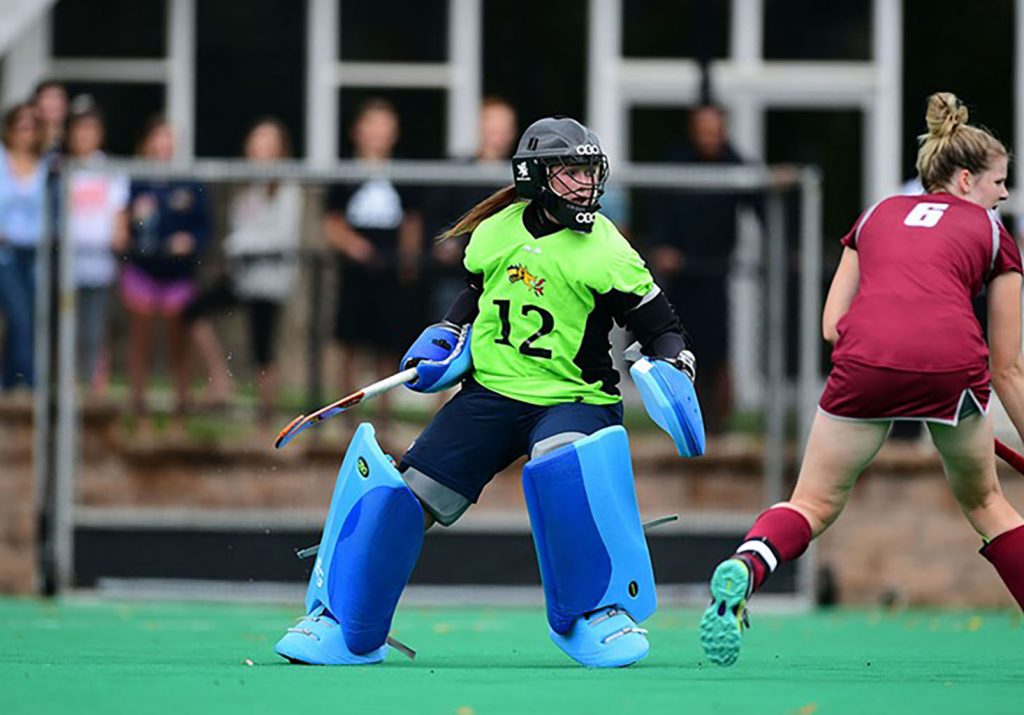 The Drexel University women's field hockey team traveled down to Virginia for two games against two top-ranked teams, James Madison University and the University of Virginia. They played Oct. 6 and 8, respectively. Against James Madison, the Dragons unfortunately lost 7-1.
The James Madison Dukes came out early to control the offense and scored at 3:19 into play. Just 28 seconds later, another James Madison goal put them up 2-0 not even four minutes into play.
The Dragons had one shot on goal once they gained control of the ball, but it was saved by Dukes goalkeeper Caitlin Nelson.
There were no opportunities for the Dragons to take shots as the Dukes' defense was in full force, but their offense could not get past junior Erin Gilchrist until almost 20 minutes into the first half.
Another James Madison goal put the Dukes up 4-0 which was followed by a goal for the Dukes in the 28th minute.
Just as the last minute of the first half was beginning, sophomore Tess Bernheimer found the back of the net assisted by freshman Reilly Finegan to get the Dragons on the scoreboard before halftime. But this would be their only goal of the game.
The Dukes continued their charge down the field as they made the score 6-1 in the 44th minute. The Dragons defense stepped up, but it wasn't enough to get the offense back down the field to attempt to score again.
To seal the deal, the Dukes had their final goal in the last minute of the game.
Gilchrist came away with 13 saves.
The Dragons then traveled to Charlottesville, Virginia, for their game against the University of Virginia Cavaliers.
The Cavaliers were led by Tara Vittese and Pien Dicke who are ranked in the top five in goals per game in the nation. It was no surprise that they came out to lead their team to another win and hold the Dragons scoreless.
Dicke had three of the seven total goals in the first half for the Cavaliers. The Dragons could not find their rhythm to hold off the Cavalier drive and were outshot 17-0 in the first half.
Gilchrist, however, took eight saves in the first half to try to hold off the strong offense of the Cavaliers.
In the second half, the Cavaliers were only able to score once more to increase their lead to 8-0, as the Dragons tried to fight back to get on the scoreboard.
In the end, the Dragons were outshot in the second half 12-2, however, Gilchrist came up with 14 saves to lead the defense.
The Dragons will travel to Syracuse, New York, to play the No. 7 Syracuse University, Oct. 15 at 1 p.m.