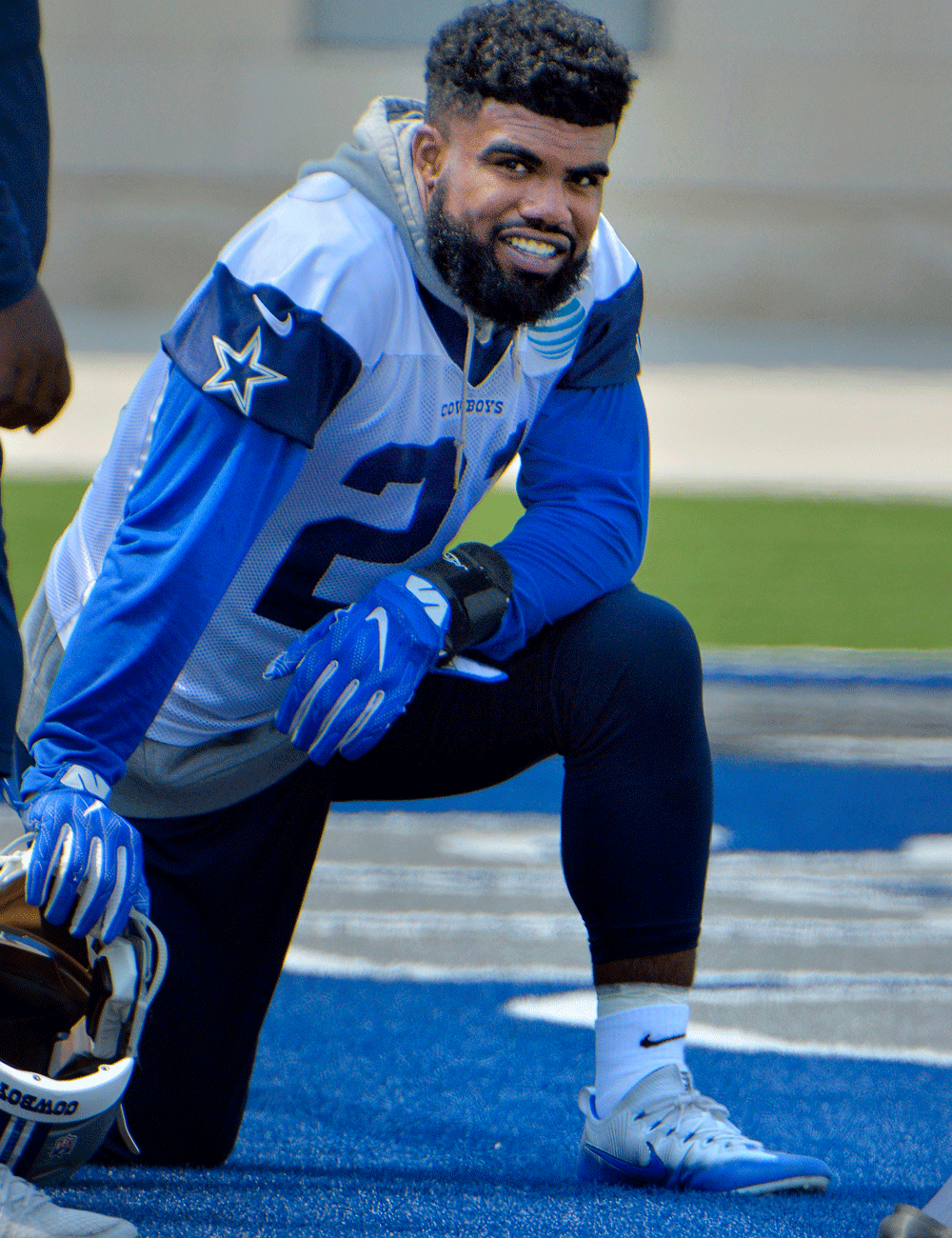 The National Football League and the Dallas Cowboys are in the midst of an investigation regarding an incident that occurred involving their star running back, Ezekiel Elliott.
Elliott was at a Dallas bar late on a Sunday night, July 16, when he punched a 30-year-old man and landed him in the hospital with a nose injury. No arrests were made at the scene and according to a police statement, "no witnesses have come forward to provide any additional information about this incident."
This becomes the second investigation into Elliott by the league, the first is an investigation on an alleged domestic violence act in 2016. The NFL recently concluded this investigation and Elliott is expected receive a one- or two-game suspension, per ESPN.
The Elliott investigation is in line with the trend of the Dallas Cowboys offseason. Aside from criminal behavior in past years from Cowboys players, this offseason alone, three players have been suspended and three have been arrested. David Irving is facing a four-game suspension and Randy Gregory is facing at least a one-year suspension. Damien Wilson was arrested for aggravated assault with a deadly weapon and Nolan Carroll was arrested for a DWI and is being punished with a two-game suspension, and, most recently, Lucky Whitehead was arrested for shoplifting. Later, it was revealed that Whitehead was innocent and his involvement was a case of mistaken identity, but the Cowboys had already released him for the infraction.
Jerry Jones, the Cowboys longtime owner, and Jason Garrett, Cowboys head coach, have stated their opinions on the matter. Jones made it clear that he believes Elliott did nothing wrong and, therefore, should not be punished. He said, in a press conference to open training camp, "we've got a high bar here," referring to a high standard for the players they put on their roster.
Garrett expressed the team's belief in Elliott as a player and a person. Garrett added, "He's not perfect. He makes mistakes. We all make mistakes."
Although no legal action has been taken again Elliott, the NFL can discipline any player for conduct the league views as detrimental.