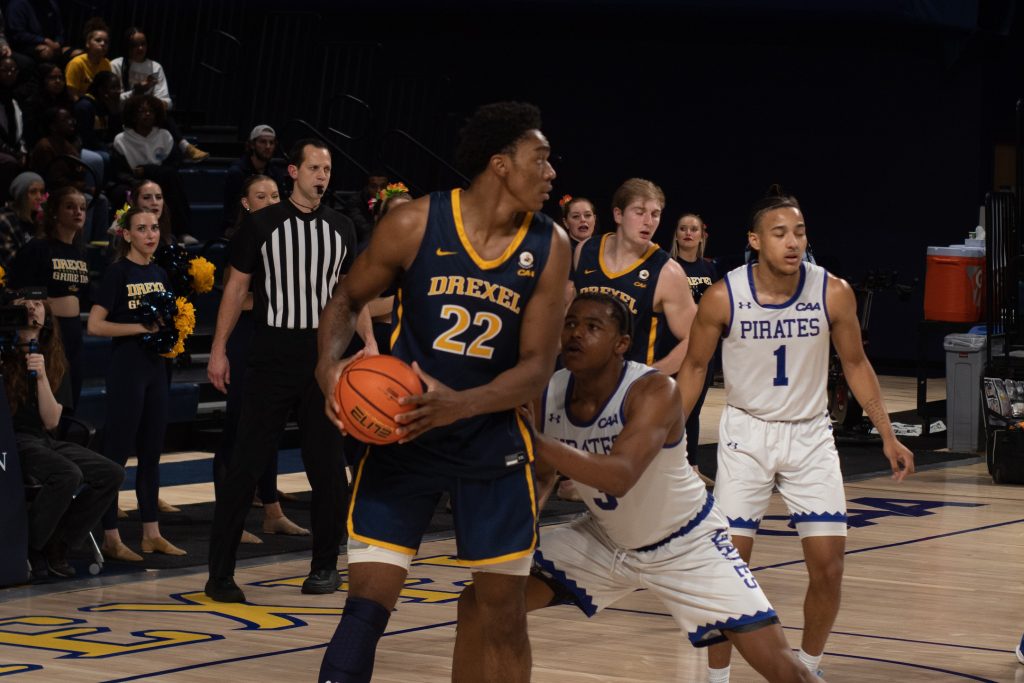 The month of February is an awesome time to be a fan of Drexel Athletics. As the winter sports season is reaching its pinnacle, spring sports are ramping up. Here is every game that you need to get to in the next two weeks:
Feb. 10, Drexel Women's Basketball vs. Charleston at the DAC
Why you should go: The Dragons welcome in the Cougars as they seek to continue asserting their dominance over the CAA. The team is also raising awareness for Rubinstein-Taybi syndrome at this game. Fans should make an effort to attend, not only for the charitable benefits, but also to watch Keishana Washington continue her historic and final season as a Dragon. The women are on a revenge tour through conference play as they attempt to avenge their loss in the conference championship in last year's tournament play. Additionally, the women are gearing up for a heavyweight title fight against North Carolina A&T in their final home game of their season. A win against Charleston is important for the Dragons if they want to ensure that their finale against A&T, who are currently in first place in the conference, has major implications for tournament seeding.
Feb. 11, Women's Lacrosse vs. Binghamton, at Vidas Field
Why you should go: The women open up their season at home against the Binghamton Bearcats. Drexel was selected to finish third in the CAA this year, while Corinne Bednarik and Belle McHugh were selected to the preseason all CAA team. Transportation to Vidas Field is available via the Powelton Shuttle, a service that is free and easy to use for all students.
Feb. 11, Men's Basketball vs. Towson at the DAC
Why you should go: It would be hard to underestimate the importance of this game. The men played Towson on the road earlier this season and played the preseason favorites very close. The Dragons, led by Amari Williams and freshman point guard Justin Moore, will look to rise to the occasion and beat a very strong Tigers team. The Dragons are a different team than the one that narrowly fell to Towson in early January, with Justin Moore in particular really asserting himself in gameplay. The presence of a strong student section is paramount when it comes to beating this tough opponent, and the fans must be loud and fill the stands to truly assert a home court advantage. Additionally, this game will look to spread Autism awareness, as well as feature a Valentine's Day theme. In the spirit of Valentine's Day, all non-students will be able to get a Buy-One-Get-One-Free special on tickets.
Feb. 12, Wrestling vs. Penn at the DAC
Why you should go: It is always great to watch Drexel assert their dominance in whatever way possible over arch rival University of Pennsylvania. Go out to the DAC and support the wrestlers as they try and build upon their success so far this season, as they sport an undefeated record in conference matches.