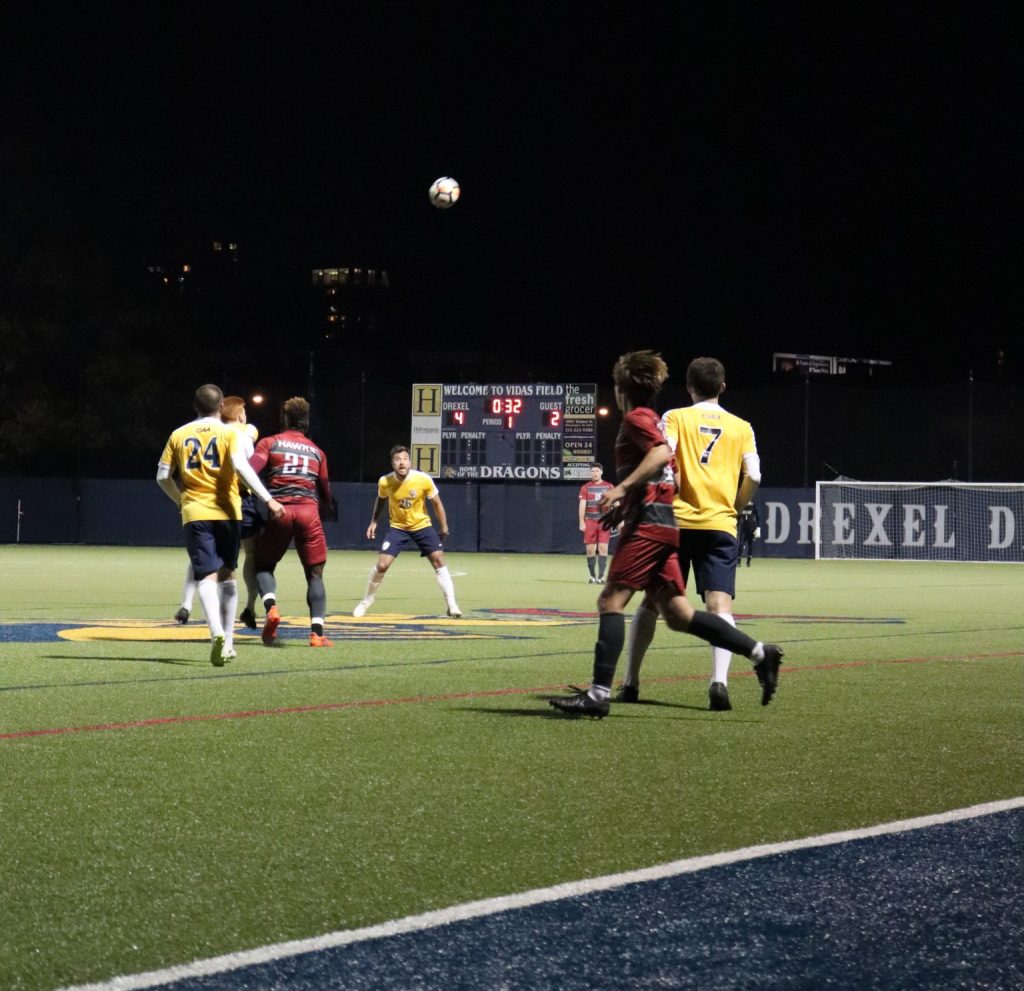 Less than four months after being announced as the head coach for Drexel's men's soccer team, Mark Fetrow has resigned.
Fetrow has left to take the head coaching position at Villanova, where he was the former associate head coach before coming to Drexel.
Under Fetrow, the team went 9-2-5 overall and 3-2-3 in the conference, which earned them the 5th seed in the CAA tournament. In the quarterfinals, they lost to Delaware by penalty kicks.
In a press release from Villanova, Fetrow said, "I am elated to be named the next Head Men's Soccer coach at Villanova University."
He also said that "I want to extend my gratitude to Maisha Kelly, Nick Gannon, and Drexel University for providing me with my first head coaching position. I am confident that the Dragons will continue to thrive, and I sincerely wish all the players and staff members nothing but the best in their future endeavors."
It has been a rocky year for the players on the soccer team. This has been the second coaching change of 2023, as former head coach Michael Marchiano stepped down weeks before the fall preseason started to take a head coaching job at Loyola Blakefield High School in Maryland.
Ben Weller, a sophomore forward on the team expressed disappointment at the sudden departure of Fetrow and the uncertainty this brings the team.
"With two coaching changes in the last year there is definitely a feeling of uncertainty with what will happen next," said Weller.
However, he is confident that his team will be able to overcome this challenge, saying "It is hard to have so much change, but also we have proven that we can deal with a change like this and still find success. As a team we will be just as close as always and be able to play at our best . . . We will support each other and become a team that relies on each other even more."
"We are disappointed that Coach Fetrow's time with our program has ended so quickly," stated Director of Athletics Maisha Kelly. "While we appreciate the outcome of the season, after the departure of our previous head coach, our goals and commitments are centered on a group of talented student-athletes who deserve a long-term commitment to them and their success. We have never wavered from that, including in our efforts to retain Coach Fetrow."
The search for the next head coach will begin immediately.