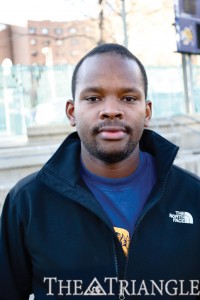 I am a Dragon.
There is a long, narrow corridor in the dormitory that I spent four of my high school years running up and down. About two people across, it was lined on both sides with pictures of sports teams that had represented the dorm in intramural competition as far back as 1855. Cricket, rugby, tennis, soccer, squash, badminton, boxing and many other sports were all immortalized in black-and-white pictures that gradually gave way to monochrome and eventually full-color pictures as you walked down the corridor. Racing past it, you almost felt as if you were in a time machine.
Every now and again, alumni would return to visit campus, and you would see them wandering down that corridor. Young men, old men, sons, grandsons, grandfathers, each looking for a small piece of history, a small memento of a time spent here.
What made it magical was the look that came over their faces when they found the picture that they were looking for. It was something akin to the half-second between feeling a bat making contact with ball and watching it fly away. Like the swish of a basketball net as a three-point game winner completes its arch. That indescribable moment that resides neither in the past nor in the future, that fleeting moment of connection to an absolute now.
Standing on the sidelines of the Vidas Athletic Complex and watching the men's club rugby team beat the alumni June 2, I experienced that fleeting moment. I also answered a question that had been bothering me since the start of my senior year in the fall.
What is a Dragon?
You are, I hope, aware that 2012 is the Year of the Dragon in the Chinese calendar. You have also, I am sure, been aware of the massive marketing campaign that the athletic department undertook to make sure that when you thought of a dragon over the last nine months, it was Drexel's very own Mario that came to mind. And now I wonder: What qualities exactly make an individual a Dragon of the Drexel University variety?
As a sports writer for The Triangle over the last three years and a coach for both the men's rugby team and the women's club soccer team over the same period, I went looking for Dragons in the athletic arena.
Starting in the fall with an assignment to cover the women's soccer program under the tutelage of head coach Ray Goon and assistant coach Don Overmier, I witnessed the growth of a team of Dragons, a multitalented group that responded to a Colonial Athletic Association coach's preseason poll that had them projected to finish at the bottom of their conference. The women responded with a record-breaking season that saw them remain unbeaten at home, saw senior forward Jenna Lindsay become Drexel's all-time leading scorer, saw freshman goalkeeper Eve Badana make her debut for the Irish national women's team, and ended with the women finishing just outside the postseason places in the CAA — a far cry from the last-place they had been projected to have.
That fighting spirit was evident in the men's program as well, as head coach Doug Hess and his young charges tackled their second season together. Backed ably by assistant coach Bryan Green, Hess' team battled back from the early season-ending injuries of forwards Nathan Paige and Andrew Goldberg to finish with a 2-1-1 record in its last four games. The team's wins included an impressive feat against nationally ranked James Madison University. Tenacity, perseverance and teamwork were all on display at the Vidas Athletic Complex.
And it continued into the winter and spring as both basketball programs dealt with high expectations and still managed to turn in memorable seasons. On the squash courts, Drexel's newest varsity sport found its feet under the tutelage of first-year head coach John White. Head wrestling coach Matt Azevedo also completed his first year as a Dragon with the announcement that the program will be bringing in a freshman class of 15 wrestlers.. On the Schuylkill River, Director of Rowing Paul Savell oversaw the continued growth of both crew programs as they capped a solid season with a record-tying four-medal haul at the Aberdeen Dad Veil Regatta and hope for continued success at the Henley Regatta this summer.
Dragons left, Dragons right, Dragons everywhere I looked.
Yet, you should not finish reading this piece thinking that Dragons exist only on the rarefied sports pages of The Triangle, where their achievements are chronicled, or only like in a comic book, where one needs to acquire a special blue and gold outfit to obtain Mario-esque powers.
Dragons wander about with you every day that you are on this campus. They are with you when you sit in the library at 3 a.m. pulling an all-nighter for that project you really should have done weeks ago. They are with you in the math center when you ask for that calculus problem to be explained to you one more time. They keep the lights on in the DAC. They help you schedule your classes. They drive the shuttle that gets you home after classes. They are your bigs and your littles. They teach you how to unlock the potential within yourself.
As a writer for The Triangle, I have been fortunate enough to meet Dragons of every variety. I have come to appreciate their qualities, ambition, dedication, perseverance, pride, discipline and much more. I have seen them in my classes over the last five years and in the library working at ungodly hours of the morning .
These Dragons are the reason that on Saturday, as I watched my rugby team play, I finally answered my question and shared the same feeling as all those alumni whom I had seen trooping down the corridor all those years ago in high school. They are the reason that, as a member of the graduating class of 2012, I can proudly say:
I am a Dragon.