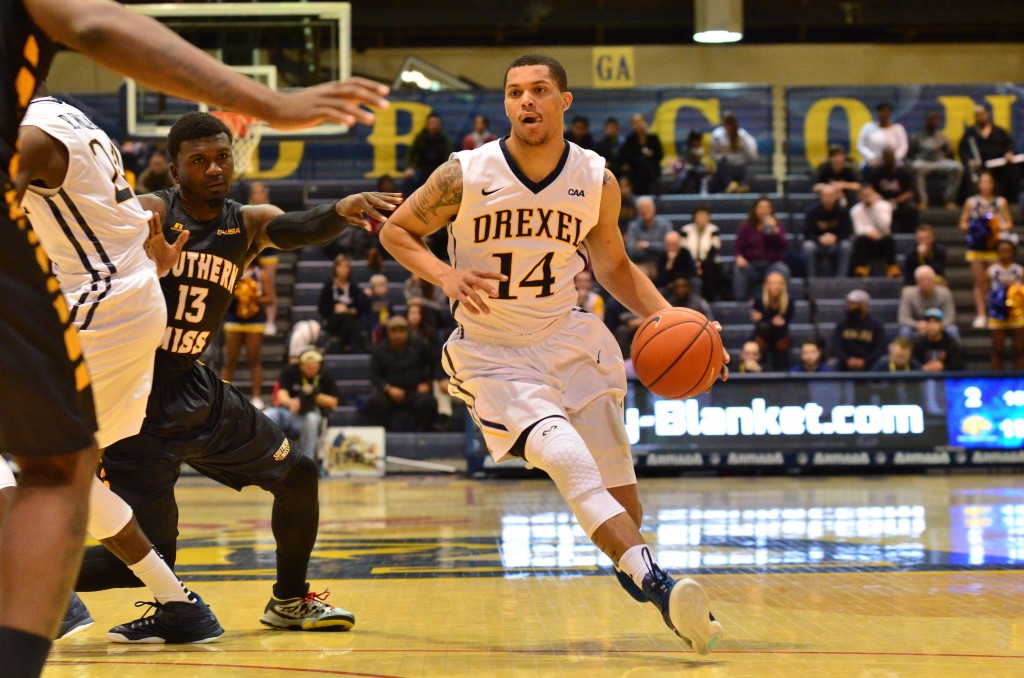 Junior guard Damion Lee will be transferring from Drexel University and the men's basketball team for the 2015-16 season. Scout.com's Evan Daniels's first reported the news. The Triangle has since confirmed the news with members of the athletic department.

Lee has reportedly not yet made a decision on where he plans to transfer.

Lee has one year of athletic eligibility remaining; when the Baltimore native missed the 2013-14 season with an anterior cruciate ligament injury, he applied for and was awarded a medical hardship waiver from the NCAA. This meant that Lee retained that year of eligibility while still studying as a student.

Lee is scheduled to graduate from Drexel this June with a degree in general humanities and social science. His graduation will release him from scholarship obligation to the school, with one year of eligibility to play at any school in the country.

Lee arrived at Drexel in fall of 2011. He was named Colonial Athletic Association Rookie of the Year that season, and averaged a team-best 17.1 points per game the next season, his sophomore year.

This season Lee was the CAA's leading scorer, averaging 21.4 points per game, before suffering a broken hand in the team's Feb. 21 loss to Northeastern University. His 578 points this season ranks eighth in program history in terms of single-season scoring.

Lee finishes his career ranked No. 10 in program history in career points (1,538), No. 8 in program history in three-point field goals (196) and No. 1 in program history in free-throw percentage (.841).

Looking ahead to next year, Lee's departure leaves the Dragons with seven viable guards.

Returning from this year's team are senior Tavon Allen, freshman Rashann London, and freshman Sammy Mojica. In addition, sophomore guard Major Canady will return from injury, and Utah transfer Ahmad Fields will be eligible, as will Wake Forest transfer Miles Overton. The Dragons also add freshman guard Terrell Allen.

With Lee's departure and forward Kazembe Abif's status for next season still uncertain, Allen will the team's only senior.