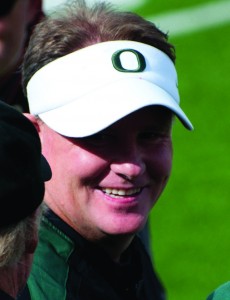 The Philadelphia Eagles traded cornerback Brandon Boykin to the Pittsburgh Steelers August 1 for a conditional fifth-round draft pick in the 2016 NFL Draft.
The next morning, news broke from Comcast SportsNet Philadelphia's Derrick Gunn containing text messages from Boykin. He texted the following, with quotes cleaned up and consolidated for ease of reading:
"The truth is Chip is uncomfortable around grown men of our culture. He can't relate and that makes him uncomfortable. He likes to be in total control of everything. Players excel when you naturally let them be who they are, and in my experience that hasn't been important to him, but you guys have heard this before me."
Kelly has previously been identified, by former Eagles assistant coach Tra Thomas and running back LeSean McCoy, as someone with slight racial tinges in his regime at the helm of the Eagles.
Later that day, Boykin clarified his comments to NFL.com's Judy Battista saying, "I'm not saying he's a racist at all." He simply meant to say that Kelly didn't relate to his players outside of football.
As is customary, social media commentators crawled from their holes and fired off 140-character interpretations. There were people irate with Kelly and irate with Boykin; there were accusations of "race-baiters" and "Chip Kelly apologists."
ESPN commentator and radio host Bomani Jones raised salient points on Twitter on the morning of Boykin's comments.
He asked the sect of Twitter followers intent on defending the Eagles' head coach why they felt Kelly was innately above racism and why they were so afraid of having the discussion and entertaining the possibility that Kelly might be a racist.
Of course, Kelly isn't above being a racist. No one is innately above racism, nor the rightful scrutiny and due diligence when the question is raised. That people are frightened to even entertain the thought that Kelly could be racist is concerning. Anybody is capable of being a racist. We shouldn't grant anyone a free pass.
Now, when Boykin clarified his comments August 2, he made it clear he didn't think Kelly was a racist. Rather, Boykin felt Kelly had a hard time connecting with players. That's significantly different than a racist coaching a team in a largely African-American sports league.
And, of course, that's not to dismiss the claims leveled against him by Thomas or McCoy. They worked with him firsthand. If they felt discriminated against by Kelly, they should be heard and they should be taken seriously.
As a rookie head coach, Kelly dealt with wide receiver Riley Cooper shouting racial slurs at a concert. He didn't cut or trade Cooper; instead, Cooper had a career year in 2013.
Kelly acknowledged August 4 that the way he handled the Cooper situation might still be rubbing some people with an interest in racial issues the wrong way.
"There could be," he answered frankly, when asked whether there could be a connection between the incident and the repeated racist accusations.
"I think Riley made a mistake, and I think that's part of it," he continued. "We all backed him. Michael [Vick] backed him. Jason Avant backed him.
"I think that's part of being in an organization and on a team. I look at that as a specific incident, and he was 100 percent wrong. Those are things that should never be said, and I hope he learned his lesson. I think he regrets what he did that day every single day. I see that.
"But do I regret what I did in terms of how we handled Riley? No, we don't."
While this could be insensitive to some, it says more to me about the man Kelly is and where his priorities lie in his professional life.
Boykin's clarification seems to align with the picture we've been painted of Kelly. He's a man obsessed with playing a game. He comes across in his public interactions and football decisions as someone uninterested in personal relationships. He just wants to play football.
If Riley Cooper's contract wasn't so prohibitive, Kelly might have cut him the day after the tirade. He certainly hasn't kept him because of his upstanding character, or because of his otherworldly receiving skills.
Kelly claims it's because of Cooper's blocking ability. He's also said that he won't talk about contracts with reporters.
Whatever the reason for Cooper remaining on the roster, he remains. And looking at the rest of Kelly's moves as far as roster shakeups are concerned, Kelly has made it clear through his dealings that personal relationships hold no water when it comes to his desire to field a winning team. He's the Spock to America's desired Kirk.
When the team released DeSean Jackson in March 2014, likely because Kelly didn't like Jackson was seeking a new contract instead of putting the team first, the wide receiver was owed no guaranteed money.
When Kelly traded McCoy to the Bills in March of 2015, the running back was due $11.95 million. Kelly went out and promptly signed DeMarco Murray, who ran for 526 more yards than McCoy in 2014, for $8 million per year.
And in Boykin's case, the cornerback was on the last year of his rookie deal and due for a payday in the upcoming offseason. Kelly didn't like the fact that Boykin was shorter than his ideal cornerback and he wasn't willing to pay for a player he didn't value highly, so he traded him.
These moves weren't driven by personal relationships. They were driven by predetermined parameters set by Kelly, for Kelly, with the intention of making his team, in his eyes, better and more viable.
Whether it's character, size or monetary value, Kelly knows what he wants in his team, and he has made decisions to get closer to the team he believes can win a Super Bowl.
Kelly doesn't seem like a man who has the time to think negatively about a player because of his race. When he holds press conferences at the NovaCare Complex, or in the belly of Lincoln Financial Field, Kelly's fingers often jitter, rap-tap-tap, on the podium.
He's anticipating the moment he can get on the practice field, or into the locker room, or on to something that will make his football team better. It's what he spends each of his waking hours pondering. I think it's all he thinks about, ever.
Kelly likes control. That much we know. He monitors sleeping patterns. He monitors his players' hydration levels. He controls what they eat in the team cafeteria, and in the end he controls who plays on Sundays.
Yet to dismiss the possibility that Chip Kelly might somehow, someway, be slightly prejudiced against African-Americans would be to do every party a disservice. It's a question that can rightfully be brought up, and it's a question that Kelly — and his fellow coaches, and his players — can rightfully shoot down. But it's a question worth asking, because it's always a discussion worth having.
I think two of the highly-scrutinized moves, the Jackson release and the Boykin trade, were bad football decisions. They cost the team a year with the best receiving tandem in the league, and a year with the best slot corner in the league.
I think the McCoy trade was a masterstroke, a move that bolstered the defense while balancing the run game.
And I don't think Chip Kelly is a racist. I think he is a man obsessed with winning and winning his way. And until we hear a more compelling piece of evidence to the contrary, that's what we should call him.