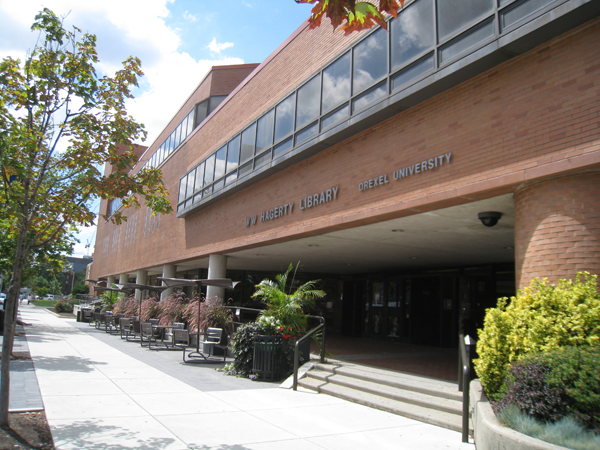 The W.W. Hagerty Library has been a lifesaver for me at Drexel University. Not only does it offer a nice place where I can study free from distractions, it also offers lots of different resources.
One of the most useful parts of the library is the borrowing system.
As an English major, I am constantly reading and looking for different materials to expand my knowledge. Whether it's a book for a class or a scholarly article for a paper, the library has been the place to go.
The loaning period for books and DVDs is more than enough time to get whatever information you need, and there is a very strong chance that what you're seeking will be somewhere in the library.
Something else that can come in handy are the laptops they let people borrow.
The rules for borrowing laptops are a bit more strict than books and DVDs. You get fewer hours and you can't leave the library with a borrowed laptop; however,there are a lot of people who can't afford a laptop, so this resource is very helpful to them. I myself haven't rented a laptop from the library, but I have used the computer labs on multiple occasions when I didn't have my laptop with me.
Another great service that the library provides is the access to printers. There have been several times when I have left my dorm without printing an essay that was due that day and the library's printers have come to my rescue every time. Not to mention that using the library's printers is incredibly cheap as well. It's 10 cents to print one page and eight cents per side for double-sided printing. Not a bad deal, if you ask me. The process is also rather quick once you've done it a few times.
The library's online resources are also worth mentioning as I have found them to be incredibly vast, containing information on just about every topic I have needed to research. It also makes finding something very specific, like a scholarly article by a particular author very easy with its advanced search options.
Initially, I didn't take advantage of the library when I first got to Drexel, and I was still able to do well academically. However, once I started making use of the library's resources my life got a thousand times easier.