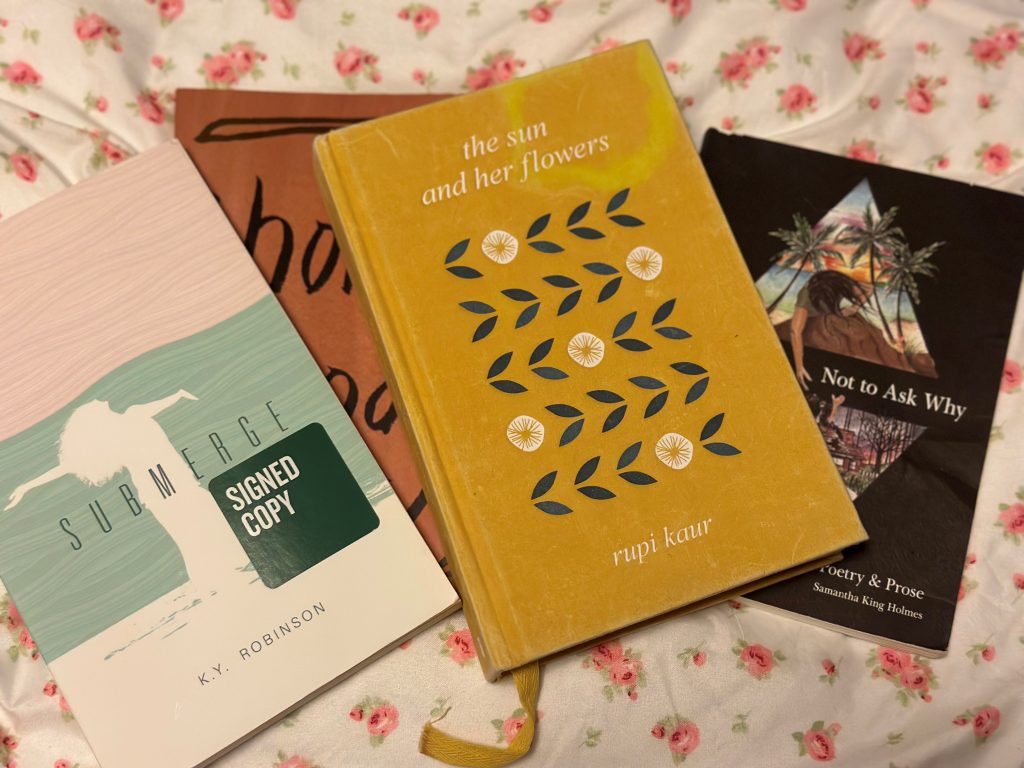 Thanks to social media and "bookfluencers" reading is finally gaining the popularity us bookworms always knew it deserved. To anyone who prefers to live inside their favorite book's reality or wants to shut the real world out and take comfort in "happily ever afters" that only happen in the books, this one's for you. Here are a few of my favorite "romcoms in a book" that will help restore your faith in true love (in real life) this Valentine's Day!
"Red, White, and Royal Blue" by Casey McQuiston is an American political drama crossed with English royalty, smothered with forbidden love. When enemies Alex, the First Son of the United States and Henry, the Prince of Wales, realize that maybe they may not actually hate each other, they find themselves stuck in the middle of a transatlantic secret relationship. Despite their high profile families and the never-ending paparazzi, Alex and Henry continue to put each other first and find ways to stumble into each other when they need each other most. You will quickly find yourself rooting for their love to overcome every challenge that Alex and Henry face throughout the novel!
"The Love Hypothesis" by Ali Hazelwood is an all-time favorite for all the STEM-lovers out there. It's a brilliant combination of academia and contemporary love that will have you running to PISB to find your future soulmate. Ph.D candidate Olive finds herself wrapped up in a messy fake relationship with Adam, a Principle Investigator of the research lab she works in. She slowly uncovers his true personality, which is buried under layers of harsh expressions and an intense passion for science. They find themselves in a couple sticky situations that'll have you dying of laughter and hopeful that Olive can warm his stone-cold heart.
"Love, Chai, and Other Four Letter Words" by Annika Sharma is a heartwarming story that shows that love has absolutely no bounds. Kiran has been scarred by her parent's expectation of marrying within her culture, as her sister was banished from the family years ago after her husband didn't measure up to the family's wishes. When Kiran and Nash meet, it was like the hustle and bustle of New York City suddenly stopped and the only thing that mattered was their growing relationship. Along the way decade-old secrets are uncovered that leave us wondering if true love has the power to restore peace in Kiran's life.
"Paris is Always a Good Idea" by Jenn McKinlay will transport you from the rolling green hills of Ireland, to the cobblestone streets of Paris, and then to the vineyards of Italy as Chelsea Martin visits all the places she used to live during her gap year from college. However, this time, she's not the same happy and free-spirited girl she once was, Chelsea has thrown herself into the corporate lifestyle and barely believes in the concept of love. So she embarks on this journey to find the person she once was. Along the way she reconnects with past lovers, and realizes that despite the many years that have passed, sparks still fly.
"Beach Read" by Emily Henry is perfect for the readers who love reading about books, and for those who need to be reminded that love exists in the most unlikely of places. January Andrews no longer believes in love, despite being a romance novelist, decides to retreat to her father's old beach house to complete her latest book and stumbles into Augustus Everett, a dark fiction author who absolutely hates the happy endings of her published books. As they both struggle to make progress with their current pieces, January and Gus decide to swap writing styles and take on the challenge of each other's writing styles, leading to the start of a budding relationship. I guess opposites really do attract!
While picking up a book may not be the traditional Valentine's Day activity, it will surely restore your faith in true love, even if it means settling for a bookish significant other for the time being.