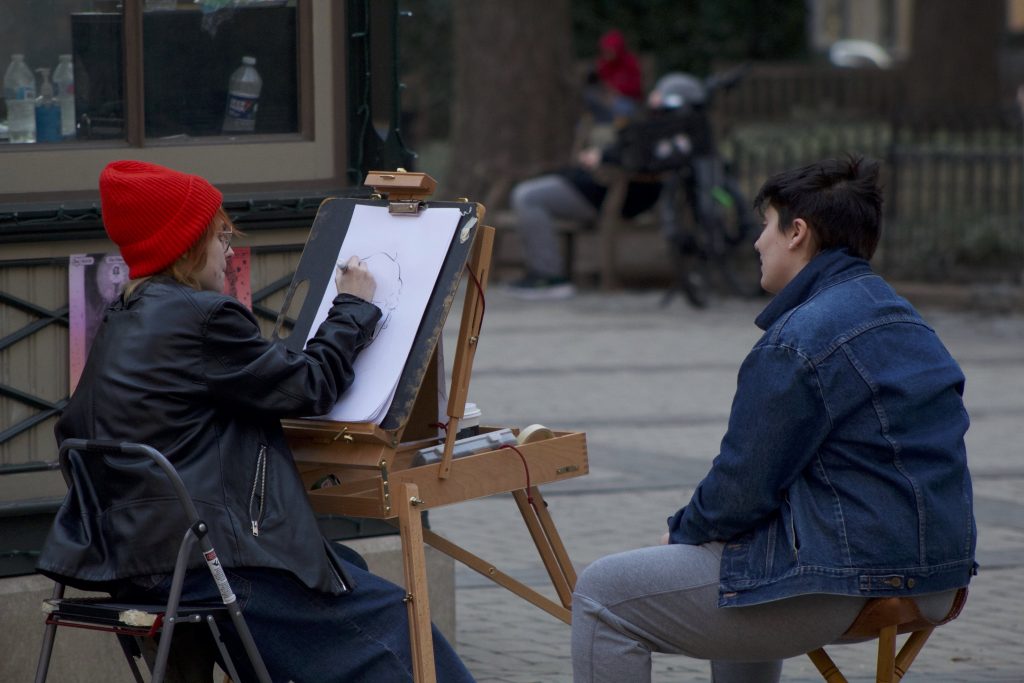 While it may not feel like it yet, spring is in full swing and the city is buzzing with activities and events. Whether you are looking for the perfect place to spend a rainy afternoon or want to spend the day outdoors, there's plenty of exciting things going on in and around Philly to keep you busy!
On May 6, enjoy streetside cafes, live music, art showcases, and a fashion show at Rittenhouse Row Spring Festival from 12 p.m. to 6 p.m.. Also happening on May 6 is the South Street Fest from 11 a.m. to 7:00 p.m. where vendors set up shop from 2nd Street down to 8th Street for a day filled with food, art, music and fun! With the weather finally warming up this weekend, these are perfect events to spend the afternoon at if you are looking to get away from the midterm studying at the library. 
The Rothman Orthopedics Roller Rink at Dilworth Park is back, so enjoy an hour-long retro-themed skating session in front of City Hall! Don't forget to look up and admire the new art installation! There's always so much going on at Dilworth Park, sometimes just snagging a park bench and cooling off by the fountains is just what you need to unwind from a busy day. 
If you're looking to beat the heat and stay indoors check out the Philadelphia Museum of Art, The Franklin Institute, The Barnes Foundation or the Academy of Natural Sciences. Even if you have visited before, there are plenty of new exhibits, such as the Disney100 exhibit at the Franklin Institute, which runs from now until mid-July. 
In just a week, beginning on May 12, the Independence Blue Cross RiverRink Summerfest opens at Penn's Landing. The boardwalk will be filled with carnival style games, rides, and treats, a roller skating rink and mini golf! The pier lights up at night with a giant ferris wheel and twinkly lights overhead, making this the best place to be on a warm spring night.
If you are looking for a more relaxing and chill way to spend the evening on the waterfront, check out Spruce Street Harbor Park, also opening May 12. Curl up in a hammock with a good book or enjoy one of the many live music performances occurring in the area. This is the place to be if you just want to put your feet up and unwind after a long day. 
Starting May 27, rent animal-themed paddle boats and cruise the Delaware River with Paddle Penn's Landing. On select evenings, there's even a nighttime glow option where the boats are decked out to glow and light up for Starlit Paddles, but you'll have to wait till June for that!
There's always something going on in Philly, so look no further if you're trying to plan your next group outing or add activities to your bucket list!