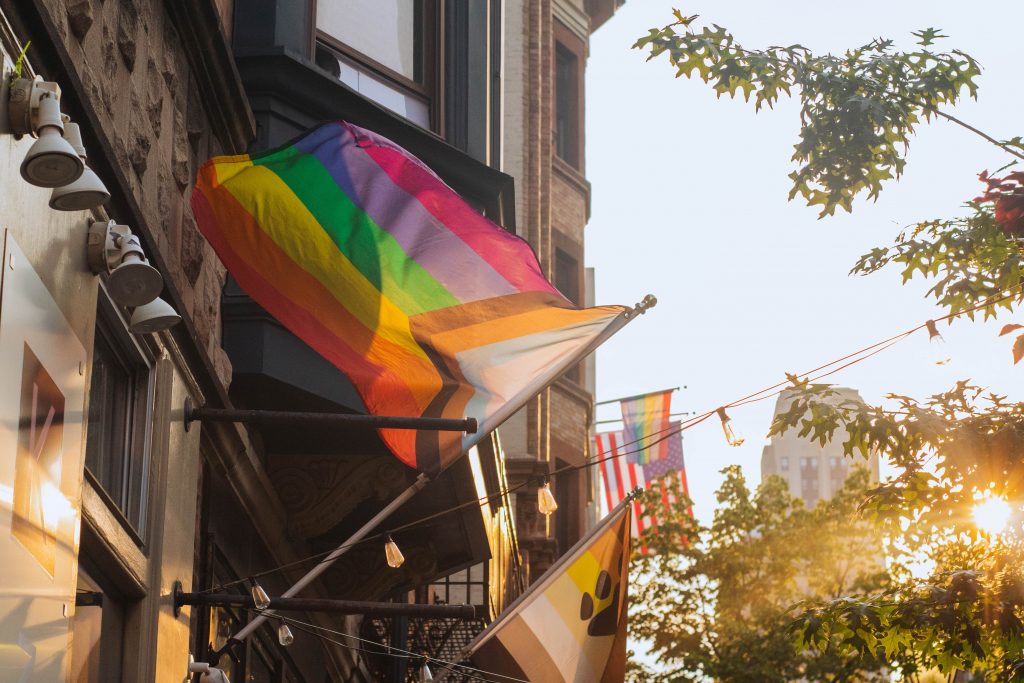 Throughout the month of June, students at Drexel and people all over the world celebrate Pride. Originating as a form of protest that began with the Stonewall Riots in 1969, Pride has come to represent a time of celebration and remembrance for members of the queer community and their allies. This Pride, let us take a look at some current issues concerning the LGBTQ+ community and acknowledge some of the recent progress we have seen.
It is important to remember that Pride began as a time of protest; from the start, it has been about demanding change and advocating for members of an often mistreated LGBTQ+ community. When the Stonewall Riots broke out, queer individuals were being abused by law enforcement. Homosexuality was illegal, and tension was mounting between the New York Police Department and the extremely concentrated LGBTQ+ community in Manhattan's historic Greenwich Village.
In the years that followed the riots, the Gay Liberation Movement gained traction. The queer community's suffering was also tremendously exacerbated by the HIV/AIDS epidemic, which would begin in the 1980s. Throughout the late 20th century, the LGBTQ+ community fought back against their persecution. While being criminalized by political and religious institutions, the queer community and their advocates made tremendous progress in securing LGBTQ+ rights. Pride celebrates and reflects on decades of work fighting against maltreatment and improving public tolerance of queer identity.
Though tremendous progress in queer healthcare has been made since the height of the AIDS crisis, enormous disparities still exist. In its 2017 Youth Risk Behavior Survey, the CDC reported that young queer people are at a much greater risk of substance abuse, suicide and sexual violence. An analysis published in the same year by the National Institute of Health also details the lack of gender and sex-specific health services that leaves many LGBTQ+ people without comprehensive care.
Housing insecurity also remains an issue that disproportionately affects LGBTQ+ individuals. In their 2017 review, the NIH reported that LGBTQ+ people account for an estimated 20-40% of the homeless population, despite comprising only 5-10% of the general population. The fact that many LGBTQ+ people are rejected by their families, compounded with prejudice against the community, means that anti-discrimination housing laws do not effectively protect LGBTQ+ individuals. This makes it extremely difficult for them to escape homelessness.
Issues with censorship and visibility have also persisted, and become more prevalent in the past few months. Recent attempts to censor media in public schools have seen state governments banning books that feature queer characters and allude to LGBTQ+ themes. Legislation attempting to criminalize performances of gender expression — namely drag — are calling into question whether governments are attempting to subversively legislate against the right to unorthodox gender expression, effectively outlawing transgender individuals.
Though the amount of ground left to cover regarding some issues can be dispiriting, Pride is about energizing the community to continue the fight; it is also a time to appreciate the progress that has been made in combating queer issues!
Recent developments in healthcare have entirely transformed the treatment options available to LGBTQ+ patients in all sorts of fields. Gender-affirming surgical procedures, for example, have seen exponential improvement in recent years. More advanced technology, a more educated healthcare workforce and developing techniques in things like sex reassignment surgery have led to enormous growth in the number of quality options that exist for patients seeking gender-affirming treatment.
When it comes to treating HIV (the viral infection that, in extreme cases, progresses to AIDS), researchers have developed drug therapies capable of lowering the viral load in a patient's blood to an undetectable, and untransmittable, amount. Similar medications have also been made available to the public which, when taken regularly, can lower a person's risk of contracting HIV through sex by up to 99%. Developments like these are tremendous steps forward in the fight against the ongoing HIV epidemic — one of the battles that the queer community has been fighting since the early days of the queer rights movement.
Public acceptance of queer rights has also been rising globally. Though same-sex acts can still invoke the death penalty in certain countries, the U.S. News & World Report cites that acceptance of homosexuality is climbing significantly in many others, including South Korea, Argentina and the Netherlands.
Pride is an important time of year. It is about remembering where the fight for queer rights came from, and finding the drive to continue it. But Pride is also about finding an appreciation for how much the queer community has achieved, and praising this progress. This June, join the Drexel and Philadelphia communities in the celebration. Happy Pride!