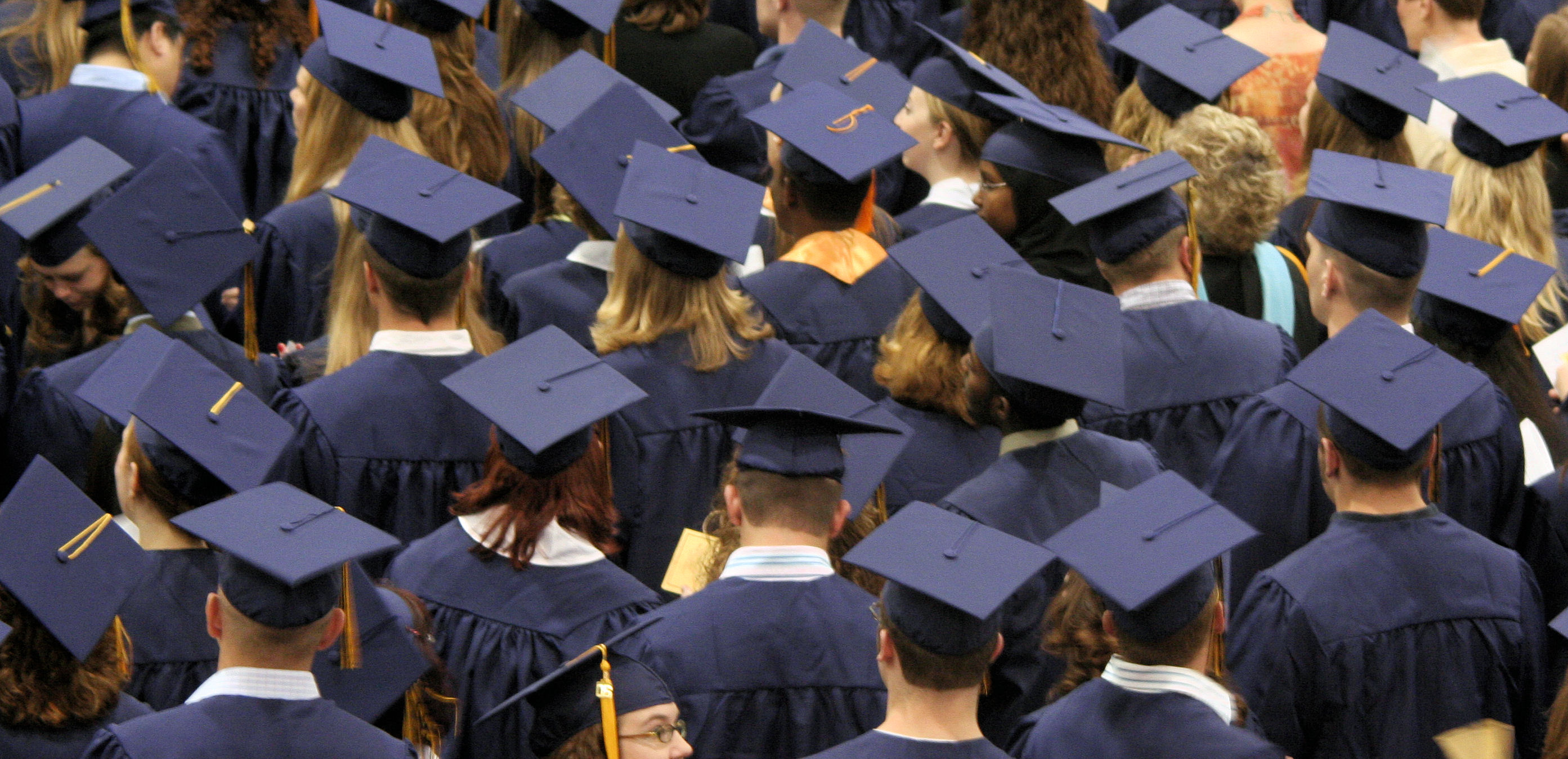 It's finally spring, and the fields across campus are now filled with the hundreds of students that were once kept indoors due to the inclement weather. During the passive celebration for yet another time of warm weather, a group of students embark on their final lap of being Dragons. As commencement approaches, a wide variety of happenings echo across campus day after day: announcements of speakers, emails to the graduating class and so much more.
I'm a freshman, so one would think that this shouldn't matter to anyone in my position right now. But it does more than you might think.
With the weeks zooming past us with every blink of an eye, and the relatively large quantities of homework we are assigned every day, it's easy for students to fall into the trap of either overworking or underworking ourselves. The former may be the result of thinking that everything must be done right now with no hesitation, while the latter could stem from thinking that what "really matters" is far away and should not be of any immediate concern. Both lead to a distorted growth throughout college and possibly life after.
So how should we resolve this? How should we consider what we need to do to progress in this fast-paced quarter system?
It's all about those small steps we take every day, every week and every quarter. We don't have to wait for what we call that "big moment" before we act, and we definitely don't need to stress out to the point that we might not even make it to that period.
All we must do is pay attention to what we do every day. The classes we take, the people we meet, they all matter — everything does. Every little thing adds up to that moment we strive every day to reach. So, what does this mean for you? It means that you should go ahead and celebrate that class you passed. Go ahead and thank whoever supported you through the quarter you just completed. Go ahead and look towards your next year at Drexel University with high hopes. Because we don't need to wait for that day we walk across the stage. That day is a sum of every small completion we do right now.
I'm a freshman, but this is my last quarter before my sophomore year. I'm going to celebrate that fact. Because it's progress. No rushing, but no slacking, and before I know it, I'll be at my own graduation. That's what we should reflect on as another class soars and leaves this great nest we call Drexel University.