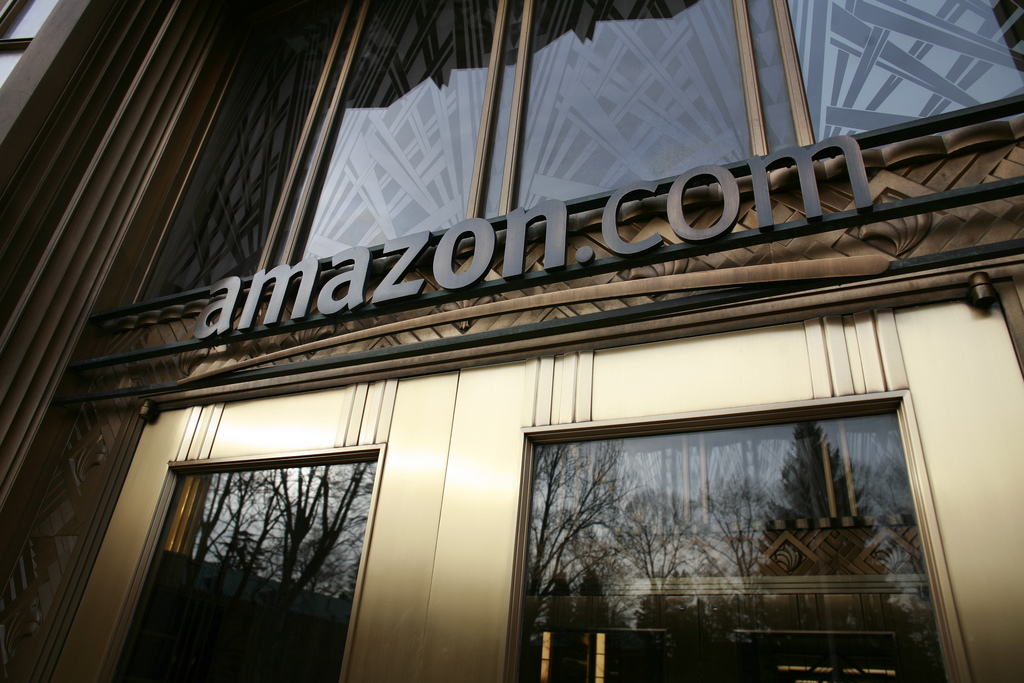 On Oct. 19, Philadelphia officially announced its bid to be the home of the planned second branch of Amazon headquarters (dubbed "HQ2"), due to begin business in early 2019.
Since two of Mayor Kenny's three proposed locations are right in University City (the third is in the Navy Yard on South Broad Street), a successful bid would have a huge impact on life at Drexel. In fact, President Fry himself spoke in the city's official bid announcement video. He seems to be very strongly in favor of the idea — but I'm against it, and I imagine many current and future Drexel students will be too.
Amazon estimates that the new headquarters will create 50,000 new jobs, which sounds like it would be beneficial to the city. However, what are the chances that these jobs will actually go to current Philadelphia residents in need of jobs? Most unemployed people in Philadelphia don't have business degrees or even an interest in business, so more likely, businesspeople from other major cities will move here chasing those highly sought-after Amazon jobs — and their race, class and experience will surely win them the positions. Philadelphia's reputation as a highly diverse city could be threatened.
The large influx of people with high-paying Amazon jobs would lead to increased housing prices in an already tough housing market, and would certainly contribute to gentrification in either West or South Philadelphia, wherever the headquarters are located. And it doesn't end there. Wherever a huge tech giant like Amazon decides to locate will surely draw in other corporations. Within ten to twenty years, the skyline could be unrecognizable, and the atmosphere in the city even more so. Classic Philly institutions that we know and love, such as Reading Terminal Market, Federal Donuts and America's first pizza museum Pizza Brain, will no longer be able to compete in the market.
In addition to driving current Philadelphia families out of the city who can no longer afford rent, Drexel will surely become an even more expensive college option. Off-campus housing will be just as expensive as university housing, Chestnut Square and the Summit, meaning there will be no affordable housing within walking distance of campus. In addition, becoming a more business-centric city is likely to attract more business majors and fewer arts, humanities and science majors — we already have one rich business school in this city, we don't need another.
Pennsylvania has stated that it will give over $1 billion in tax breaks to Amazon if it chooses a location within the state, which absolutely horrifies me. Philadelphia's poverty rate is still at 26 percent, the highest among the nation's 10 largest cities, and it's clear to me that it is far more important to help over a quarter of the city than to allow Amazon CEO Jeff Bezos (already worth $93.1 billion) to make even more money.
The truth is, Philly is just not a big business city. The most major corporation based here right now is Comcast, which is national, not global. We don't have a precedent to predict the effect the Amazon headquarters might have on city life, and I don't think it's a risk worth taking.
I understand the allure of bringing a huge, international brand name to our city, but I very strongly feel that the new headquarters should be based somewhere that already has experience housing such corporations — such as Atlanta, which is currently ranked second in the running out of fifty bids, compared to Philly's third place. We should keep our local neighborhoods, our independent businesses, our identity as Philadelphia — we don't want to become "the Amazon city."