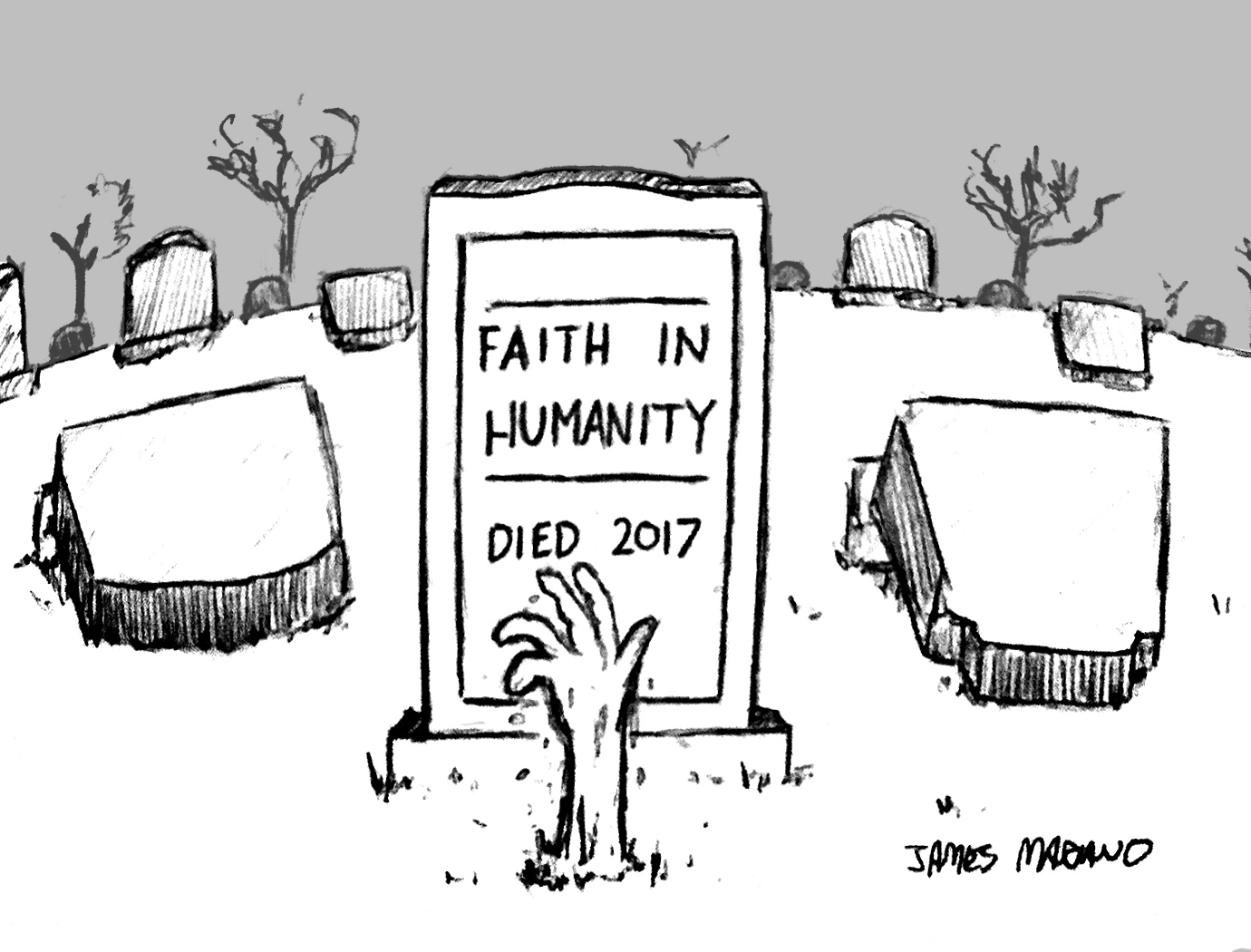 More than 100 headstones at a Jewish cemetery in Philadelphia were vandalized or knocked over Feb. 26. This follows a similar incident in a Jewish cemetery in St. Louis, Missouri. Unfortunately, the specificity of these incidents suggests a pattern of anti-semitism.
Vandalizing graves is reproachful by any measure, but it is particularly despicable when a specific group of individuals are targeted in these crimes. To show such disrespect to the Jewish community is beyond reprehensible.
"This type of disrespectful behavior is dangerous, disheartening and has no place in our city, country or campus," Drexel Hillel Student Board President Max Kahn said in a statement to the Hillel community.
We wish in no way to minimize the severity or the deep offense of this crime. However, in the face of such a horrendous insult, we do encourage you to try to find some solace in the events that followed. Namely, people of varied faiths came together in love to overcome an act of hate.
Muslim activist Tarek El-Messidi helped start a fundraiser that garnered more than $130,000 to help repair the damage in St. Louis. When he drove to the Philadelphia cemetery, intent to use the remainder of the funds to assist there, he found people of many religious backgrounds already working to re-erect the fallen headstones.
"A caretaker for a nearby Quaker cemetery has been here for hours, and Muslim and Christian friends and colleagues are reaching out. Acts of violence against Muslims and Jews will only make us stronger and bring us together. #sacredresistance #lovetrumpshate," Local rabbi Yosef Goldman wrote on his Facebook page.
In many cases, there is no way for us to prevent the actions of cowards, such as those who would creep into graveyards at night and tip over sacred monuments. But we can choose how we respond – and for the sake of our generation, we must respond with love, respect and admiration for those around us with differing views.
Famous children's TV show host Fred Rogers once said "When I was a boy and I would see scary things in the news, my mother would say to me, 'Look for the helpers. You will always find people who are helping.'" In his spirit, remember that there is kindness and goodwill in the form of those who lend a hand.
And whenever possible, choose to be a helper to someone else.