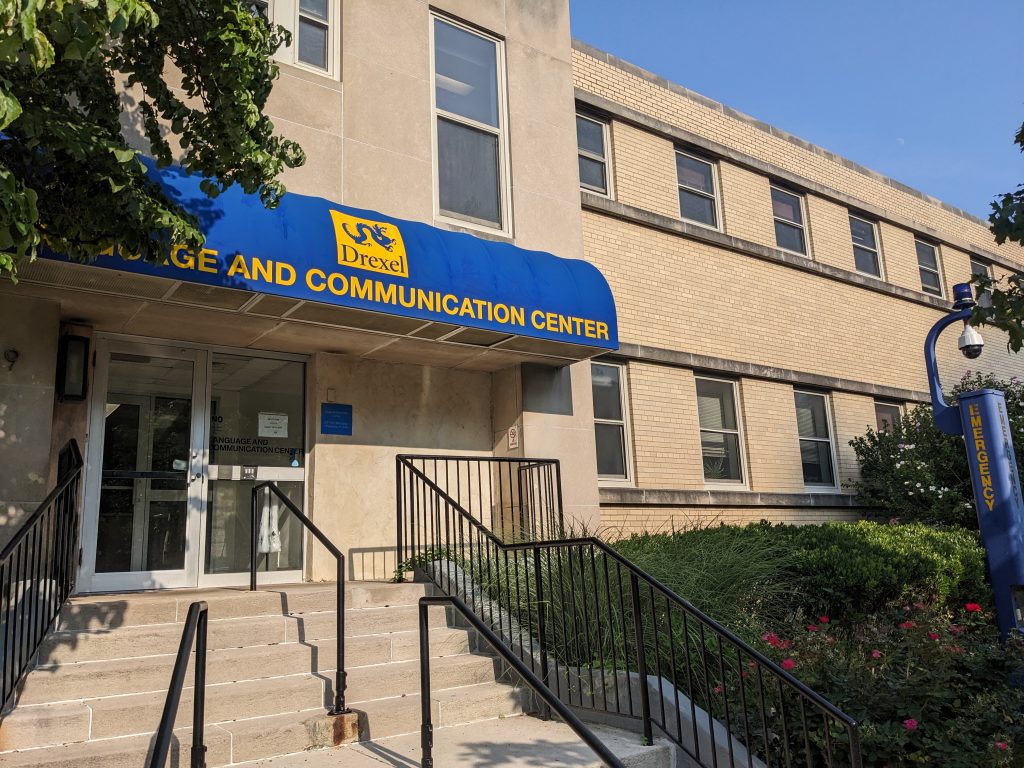 While Drexel's University City campus is not massive, there are surely buildings that the average student never steps foot in during their time here and possibly never even lays their eyes on. Here are five of the most obscure, mysterious or difficult-to-locate Drexel buildings on the University City campus of Drexel University. Can you enter all of these places before you graduate?
Administrative Services building (225 N 32nd St.)
The Administrative Services building is a large brick building near the Powelton entrance to Drexel Park. To the right of it on 32nd St, you will find a fenced-in parking lot with large Drexel Facilities vehicles. While definitely not the only place where Facilities vehicles are kept, this building could be the hub of offices and administration for Drexel Facilities operations.
Language and Communication Center (229 N 33rd St.)
Tucked between the Drexel Garden and the PSA Building (more on this soon) is a short, yellowish building with a bright blue awning. The Language and Communication Center contains the English Language Center (ELC), a subset school of Drexel for adult English learners. While possibly housing classrooms for the ELC, the building may also be an admin location for DrexelAlerts and other forms of campus-wide communication, due to its location close to the dorms and surrounding neighborhoods.
Environmental Health and Safety Building (400 N 31st St.)
On the far corner of Drexel Park lies a small, cream colored building. This is the Environmental Health and Safety Building, which is not even named on Drexel's University City campus map. It is a Facilities building likely used for the organization and management of waste and cleanup on campus. This building does not house any classrooms, and is not able to be opened by Dragoncard.
Psychology, Sociology and Anthropology (PSA) Building (3240 Powelton Ave.)
The PSA Building is one of the more beautiful, old buildings on Drexel's campus, especially from the corner of 33rd and Powelton. Apparently, the building contains a Neuropsychology Lab, possibly some Social Science offices and one multi-use classroom. However, a Reddit post from drexelman1 cites a 2014 article about an untreated Radium spill, and claims that the building was infested with numerous pests at one point. With this type of backstory, the PSA Building is a rabbit hole in need of a complete investigation.
CONQUER CollabOrative (3508 Market, 1st floor)
This is by far the most obscure and unknown building that I have come across on Drexel's main campus. Placed within a large building on Market St. across from the URBN Center, this facility is very difficult to access due to the building's doors commonly being locked. CONQUER is (or was, I was not able to confirm that this project is still active) a Cognitive Neuroengineering and Quantitative Experimental Research center that has done research on human brain functions. In the pictures on their website, CONQUER appears very eerie due to the dated photos and Facilities conducting such futuristic research. What is really going on in there?