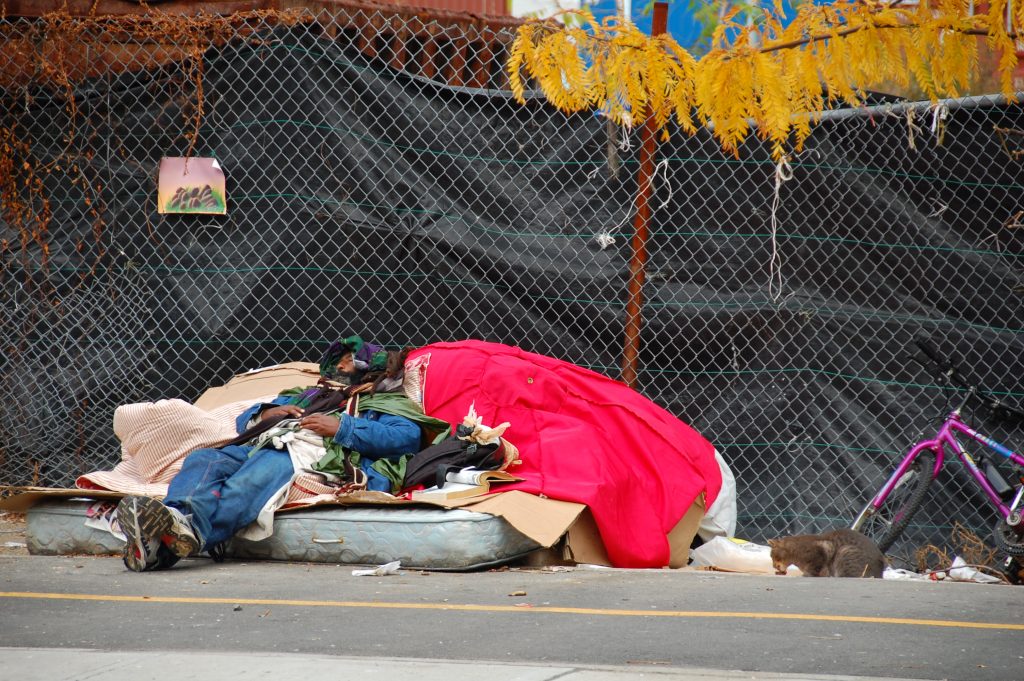 The number of homeless people living on Philadelphia streets continues to rise along with the opioid epidemic. In places like Kensington and Center City, where the homeless live outside, it's evident that there is a serious crisis that needs to be addressed. Families make up about half of this population and when shelters are full to their capacity, many turn to the streets.
As the CEO and founder of For Her Sake Foundation, Inc, which is a non-profit organization that delivers toiletries and food to the homeless, we are on a mission to combat this crisis that has plagued our city for far too long.
Every other Friday when we set out to deliver food and toiletries, I'm always amazed by the overwhelming amount of homeless people that live on our streets. Many are over-looked, stepped over and not given a second thought. When they see us coming with water and sandwiches in hand, I see the light in their eyes. They appreciate what many of us take for granted. That one sandwich and water is a blessing they didn't expect that day. This work has made me more humble and grateful for what I have and one of my goals is to pass this initiative on to my children so they too can make a difference in their generation.
For the women, we offer toiletries such as sanitary napkins. While speaking to one of the ladies a few weeks ago, she advised that she battles with drugs and no longer gets a period. She refused to take the sanitary napkins. That was one lesson I learned that day — never assume. Always ask the question.
Since the inception of For Her Sake, I've learned a great deal about the perils of homelessness and the need for organizations like mine to exist. Through this work, I've been inspired to research hunger on college campuses as well. As a new student at Drexel University, I'm passionate about creating a food and toiletry pantry on campus if one doesn't already exist. It would be a place where students can go and receive food and toiletries free from judgement or costs.
We can all make a difference in the world. We must first look within ourselves and see what we are most passionate about and begin to take the necessary steps towards it.
As a former shelter resident, I knew I had to do more once I got back on my feet. I wanted to make an impact besides writing a check. That was easy. The real work came when I saw a need in my city and took action towards helping to change it.
Homelessness, hunger and the opioid crisis will not end overnight, but I believe if we all make strides to do our part, these issues will slowly become the exception and not the norm.