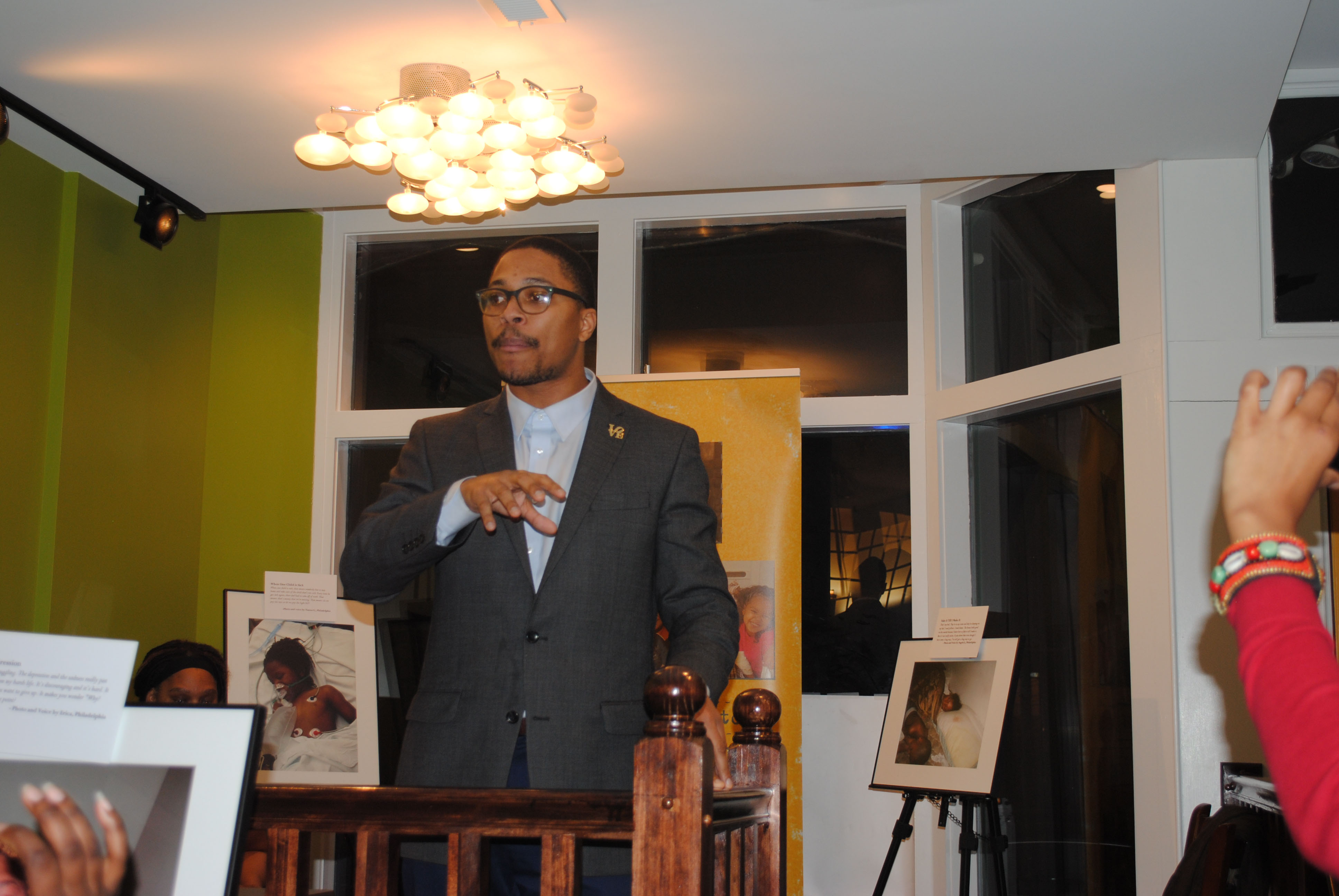 On Feb. 21, Philadelphia-based advocacy project Witnesses to Hunger opened a photography exhibition at the pay-what-you-wish EAT Cafe, located at 3820 Lancaster Ave.
Witnesses to Hunger aims to raise awareness for Philadelphia families living below the poverty line. As part of the program, parents and caretakers of young children take photographs that illustrate the hardships that they face in their daily lives due to their low-income status. A range of these photographs and their accompanying stories are currently on display at the cafe.
Currently, 26 percent of Philadelphia residents live below the poverty line, and 13 percent live below the deep poverty line — the highest rates of any large city in America, and despite all the efforts of local politicians, we have been unable to lower these numbers. According to event speaker Michelle Taylor, "what we think we know about how to fix poverty — we don't." Therefore, this organization is trying a different approach.
To promote the event, several members of the organization spoke at the exhibition opening, which was fully catered by the cafe staff. Witnesses to Hunger program manager Michelle Taylor, community advocate and 2016 Democratic National Convention delegate Malcolm Kenyatta, "Tuesdays with Toomey" speaker Myra Young, Women's March on Philadelphia speaker Angela Sutton and EAT Cafe manager Donnell Jones-Craven were all in attendance.
The talks focused on a wide range of issues that affect low-income, predominantly black neighborhoods in Philadelphia.
Speakers also discussed the interaction between poverty and racism at length. Within this topic, talks touched on the fact that those below the poverty line are the least likely to vote or be politically involved, the lack of clean drinking water in West Philadelphia High School and that the city government does not install streetlights or hire street cleaners in many low income black neighborhoods.
"When areas at the bottom thrive, the community thrives, Philadelphia thrives," Kenyatta said.
In order to help achieve these goals, Taylor's talk encouraged Philadelphia residents to take action by calling their representatives, telling them not to cut Supplemental Nutrition Assistance Program benefits. She also encouraged political and civic engagement as well as volunteering and philanthropy.
"People treat elected officials like they're rock stars, like they're untouchable. But they're not," Taylor said.
Finally, Jones-Craven's talk brought the conversation back to the location itself, the pay-what-you-wish EAT Cafe.
"Everyone deserves access to healthy, hearty food with dignity," their mission statement reads.
All cafe employees are paid the same rate, whether cook, server or dishwasher. Currently, the only other Philadelphia restaurant with this policy is Shake Shack. EAT Cafe and Witnesses to Hunger both aim to help the same groups of local residents, and this partnership is the first of many exhibitions that the restaurant plans to hold.
The Witnesses to Hunger exhibition will be open at EAT Cafe Wednesday through Saturday from 4:30 to 8 p.m. until March 20. The establishment will be serving their full menu at these times.