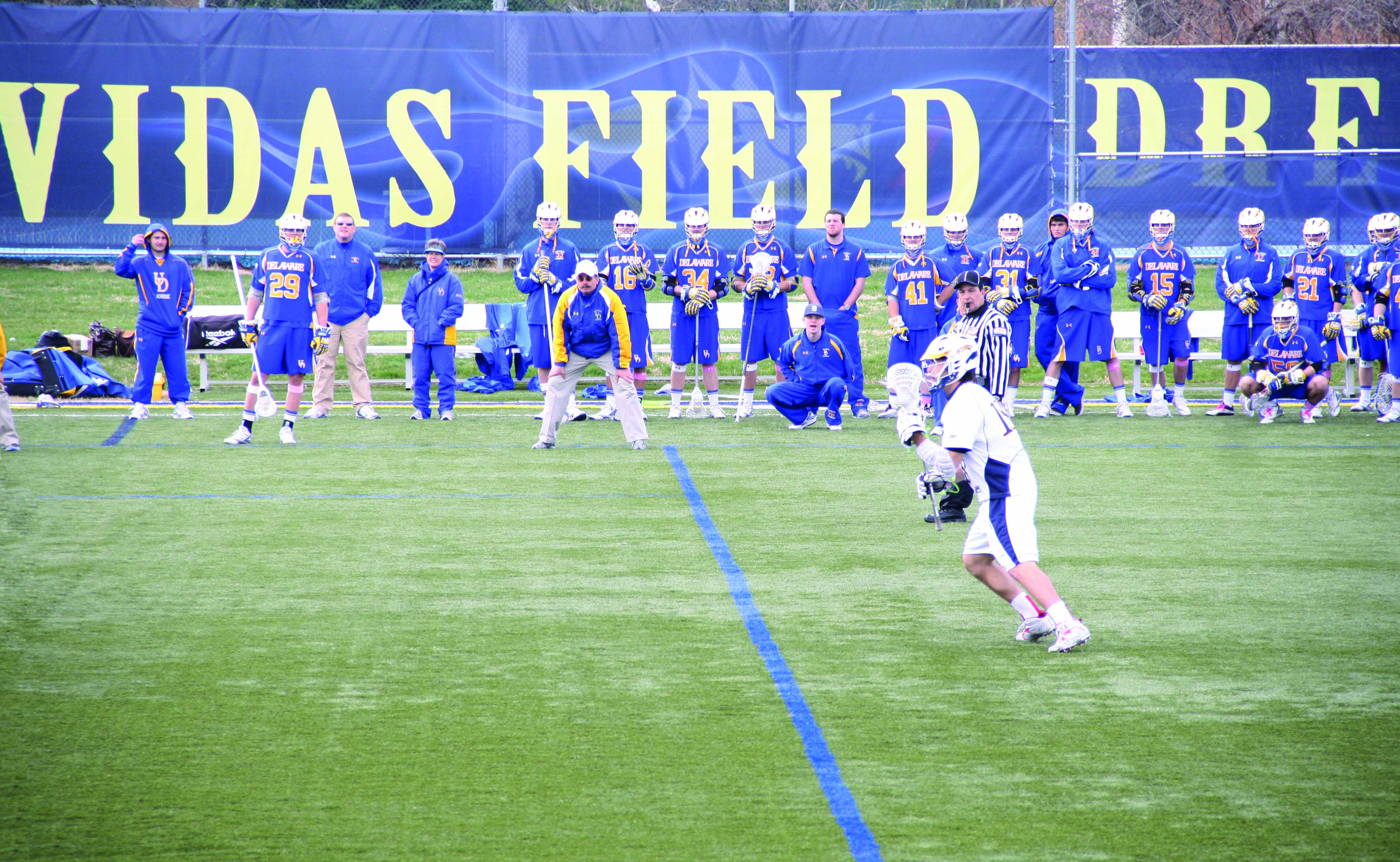 Drexel University and West Catholic Preparatory High School have announced a mutually beneficial athletic partnership through the construction of Maguire Field, a shared, multi-sport turf within the 17-acre Vidas Athletic Complex.
The $2 million field will be used by WCP's varsity, junior varsity and freshman football teams, which have had nowhere to call "home" for the past 25 years.
"The possibility of being associated with a D-1 facility, and better yet a field within walking distance of the school, is just exciting," Brother Richard Kestler, principal of WCP, wrote in an email when asked about the benefit to his students.
WCP is located at 45th and Chestnut streets, which is in close proximity to the Vidas complex at 43rd Street and Powelton Avenue.
The project is expected to be completed by August 1, in time for the start of WCP's upcoming football season.
Maguire Field will also provide a diverse practice territory for Drexel students that will be used as space for men's and women's varsity soccer and lacrosse, in addition to intramural sports, club team sports and recreational activities.
"Maguire Field will be a state-of-the-art artificial turf field, and will be lined for football, rugby, soccer, and men's and women's lacrosse," Eric Zillmer, Drexel University athletic director, wrote in an email. "Previously a grassy, undulating field, which was not particularly useful for outdoor sports, Maguire Field will represent a significant upgrade as a multi-sport artificial turf."
In addition to the aforementioned sports, Maguire Field will also serve as the home field of the men's and women's rugby teams.
"The new field will allow all of our teams to practice more often, for example, concurrently on different fields and increase play for our students," Zillmer wrote. "It will definitely increase the usage by our student body of [the] Vidas Athletic Complex."
This relationship was born as a strategic initiative by President John A. Fry to make Drexel University a leader in civic engagement.
"Having a vibrant and active high school in our community is a good thing and will help Drexel with our mission to transform Drexel's campus into a dynamic and inviting urban university," Zillmer wrote.
Drexel is also working with WCP in an entirely separate project to develop an engineering technology program for its students, which will start in the fall of 2014.
Both partnerships provide a promising turn for the school, formerly West Catholic High, that would have closed its doors a year ago were it not for a $1.5 million gift in addition to another million raised by the school.
"Naturally, I am working to establish WCP to be here long into the future," Kestler said. "The communities are more alive today, and the business community is expanding and multicultural. All are signs of vitality, and I see WCP as playing a vital role in educating future generations of secondary students long into the future."
Maguire Field was made possible by a generous $1.5 million gift from its namesake, the Maguire Foundation, whose president, Jim Maguire, is an alumnus of WCP.