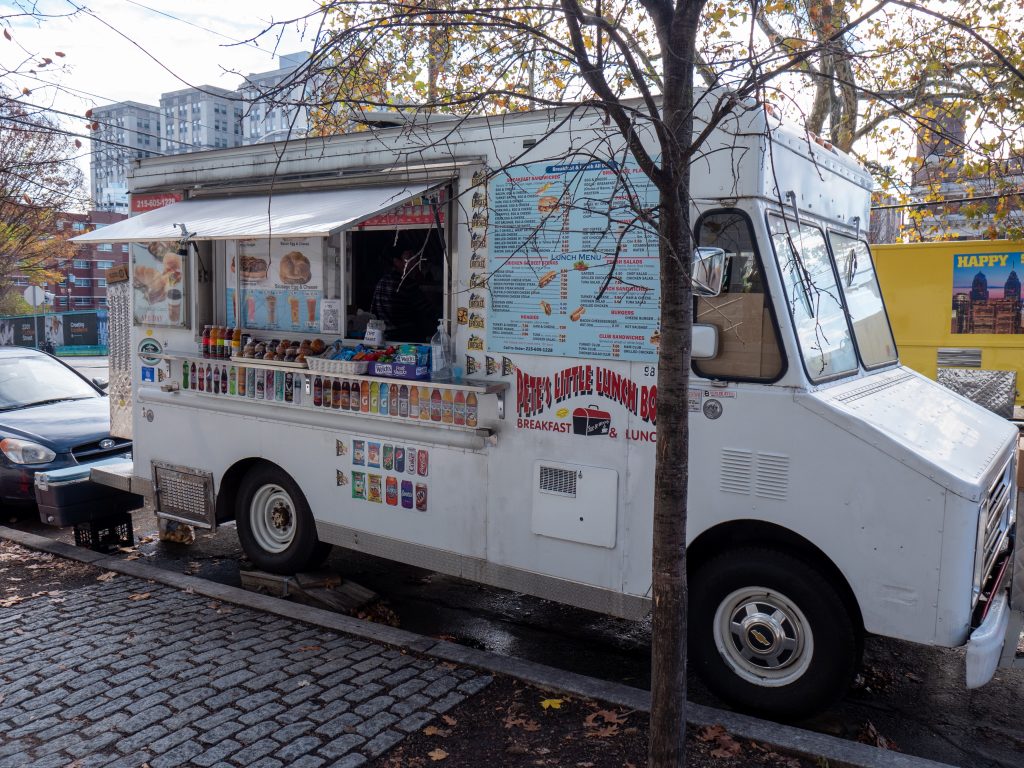 Drexel students are no strangers to the fast and affordable meals served daily by the campus' many food trucks. Everyone has their favorites, but one of the most popular trucks on campus is Pete's Little Lunch Box, more commonly referred to simply as Pete's.
Pete's opened on Jan. 7, 2008, first parking on 33rd and Lancaster Avenue where they stayed for 13 years. They relocated in 2021, moving just up the street to 33rd and Arch Street outside of Bentley Hall where they reside today. Pete's is a feat of hard work, open from 6:00 a.m. to 4:00 p.m., Monday through Saturday, serving up a wide selection of American breakfast and lunch favorites.
Pete's is owned and operated by Sandy Tang, a first generation Cambodian immigrant, who runs the truck with her sister. Their crew is small, but definitely mighty, serving hundreds of hungry customers each day. While that may be intimidating to some, the customers and high traffic, Tang says, are her favorite part about owning Pete's.
"We love it because we have a lot of customers. We love customers and customers love us! We keep busy," said Tang.
Drexel students make up a large part of Pete's customer base and many are repeat visitors who keep coming back because of the friendly service and great food.
"Pete's lunchbox truck is one of my go-to spots on campus," says Paul Pascucci, a pre-junior studying computing and security technology. "It's close to where I live and the food is always good."
What does he recommend for first time Pete's customers?
"A cheesesteak with fried onions, no question," said Pascucci.
A cheesesteak is also one of Tang's top picks off the Pete's menu, along with a bacon, egg and cheese with a hashbrown and pork roll: a sweet and savory breakfast meat popular in the tri-state area. But with a menu containing dozens of different options, there's sure to be something at Pete's to suit every taste.