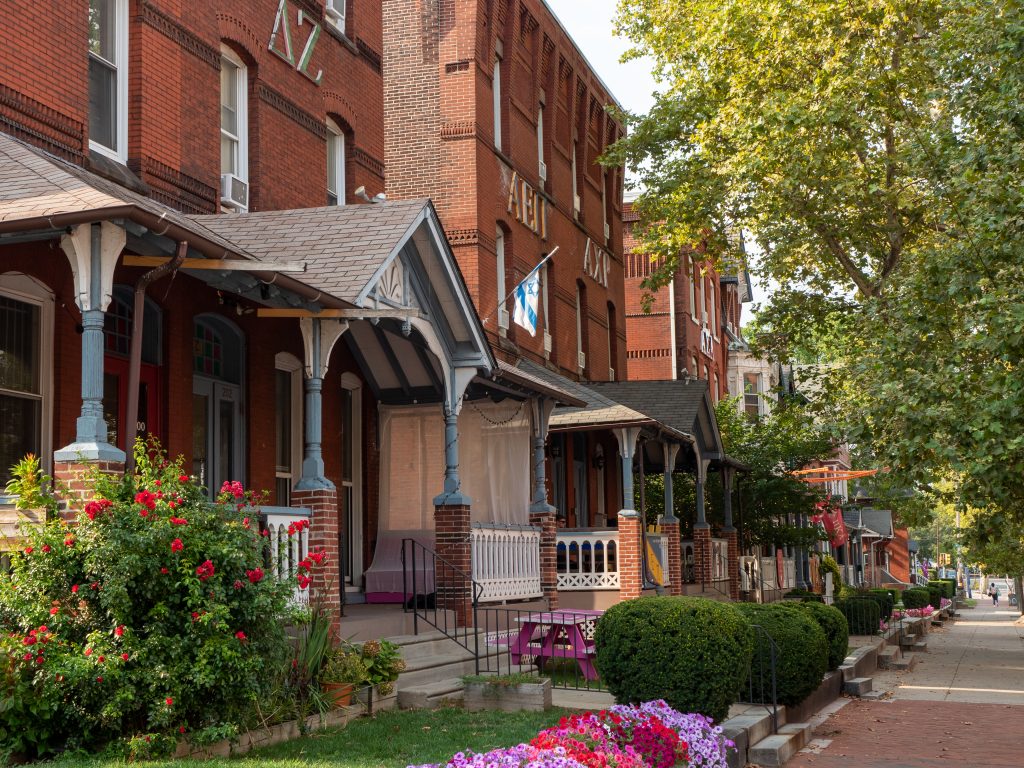 There is a thriving community of sororities and fraternities — collectively referred to as "Greek life" — at Drexel University. Greek life is a great way to cultivate deep friendships, find community and to get involved on campus. There are a few core things you should know about Greek life at Drexel in order to make the most of your experience.
Fraternities and sororities are single-sex community organizations organized around a set of unifying values. These organizations are often found at multiple universities; a local branch is called a chapter. By joining one of these chapters, one can become part of a tight-knit community where many people say they met their best friends. Additionally, these organizations can help one to find leadership, community service and professional networking opportunities. The goals of each chapter are different. The best ways to decide if you would be a good fit for a certain fraternity or sorority is to read about it (some online resources are listed at the end of this article), speak to members and attend associated events.
The name "Greek life" references the fact that each organization is typically named with a set of Greek letters, frequently an acronym for a Greek motto, which is usually kept as a secret for members only. This is another core aspect of Greek life: secrecy. Initiation into a Greek life organization is a serious, ceremonial process often called a "ritual." These rituals — the contents of which are kept secret — are a source of bonding between members and a way to convey the core values and traditions of the organization. Rest assured, these rituals do not involve "hazing," regarding which Drexel has a zero-tolerance policy.
The recruitment process is slightly different for fraternities and sororities. Fraternities may choose to extend a bid (formal invitation) to someone after multiple visits. Sorority recruitment happens in the fall. After visiting every sorority chapter (usually several times), applicants select their top organizations, and are matched up through a mutual selection process as sororities select their top applicants. There is no guarantee that one will be invited to any chapter, but there will always be more recruitment periods in the future.
Each organization has different requirements to maintain membership, which may include a minimum GPA score, financial dues, chapter-meeting attendance and community service involvement. Organizations may or may not have houses. Those without houses typically meet in reserved on-campus spaces. The cost of living in a fraternity or sorority house is set annually by Drexel's Board of Trustees.
A full list of the Greek life organizations on campus can be found at dragonlink.drexel.edu. A list of organizations with housing can be found at drexel.edu/studentlife/campus-living/. Information about specific organizations can be found on the organization's website (usually accessible through a simple internet search of its name) or by contacting their president.