The Drexel Sierra Club and the Drexel Animal Welfare Association have teamed up to promote "Meatless Mondays," a weekly event designed to give awareness for changing eating styles around Drexel's campus. The campaign will specifically target students and faculty at the Handschumacher Dining Center to provide them with more information about animal cruelty and the benefits of going vegetarian.
The goal of Meatless Mondays is to encourage students, faculty and staff to pledge to not eat meat at least one day per week and to eat more fruits and vegetables instead. The whole program is an international campaign designed to get campuses across the globe to encourage healthy, meat-free diets. Both student organizations are working with campus dining services to provide meatless options on Mondays and to offer more vegan and vegetarian meals throughout the week.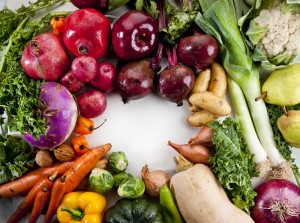 "We want to help students understand how important going vegetarian is," Ben Sylvester, treasurer of the Drexel Animal Welfare Association and a junior English major, said. "Going vegetarian is not only healthy for you, it's also sustainable as well. A lot of students don't know that along with factory farming mistreating and being unusually cruel to animals, the entire process is simply a burden on the earth. Excrement from farmed animals, like hogs or dairy cattle, often pollutes drinking water. Not to mention that it takes around 2,500 gallons of water to produce only one pound of meat. This is simply a waste of resources."
Other students on campus are not as decided. "Look, I have nothing against animals," Anthony Rossi, a sport management senior in the Goodwin College of Professional Studies, said. "But I grew up in an Italian household. No one in my family eats chicken parmesan and veal and then has a discussion about its origins. This type of cooking is part of my heritage; it's just part of the tradition."
Sylvester is adamant, however, that this tradition can change. "One of the problems with eating meat is that it's so ingrained in the culture. If we could show students exactly where their meat comes from, maybe we could change a few people's minds."
A question was then posed as to what the clubs hope to accomplish by conducting this campaign, especially in a city famous for the cheesesteak.
"We don't think we have overtly ambitious goals," Sylvester said. "We're not asking students to completely stop eating what they enjoy. But students especially have to understand that what they eat has a huge effect on animals and the environment. I think the more we become a presence on campus, the more the student body will start to realize the benefits of vegetarianism. We have managed to garner over 50 signatures during our first attempt, which really is a great start."
Members of both clubs will be in the dining hall every Monday for the rest of winter term. For more information or questions about meatless recipes, contact Nicole Koedyker, president of the Sierra Club, at [email protected].