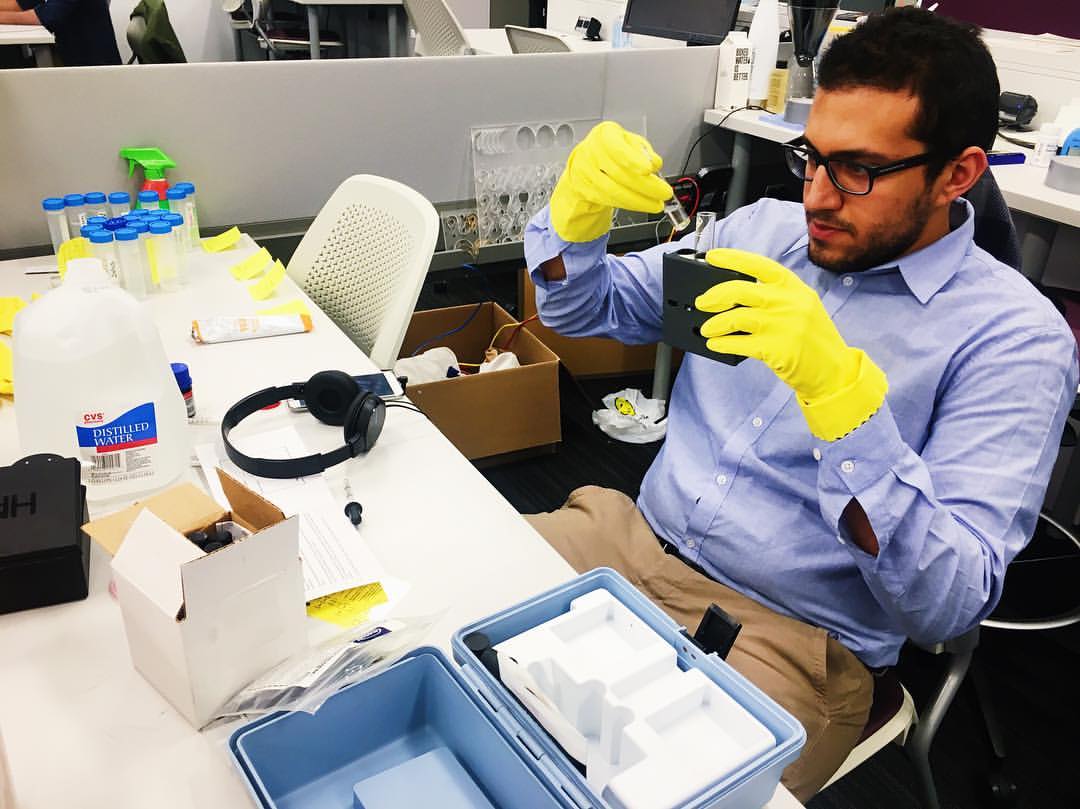 Tern Water, a startup founded by Drexel University students, announced Jan. 23 that it received a six-figure investment from Cross Capital, an arm of the Philadelphia-based real estate development company Cross Properties.
Tern's flagship product is the Smart Faucet, which is a faucet attachment that uses silicon technology both to purify water and to send usage data to an app on the user's smartphone. According to Mohamed Zerban, Tern's CEO, this new funding from Cross Capital is the biggest seed investment Tern has received yet.
Initially, executives at Tern approached Cross Properties as a potential client for their product, which led to their interest in investing.
"They [Cross Properties] fell in love with the product and felt it will have a significant impact on our communities. They then wanted to collaborate with us, and we started negotiating their investment," Zerban said in an email correspondence.
Tern was founded in 2014 by Zerban and Connor White. They came up with the company as a way to allow households to have inexpensive access to clean water and monitor their water usage. The Smart Faucet is not yet available to the public, but Zerban said the company is making progress.
"The product will be open for pre-orders initially through one of the crowdfunding platform very soon, within the next few months. We will be releasing an official press release soon with more details," Zerban said.
Tern Water participated in Drexel's 2015 Start Up Day, which allowed them to work with the Baiada Institute as well as the Close School of Entrepreneurship.
Students can follow Tern Water's developments at TernWater.com, or follow Tern Water on Facebook, Twitter, or Instagram.